The Renegade seems like a modern iteration of the ever-popular older XJ Cherokees.
The Jeep Renegade has been a subject of both love and hate since its introduction in 2015. Set to ultimately replace the car-based Compass and Patriot, the Renegade is Fiat-Chrysler's latest "cute-ute". One of our staff recently tested a fully decked-out Trailhawk model and came away having some fundamental issues with the new nine-speed transmission. I grabbed the keys to a 2016 Jeep Renegade North in 4×2 guise, with none other than a traditional manual gearbox! Jeep fanatics have been criticizing the Renegade quite a bit, so I decided to sample a model that isn't exactly a volume seller, but is still considered a unicorn within its segment.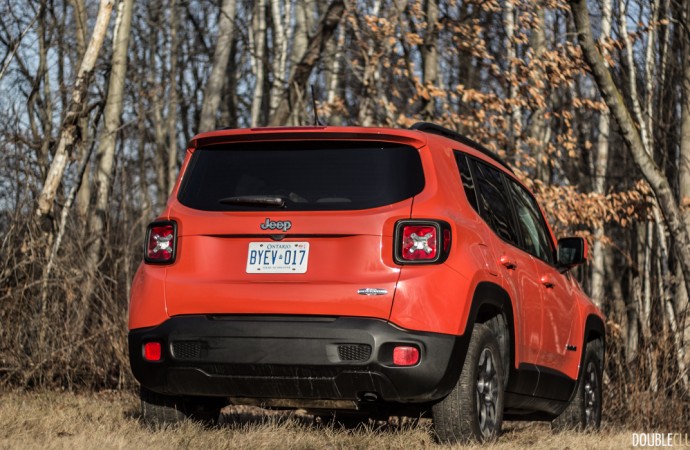 Even though I'm neither a Jeep nut nor an off-roading enthusiast, the Renegade's styling sits well with me. I like the rugged lines, the signature Jeep grill, and the two-block styling that is immediately recognized as a Jeep. Haters be damned; I did get a few "Jeep waves" during my week with the Renegade. My tester was painted in a vibrant Omaha Orange and had a great stance on 16" alloy wheels. Filled with neat little Easter eggs throughout, the Renegade wears its many Jeep badges with pride and offers quite a bit for your dollar.
There are two powertrains available on the Renegade. As mentioned, we've already tested the 2.4L Tigershark four-cylinder engine, so this North tester was mated to the 1.4L MultiAir turbocharged four-cylinder. Fun fact – the turbo 1.4L can only be had with the manual transmission, and the larger 2.4L can only be had with the automatic. The last time we sampled this motor in a non-Abarth application was the 2013 Dart, and our editor really enjoyed it. In the Renegade, the 1.4L is good for 160 horsepower at 5,500RPM and 184 lb-ft of torque at 2,500RPM.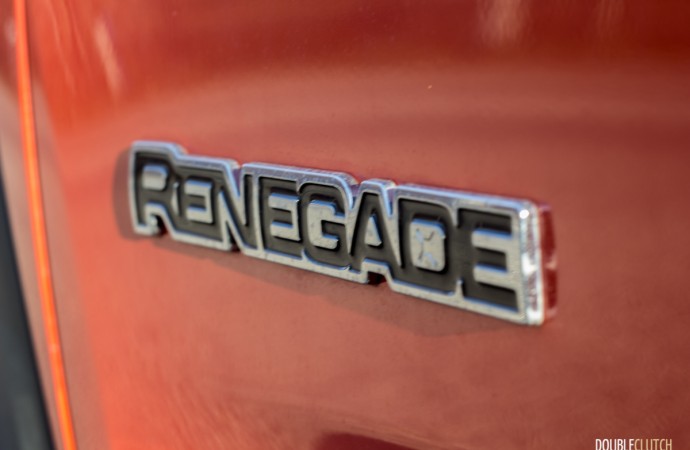 This motor packs a surprising amount of punch, though first gear feels a bit gutless. I found second and third to be the sweet spot, and the turbocharger provides more than adequate boost to hustle the little Renegade around effortlessly. As for the availability of a third pedal, Jeep is one of two manufacturers (Subaru being the other) that offers a manual transmission and all/four-wheel-drive combination. This particular tester was front-drive, but the Renegade can indeed be had in 4×4 with the six-speed manual.
And what a joy that manual transmission is to use, too! The shifter is a little long for a sports car but perfectly adequate for a small utility vehicle. It falls perfectly into the gates without any stress whatsoever, and the clutch has a definitive bite point. The 1.4L is down 20 horsepower when compared to the larger 2.4L, but thanks to the turbocharger it squeezes out a little bit more torque, which is complemented by this manual gearbox perfectly. We recently tested a six-speed 2016 Subaru Forester, and I actually prefer the way the Renegade drives to the larger and similarly-priced Subaru.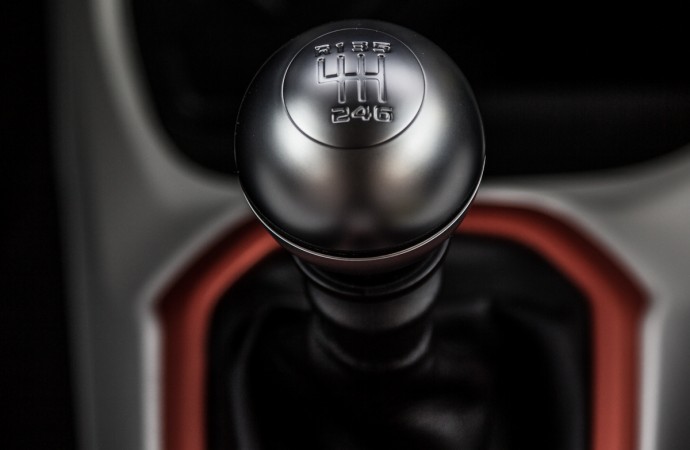 Handling is nothing to write home about, but in the subcompact SUV segment, it never is. The Renegade has decent steering feel and has a tight turning radius. It corners on a dime and, though there is a good amount of body roll, feels very planted and packs a good amount of feel to it. Thanks to the 16" wheels on less aggressive tires than the Wrangler, ride quality is adequate and not quite as thrashy. It's still not as refined as, say, a Honda HR-V, but the Renegade is advertised as being considerably more rugged than any of its direct rivals and behaves as such.
Jeeps aren't known for their fuel economy, and I typically average 13L/100km each time I bring home a Wrangler for evaluation. Add a 1.4L turbo-four and a slick-shifting manual gearbox into the mix though, and things begin to look up. My cycle during my test week with the Renegade consisted of heavy city use, with about 30% highway driving with conservative throttle use. I averaged 8.7L/100km over my test, which is considerably better than my colleague averaged with the 2.4L motor. I'll also acknowledge that when driving in the city, I made no conscious effort to conserve fuel. The 4×4 model will undoubtedly consume a little bit more, but would fare far better in snowy conditions.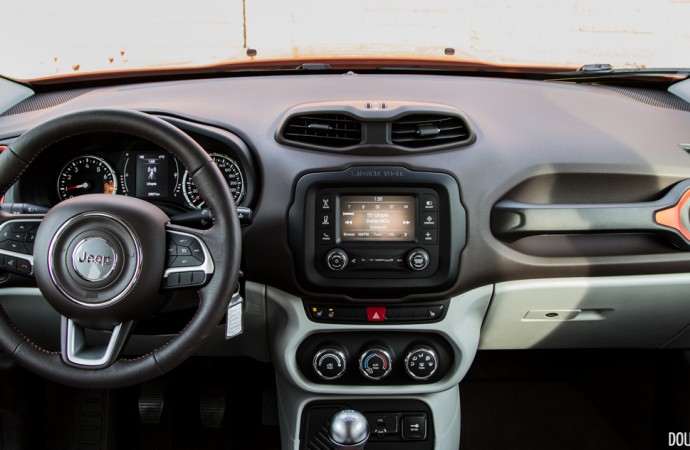 One huge issue I had with the Renegade is that the 1.4L engine requires premium fuel. Now, if this were just a 'recommendation', it wouldn't be a big deal, but this is a requirement according to Jeep's website. Let's keep in mind for a second that it's the entry-level motor, and the larger 2.4L only requires regular 87-octane in the tank. Competitors such as the Mazda CX-3 and Honda HR-V do not have this requirement. The Buick Encore, which also packs a small turbocharged motor, has no requirement for premium either.
Pricing for the 2016 Renegade starts at $19,995, which is a great baseline. For the sake of comparison, the base prices for the Honda HR-V and Mazda CX-3 are $20,690 and $20,695, respectively. The key difference is, both of these top out in the high $20,000s, while a loaded Renegade costs almost ten thousand dollars more. Our "North" tester, a Canada-only trim, tipped the scales at just over $26,000. Adding to the $25,995 entry price for the North edition was a Cold Weather Group ($695), which adds heated seats, steering wheel, and a windshield wiper deicer. Standard on this model are things like hill start assist, 5.0" UConnect touchscreen with Bluetooth and satellite radio, cruise control, and everything else one would expect for this price point.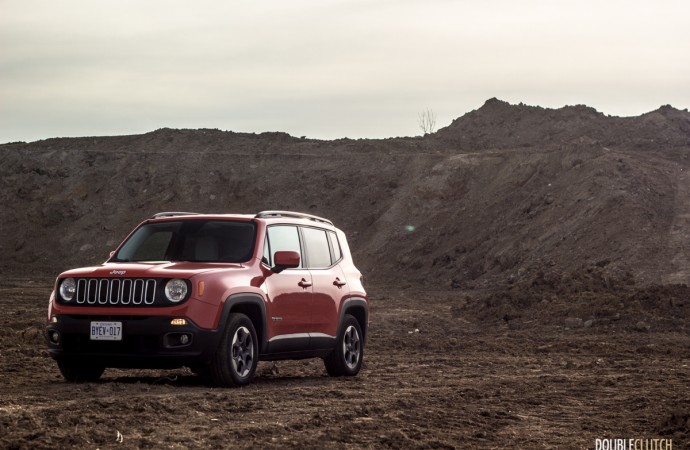 Interior quality on the Renegade is appropriate for its price point. There are a few noticeable plastic bits, but they all contribute to the Jeep appeal of ruggedness and push the outdoorsy agenda. I liked the interior colour scheme too; it was a combination between Bark Brown and Ski Grey. The latter is the cloth that upholstered the seats, and it was very reminiscent of my favourite track pants – some of the most comfortable clothing I own. The infotainment is a touchscreen, but there are a few buttons for commonly used features, which is a welcomed addition.
If anything, the Renegade seems like a modern iteration of the ever-popular older XJ Cherokees. These trucks could take a serious beating and outlast nearly anything else out there. The XJ Cherokee was a sublime choice for university and high school kids about a decade ago, and clean remaining examples would make an equally great buy today. I can see the Renegade having the same effect – it's rugged and behaves like an energetic puppy with a personality that really is lovable. The 2016 Jeep Renegade North is a quirky little guy that I slowly began to fall for, and ended up being one of my favourite new vehicles in a long time.
2016 Jeep Renegade North Gallery
See Also: