The world of armoured vehicles is both secretive and luxurious. These vehicles aren't just a status symbol, they're the pinnacle of safety for the world's most elite, including world leaders, royalty, national figures, professional athletes and celebrities. Thanks to the incredible amount of research and development that goes into the creation of these bespoke masterpieces, many lives are saved every year. We were invited to take a tour of INKAS Armoured Vehicles (www.inkasarmored.com) and experience firsthand how the assembly process takes place at their impressive and of course unmarked Canadian-based facility.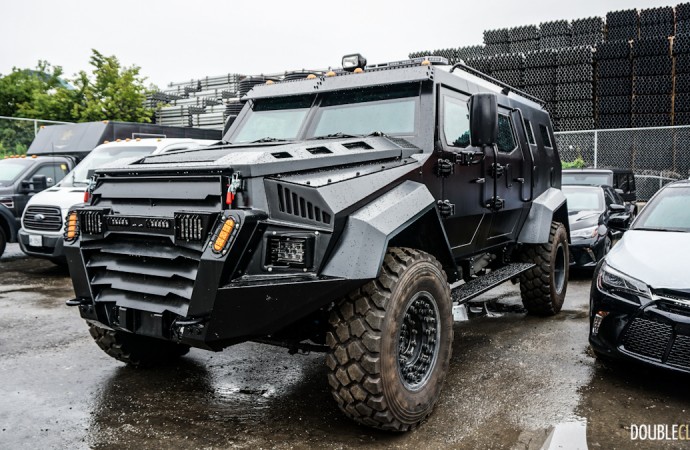 "INKAS Armored Vehicle Manufacturing is one of the largest armored vehicles manufacturers in North America, with a production capacity of 40-50 vehicles per month and turnaround time at the very top of the industry. Security and safety are the key guiding principles of the company, says Retired Canadian Maj.-Gen. David Fraser, COO, INKAS Armored Vehicle Manufacturing.
The team at INKAS represents the world standard in automotive armour protection, and they take great pride in this achievement. They add full armory to everything from a luxurious Lexus LX570s and Mercedes-Benz G63 to a more modest-looking Toyota Camry and even GMC cargo vans. Media buzz around vehicles like the Mercedes-Benz S-Class Guard leads the average consumer to believe that only the most prestigious cars can be fitted with armoury, but this is not the case. Some clients have a strict requirement to blend in, and the stealthy security experts at INKAS® is more than willing to accommodate.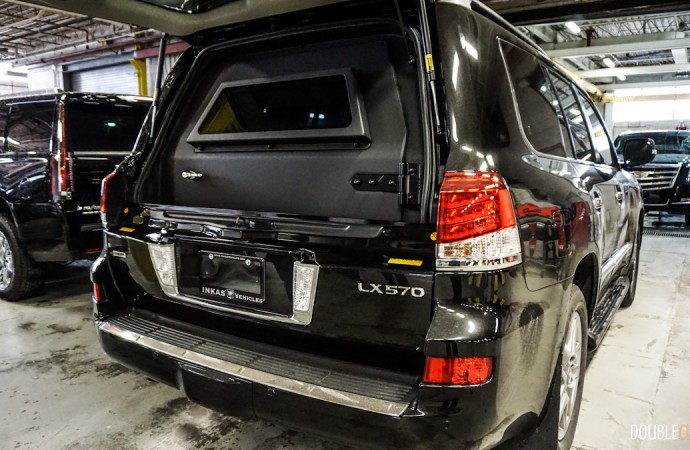 To give you an idea of what we're dealing with here, the Lexus LX570 we personally got our hands on was given extra shields, bulletproof windows/windshield, all contributing to a considerable weight increase. Regardless, the typical consumer doesn't care about this difference, as safety is the top priority.
In a press release last year, INKAS said one of its armoured vehicles came under attack in the northern Nigerian city of Kaduna, while transporting Nigerian President Muhammadu Buhari, who was unharmed in the attack. This is just one prime example of INKAS customer safety being put to the real-world test. If Muhammadu Buhari wasn't in an INKAS vehicle, he may not be a president today.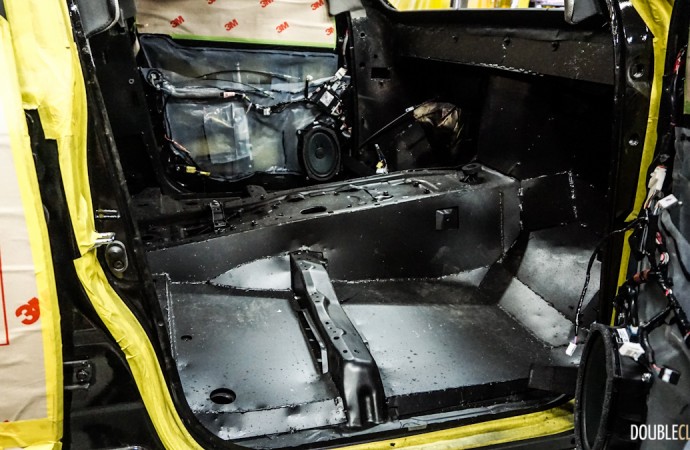 "All materials used by INKAS are certified by third party organizations as well as tested at our very own INKAS testing facility in Toronto, Canada. Thankfully, only a small percentage of our civilian vehicles are ever fired upon. But if they do, we are proud to share that they have proudly fulfilled their purpose with a 100% success rate," states Retired Canadian Maj.-Gen. David Fraser.
Production of INKAS armoured vehicles isn't as simple as taking off the door panels and slapping on some heavy padding. They legitimately take the cars completely apart and re-engineer every single aspect, from interior to suspension. When a new model emerges on the market, INKAS purchases a few examples to conduct extensive testing on. The various departments within the company then re-engineer all aspects of the vehicle in order to ensure that adding the armour won't have any sort of detrimental effect on its usability.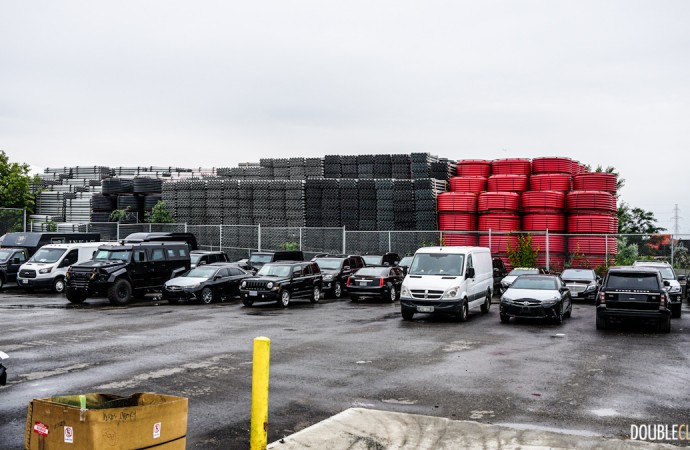 For instance, the added weight on the doors for both the bulletproof glass as well as the armour itself makes the door incredibly heavy. The hinges are then reinforced, along with the structure and frame around the door itself, all while ensuring that it's still easy to open and close. Glass thickness is carefully measured to ensure that if the windows need to be opened or closed, it can be done easily. Certain vehicles have been specially prepared to ensure that the windows don't open at all, for maximum security.
Once ample research has been conducted on a specific model and it has been added to the production lineup at INKAS, the manufacturing process starts. We were able to see some Mercedes-Benz G63 Guard models in various stages of manufacturing. The vehicle first gets stripped right down to its bare shell – all interior components, drivetrain, and fancy bits are immediately removed. The first area to be reinforced is the cabin. Thick plating is installed throughout to make sure the interior is fully protected, and then a plush, bespoke interior is installed. Run flat tires are added to vehicles that don't already have them, the gas tank area, all body panels, and electronic components are all reinforced to ensure that the vehicle will withstand nearly anything the world can throw at it.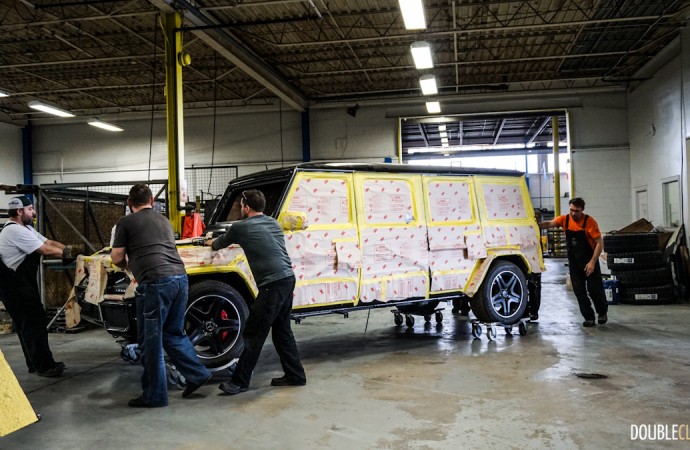 So, what's the cost for all of this? The company's Vice President of International Sales, Philip Daskal, who conducted our tour of the INKAS facility indicates, "The general rule of thumb is that an INKAS armoured vehicle costs double the purchase price of the regular vehicle." This cost varies depending on the vehicle, but no compromises are made with regards to security in favour of keeping costs low. Those shopping for armoured vehicles typically aren't cross-shopping prices to try and save a few thousand dollars.
According to Daskal, "INKAS Armored Vehicle Manufacturing has been producing bulletproof vehicles for almost 20 years. During this period, we have been constantly adapting our approach to armoring to ever-changing technology. We build our vehicles utilizing only the highest quality materials, including the latest composite light-weight armor solutions."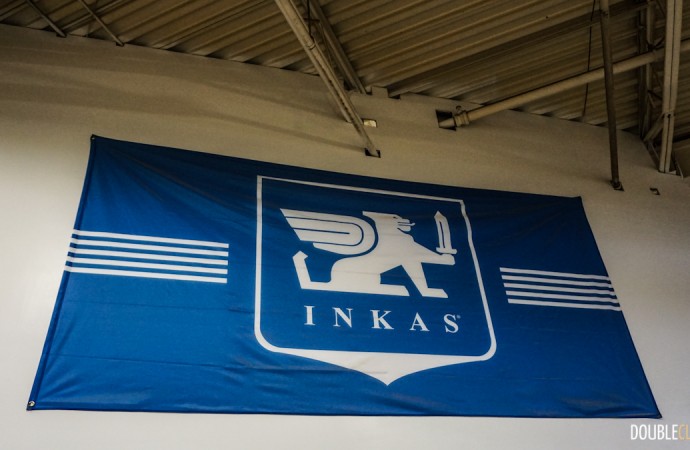 When taking into account the amount of research/development, shop time, man-hours, and overall effort that goes into one of these vehicles, the cost begins to make a lot more sense. At the end of the day, armoured vehicles are purchased for added security. Whether you're a VIP, a diplomat, secret service, or simply somebody who requires that added safety cushion, INKAS is the world standard in armoured vehicles.
Tour: INKAS Factory Gallery
See Also: