Toyota has announced that after a seven-year production run (2009-2015), they will cease production of the Venza crossover at the end of this year. Despite being a conservative choice rather than a quirky one (we're fans of quirky), the Venza has always been a solid and trusty pick in the ever-populated family hauler segment. The gist of the car is that it's a Camry-based crossover that's not quite as high-riding as a traditional SUV, and shares many qualities with the long-defunct Toyota Camry Wagon. I decided to test a 2015 Toyota Venza AWD Limited to say one last farewell to a car that has kept many families happy over the past few years.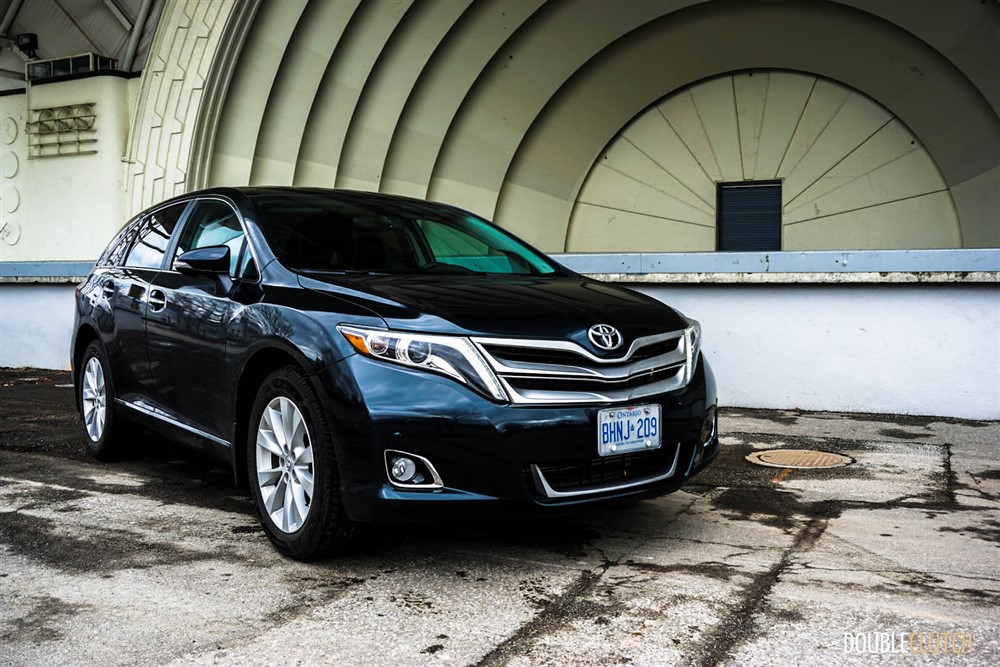 I really don't like calling the Venza a crossover, because that would loop it in with the likes of the Subaru Forester and Mazda CX-5. Those are both great choices, but the Venza is a little bit larger and a lot cushier. If anything, it's characteristics are almost Lexus-like, and I know I'm going to take a little bit of heat from my readers for saying this. It's conservatively styled, it's got a fantastic, comfortable chassis, and having the Toyota badge on the front, it's going to outlast any sort of apocalypse it might be forced to face. All of these things work in the Venza's favour, and its only real flaw is something that 99% of buyers don't care about in the slightest. I'll address this flaw a little bit later.
Toyota has offered the Venza with two powertrain options; a 2.7L 4-cylinder (tested here), and a 3.5L V6. Both of these engines can be had with either front-wheel-drive or all-wheel-drive. Considering we live in Canada, I sampled the model that Canadians are most likely to purchase – the 4-cylinder coupled with the all-wheel-drive. With 182 horsepower and 182 lb-ft of torque, this is also the slower choice, but the V6 packs a considerable penalty with regards to fuel efficiency. Mated to a 6-speed automatic rather than a CVT, the Venza isn't a track monster, but accelerates adequately and gracefully. Those with long highway commutes may want to consider the 268-horse 6-cylinder for its plentiful passing power, because highway economy for both models is only marginally different.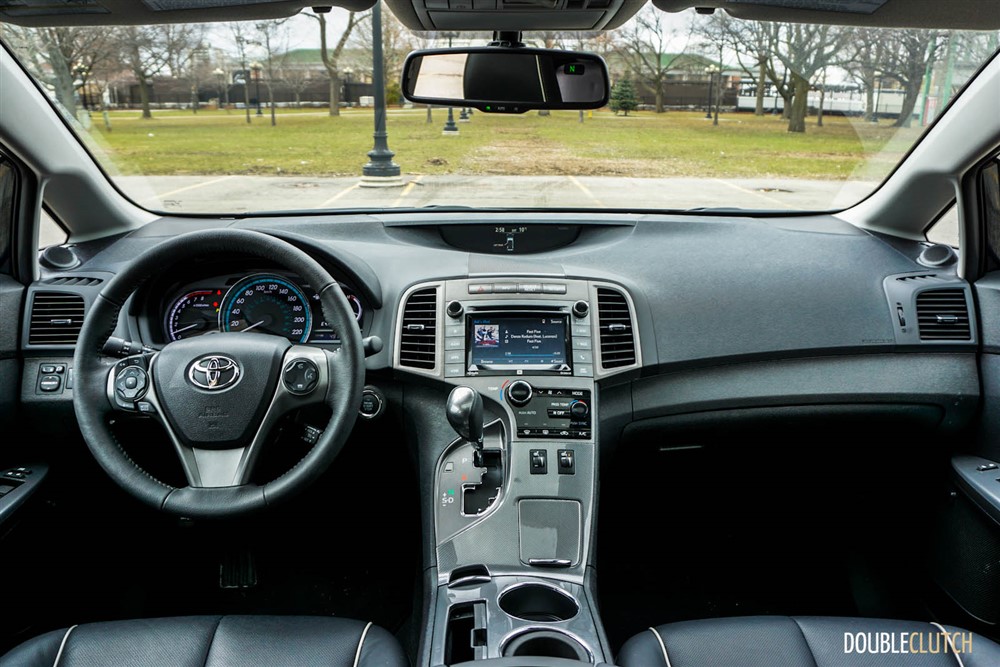 The Venza's handling and braking are very typical Toyota. Steering is light and effortless, but there's not very much feedback from the wheel into the driver's hands. Of course, this does result in a smoother, more isolated and quieter ride overall. Toyotas have always bragged about having quiet, effortless interiors that minimize fatgue, and things are no different here. The Venza is one of the quietest vehicles on the road, and isn't any louder than the entry-level models from Lexus. Of course, the Lexus line implements a considerable amount of sound deadening and insulation, which is definitely present in the Venza but not to the same extent. The brakes are extremely sensitive and the big Toyota quietly lurches to a stop the second you so much as look at the pedal. Safety is clearly a big concern of Toyota's, especially when dealing with a vehicle that's family-oriented, so responsive brakes are a necessity.
We have a couple regular readers in our community forum (find it here) that have Venzas in their families. Apart from the added versatility over the Camry and all-wheel-drive, fuel economy appeared to be one of the biggest factors for most Toyota buyers (not including the target audience for the large pickups/SUVs). The Venza's fuel tank will accept 67L of regular octane gas, and I was able to muster 9.8L/100km in a combined cycle with the crossover. It's not particularly efficient, but it's a bit better than the V6. Because the four-cylinder struggles a little bit at higher speeds, city and highway fuel economy is about the same.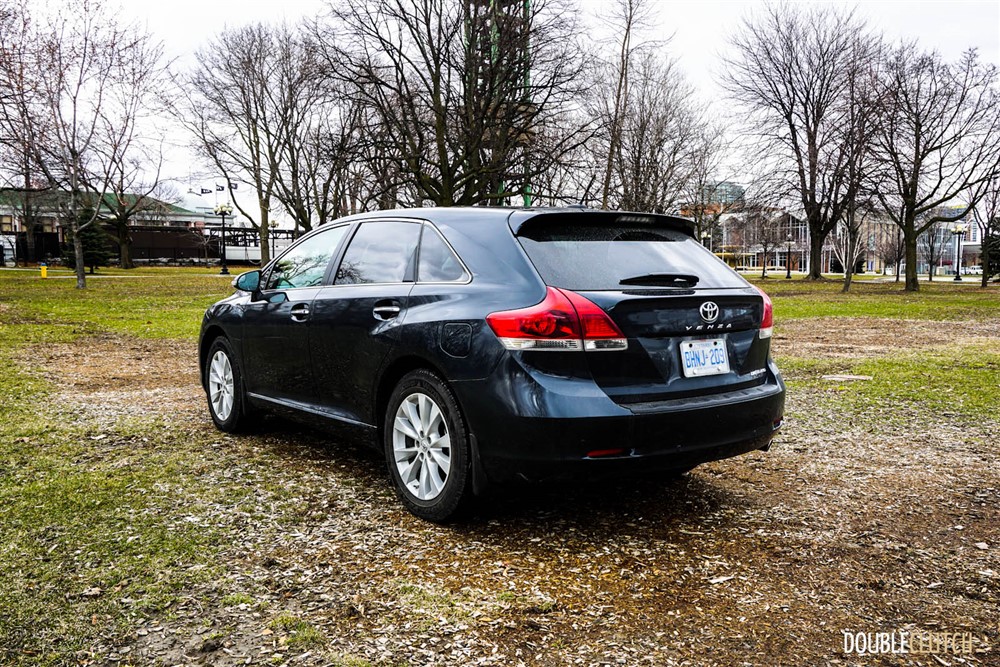 The 4-cylinder Venza with all-wheel-drive already comes very well equipped at $31,730, featuring things like a 6.1" touchscreen with reverse camera, satellite radio, Bluetooth, power driver's seat, 19" alloy wheels, and dual-zone automatic climate control. The $6,985 Limited Package bumps the price up considerably, but adds everything you might need, including heated leather seating surfaces, a panoramic sunroof, navigation system, high-intensity discharge headlights, and a smart key system. Something I really like is the JBL Synthesis 13-speaker stereo that has been a signature Toyota offering for a few years now. It's able to perfectly replicate highs and lows for a fantastic listening experience.
Where the Toyota Venza struggles to meet the expectations of the traditional enthusiast is in the excitement factor, or lack thereof. Despite being a great pick for a family hauler or a commuter, the Venza remains on the bland side. The interior materials are great, as is the fit and finish of the cabin overall, but the gauges and buttons are on the larger side and make the car appear aged. Even with regards to the styling, this Toyota is handsome enough in Cosmic Grey Mica (which really looks like a dark blue), but it won't stand out in any sort of crowd. Freshenings over the past couple years include LED daytime running lights and slight styling modifications, but that's about where they end.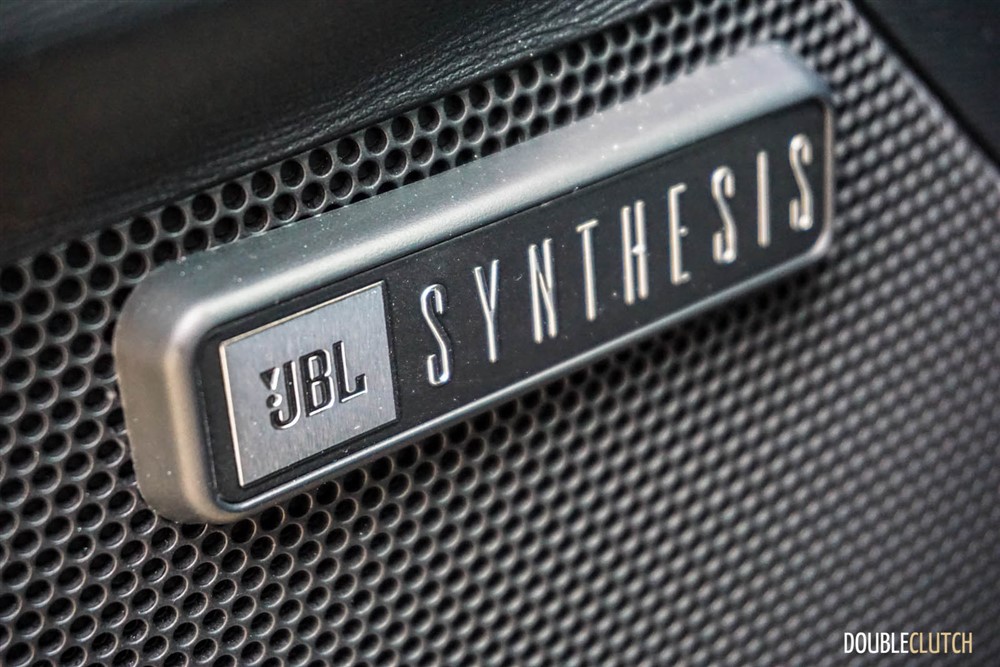 The Venza may be marketed as a regular crossover, but the reality is that it's just a less outdoorsy version of vehicles like the Subaru Outback, a station wagon. Unfortunately, the stigma around wagons means the average buyer wants to stay away, because for some reason that befuddles me, crossovers are "cool". The Venza remains ridiculously comfortable; the seats are like lounge chairs, and it really is a slightly taller station wagon with all-wheel-drive, perfect for the Canadian climate. The rear liftgate (power-operated) opens to reveal a cavernous cargo area, concealed with a traditional cargo cover. It really is good, honest transportation with no hidden agenda to sell you on, just like nearly everything else that hails from Toyota these days. Buyers can expect a great, trouble-free ownership experience for years to come. Now that the Venza is on its way out, it's safe to say that we're saying farewell to the last example of the Toyota Camry Wagon we'll see in the foreseeable future.
2015 Toyota Venza Limited Gallery
See Also: