Ford's legendary pony car has won over millions of hearts across the world over the fifty years it's been in production. Fifty years, that's half a century – quite a bit of time for a vehicle to remain hot. Although the Mustang has had its weak years (in the mid 1970s), we'd like to think the car is hotter than ever. This year, only months after the celebration of its 50th birthday, we had the opportunity to sample a 2015 Ford Mustang EcoBoost and compare it to its celebrated predecessors.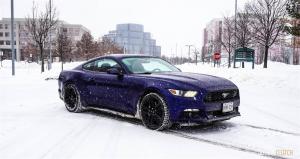 We've heard a ton of criticism from the enthusiast community with regards to Ford opting to put a 4-cylinder in their muscle car. The fact is, there have been Mustangs with four-bangers in the past. Additionally, car nuts give buyers of V6 pony cars just as much hell, so what's the big deal? After driving this new turbocharged engine, we think that it replaces any need for a V6 in Ford's lineup altogether. It's just that good. The engine is twin-scroll, direct-injection setup with a forged crankshaft and connecting rods. It's a 2.3L unit good for 310 horsepower and 320 lb-ft of torque, most of this torque being available at 3,000rpm.
There is an automatic transmission available, and it definitely will sell like hotcakes, but our tester was equipped with the preferred 6-speed manual. In a world where most manufacturers are doing away with the three-pedal option, it brings some solace to our purist hearts to know that Ford still encourages the traditional motoring experience. The EcoBoost engine sounds pretty good; not anemic like your typical four-cylinder and the sound of the turbocharger spooling isn't immediately evident. It's a bit of an acquired taste, but when you start to get it, this Mustang is addictive.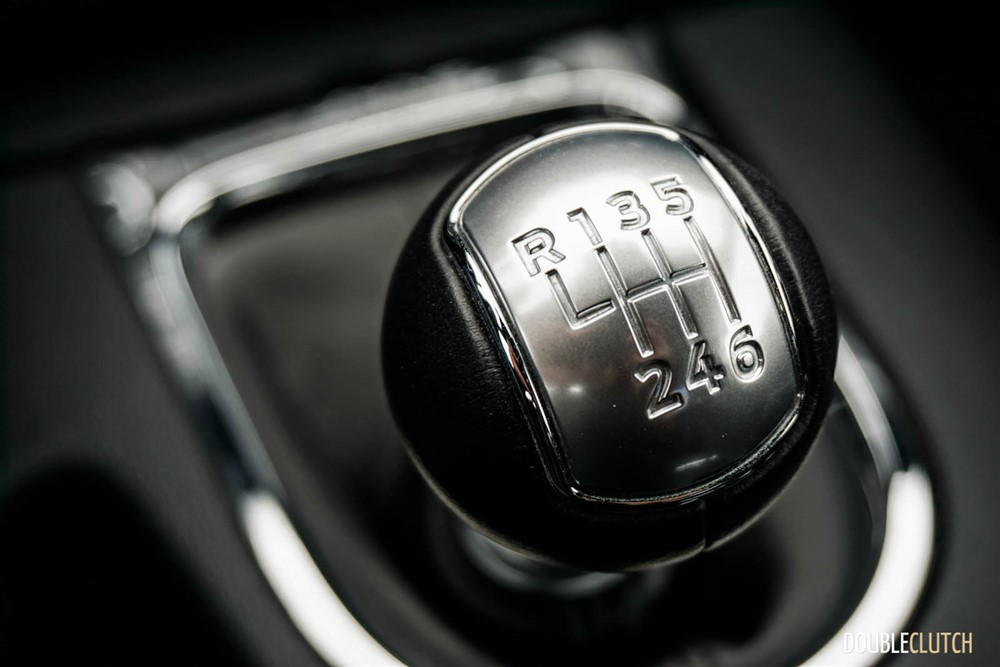 Keep in mind, this is the midrange Mustang motor. The 3.7L V6 is still offered as the entry-level choice, and the insane 5.0 V8 on the GT remains our favourite, but the EcoBoost is a great choice for the vast majority of buyers. Our competitors have gotten it to hit 100 km/h in 6 seconds flat, which makes it no slouch, and it definitely feels peppy. The shifter on our tester's 6-speed manual is no longer vague like in the outgoing car; it's surprisingly slick and the shifts are short and precise. It's actually akin to that of the Honda Civic Si, one of our benchmarks for a perfect manual transmission shifter. The clutch is a bit on the heavier side but it doesn't feel as heavy as the one on the last Boss 302.
Finally, Ford has answered the prayers of Mustang fanatics everywhere. This new car has an independent rear suspension. Our tester was the EcoBoost Performance Package, which adds things like stiffer anti-roll bars, a 3.55:1 limited-slip diff, and bigger tires all around, P255/40/R19s (on Pirelli SottoZero winter tires, in the case of our test car). This car is a phenomenal handler; it goes around corners without any fuss, and is exceptionally fun with all assists turned off (a push and hold of the stability control button located in the middle of the dashboard).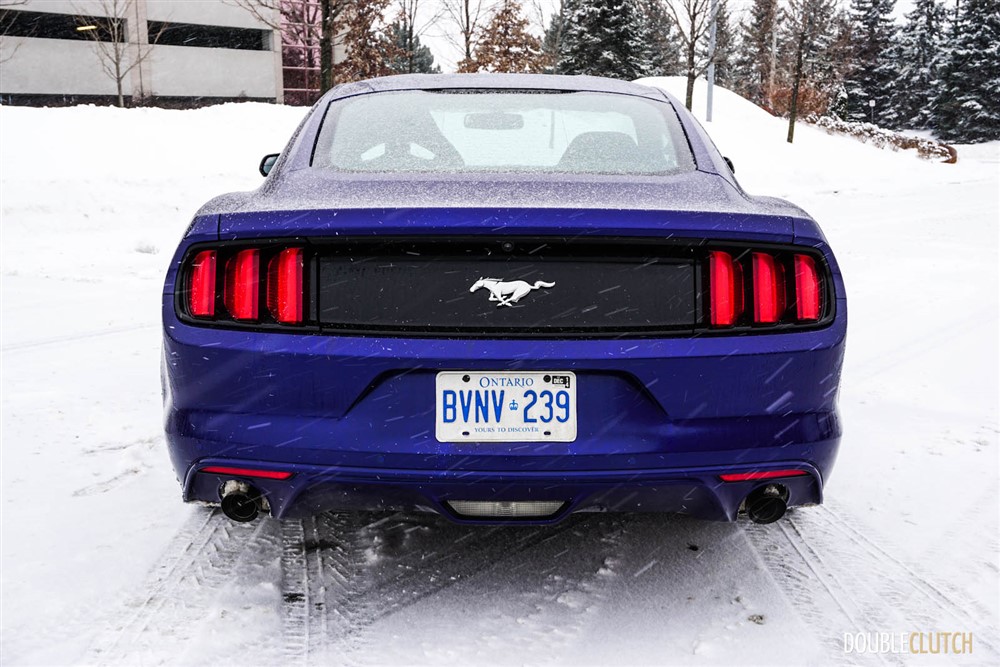 Adding onto what we discussed about the Performance Package earlier, the $3,000 option adds boost and oil pressure gauges on the dash, unique chassis tuning, larger brake rotors, and bigger brakes. Our tester came painted in a stunning Deep Impact Blue, quite possibly the sexiest Mustang colour ever offered, other than perhaps Grabber Blue or Gotta Have It Green. The styling of the new car is jaw-dropping, and it's unmistakably Mustang. It's our favourite Mustang to date after the legendary Eleanor of the 60s. The interior is significantly improved too, this is one car that demonstrates that a muscle car doesn't need to have a subpar interior.
Our Mustang was equipped with the $1,500 Recaro seats, which are exceptionally supportive and manually adjustable. Because they're performance Recaros, buyers can't expect them to be powered or offer things like heat and ventilation. They're amongst the best seats in the industry, and they definitely complete the car in our eyes. The SYNC infotainment system is also pretty good; the small screen lacks navigation, which is completely okay in a car aimed towards performance and not comfort. We were able to hook up our iPods using USB connectivity as well as pair our phones and stream music wirelessly over the Bluetooth connection. The system is simple to use and offers a bit of customizability.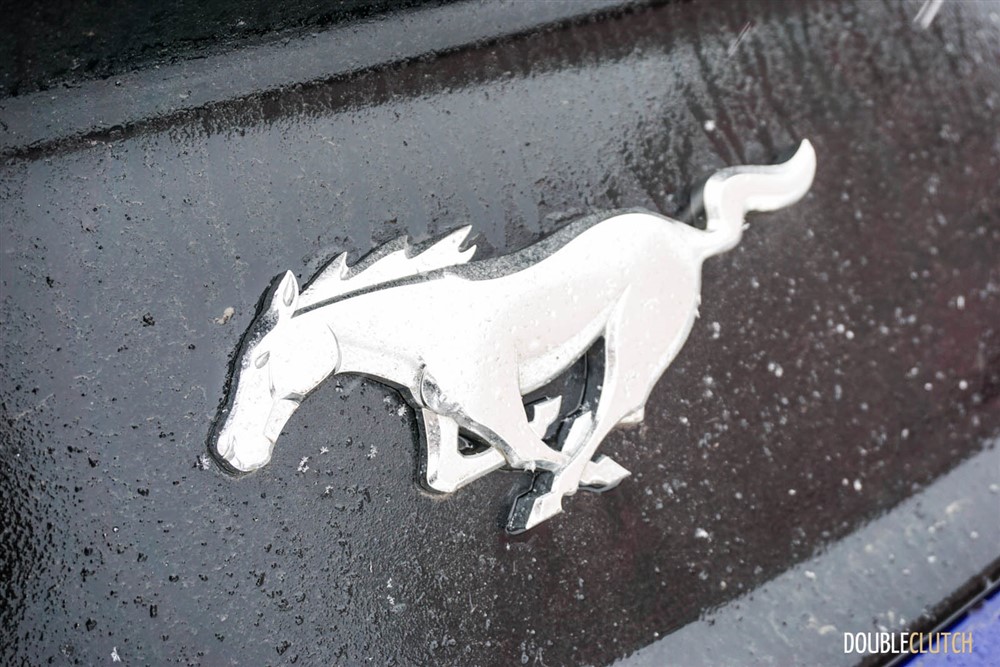 Over a considerable amount of winter driving on winter tires, we managed to average 9.4L/100km with the new Mustang. The last six-cylinder model we tested was a 2014 convertible that averaged about 12L/100km in combined driving. We fed the EcoBoost Mustang premium 91-octane, but we've heard of some early owners who claim to do just fine with regular fuel. We go by some pretty simple rules of thumb; if you buy a performance car, why cheap out on the fuel? Give it the good stuff and take care of it, so it'll take care of you for years to come.
We pretty much fell in love with everything the all-new Mustang has to offer. It's not a soft cruiser, but it's pretty comfortable for longer highway hauls and the Recaros make for a suitable driving position even for larger drivers. Ride quality is definitely appropriate for a muscle car and shouldn't be compared to cushier rides like the Mustang's siblings, the Taurus and Fusion. It's a sports car and rides as such. The Chevrolet Camaro received a significant facelift for the 2014 model year, and the Dodge Challenger has been heavily refreshed for 2015. The Mustang got its last major redesign in 2005 to go with the retro look, and in our eyes, this new one is the best one ever.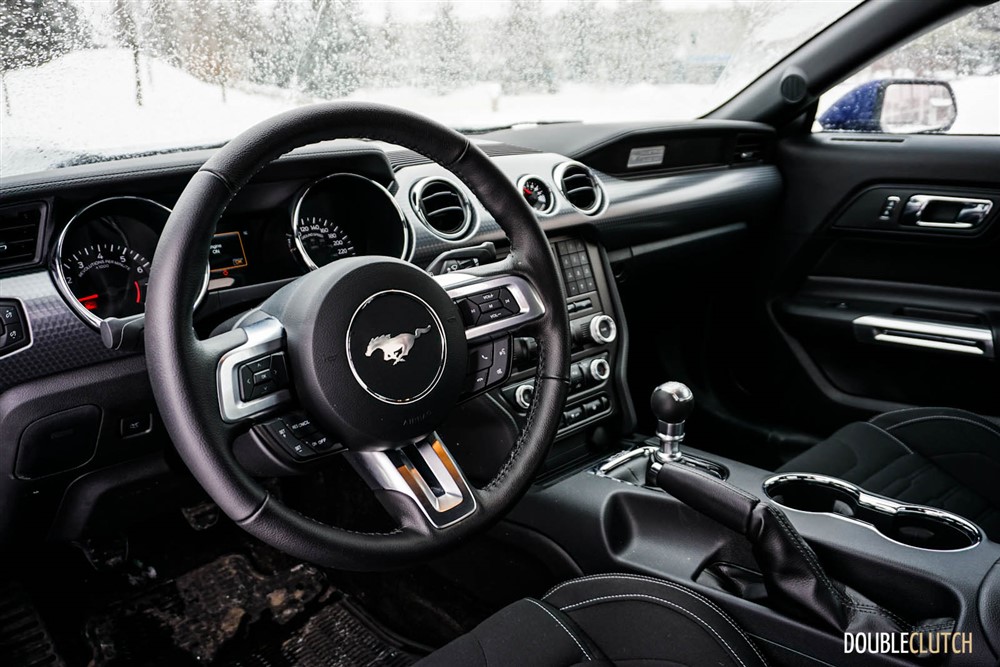 Ford offers a number of performance bargains now. The Focus and Fiesta ST are some of our absolute favourites in the crowded hot hatch segment, an achievement that isn't easily attained. With new models like the recently announced Focus RS and the new Shelby GT350 and GT350R, Ford really is on point delivering the exact type of car that buyers are looking for. For $34,199 as-tested, we're convinced that the new 2015 Ford Mustang EcoBoost just might be one of the hottest new cars this year.
2015 Ford Mustang Ecoboost Gallery
See Also: