Story by Mark Stevenson:
Audi isn't content showing up in Switzerland with just one vehicle. They'll also be arriving in supercar style with their second-generation Audi R8 V10.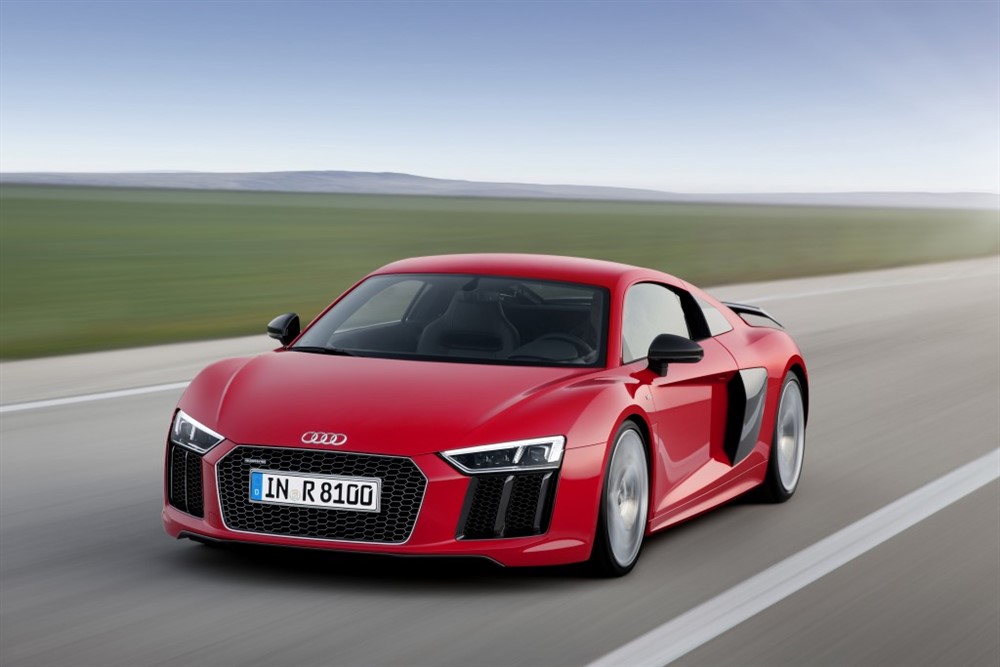 Sitting atop a new "multimaterial Audi Space Frame with high proportions of aluminum and carbon-fibre reinforced plastic," the next generation supercar is 50 kg (110.2 lbs) lighter than the outgoing model with more equipment and power. The 5.2-litre V10-powered R8 is also available in two different tunes. The normal one (if you can call it that) will blurt out 540 horsepower and 398 lb-ft of twisting power. The top-flight R8 V10 plus bumps those numbers up to 610 horsepower and 413 lb-ft. R8 V8 specs will be released at a later date.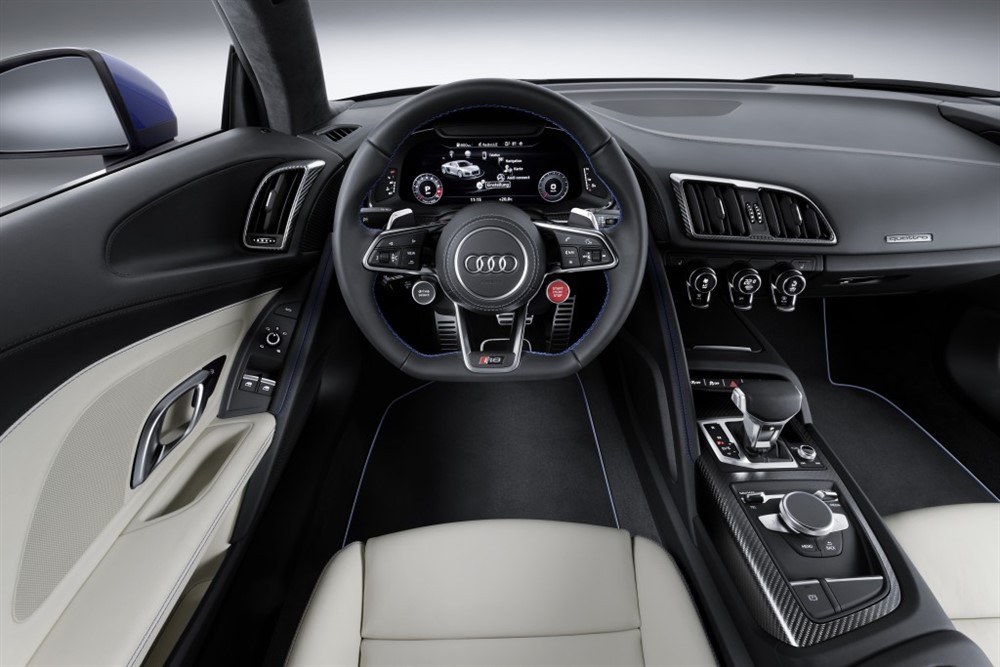 A new 7-speed S tronic transmission and quattro all-wheel drive system makes sure all that power makes it to the tarmac translated to forward motion, resulting in a 0-100 km/h sprint time of 3.2 seconds onto its top speed of 330 km/h.
Adding to the V10 model is the new R8 e-tron with the battery capacity to drive for 450 uninterrupted kilometres. A 170 kW electric motor gives the e-tron 339 lb-ft of torque, good for a respectable 3.9 second sprint to 100 km/h.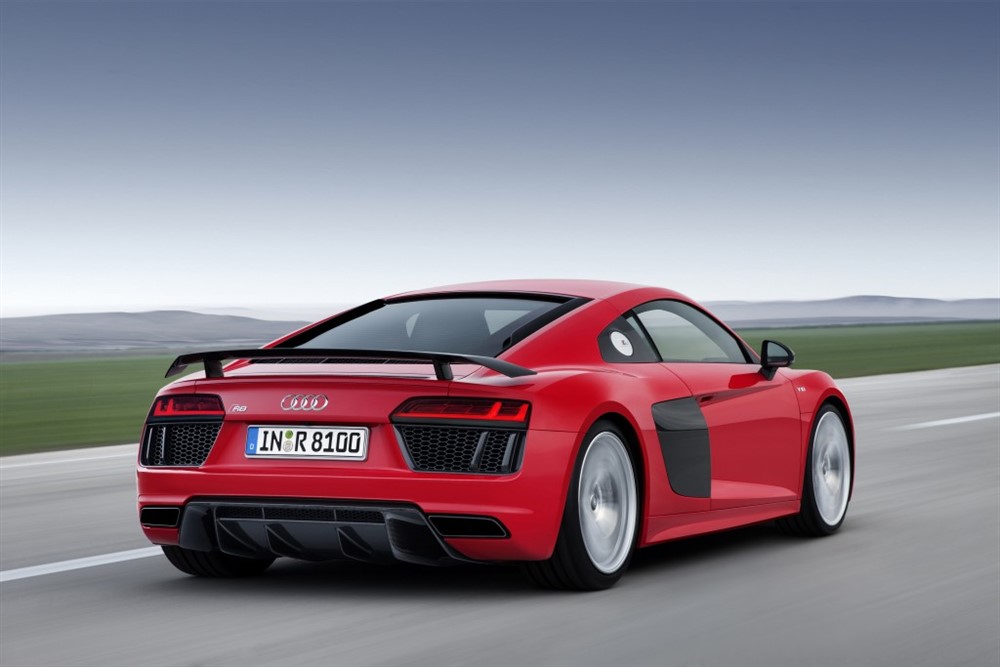 The 2016 Audi R8 V10 will make its first public debut at the 2015 Geneva International Motor Show on March 3rd.
IT professional turned full-time freelance automotive journalist, Mark Stevenson has been writing about cars since 2008. He has an odd affection for dead brands (whether it's riding a Buell the DMV doesn't know how to register or a Saturn built in Belgium). Some call him Captain Haddock.