When the curtains fell, jaws fell with it… The 2016 MX-5 Mazda Miata has made its Canadian debut during CIAS in Toronto.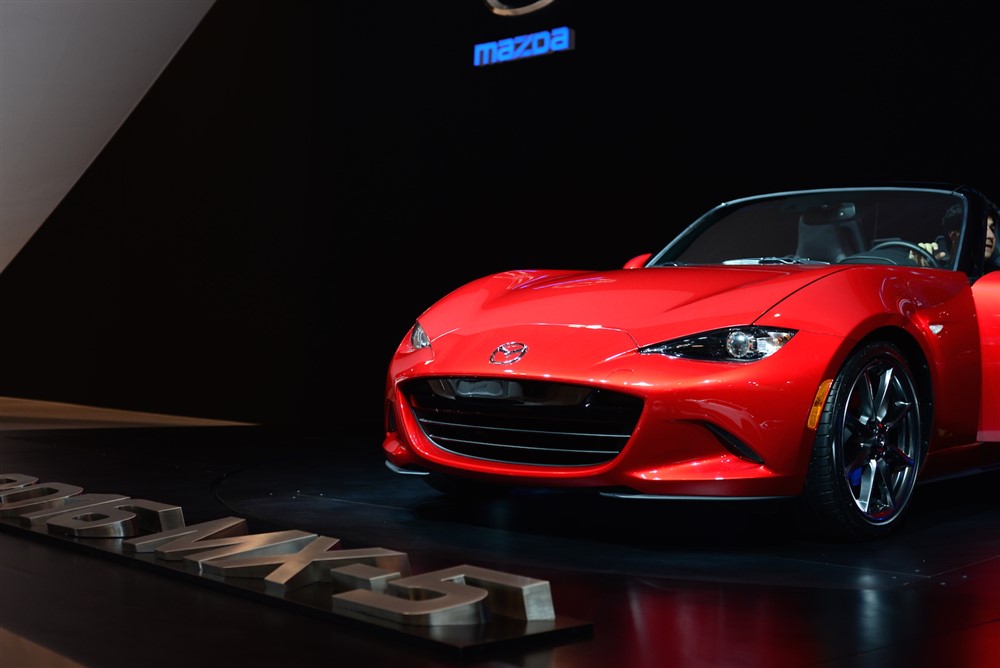 The open-top sports car produces 155 horsepower with its 2.0-litre SkyActiv engine and has a six-speed manual or automatic transmission. Seating two, the soft top can be operated while staying seated and the the interior is designed to maximize the pleasure of driving with the top down.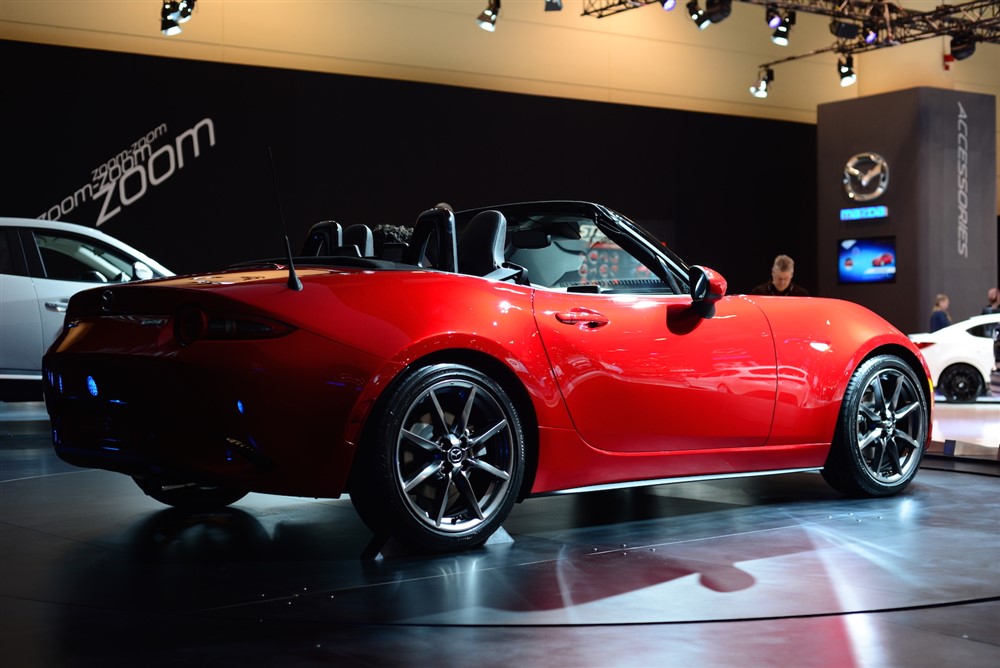 The MX-5 dropped about 150 lbs. compared to its third-generation model and 220 lbs. less than its predecessor, resulting in better power-to-weight ratio.
The Japanese Roadster features a 50:50 front-rear weight distribution as well as front-midship engine rear-wheel-drive configuration.
Be sure to check out our post on the MX-5 Miata for more details.
Source: Mazda