To be brutally honest, I've never been truly able to appreciate a pickup truck. Now before I get crucified, I want you all to know that I love cars. However, I think I'm just too deeply rooted in the idea of a practical go-fast family sedan (think M3s and S4s). Perhaps then, my editor's decision to send me out to Ajax to attend the first drive for the new GMC/Chevrolet midsize pickups was his way of trying to get me to see the other side of the coin, and more importantly, the error of my ways.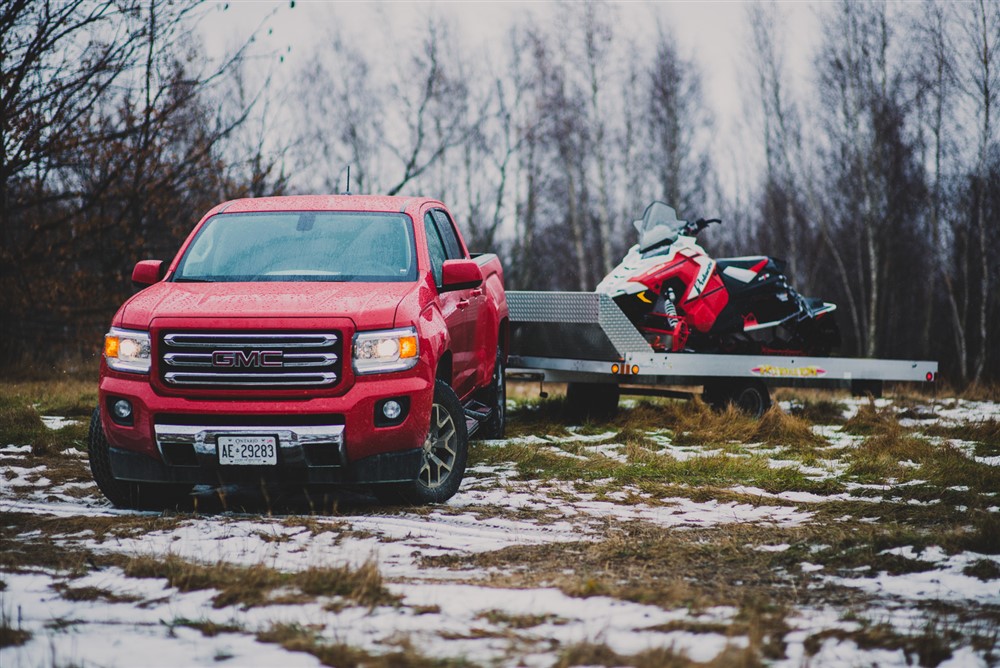 The event itself was GM's way of giving the media a chance to take out their two newest entrants to the midsize pickup segment. While technically twins, GM assures that they've done a lot to separate the GMC Canyon and Chevrolet Colorado from one another, a sentiment that I personally agree with. While dimensions may be similar, the two trucks offer uniquely different styles that definitely cater to two different audiences. The Canyon has a much more subdued and professional look, while the Colorado offers up that radical sporty pickup style that the younger demographic certainly will flock to.
With plenty of segment firsts offered by both cars such as an 8" touch screen infotainment system, electric power steering, and an AutoTrac Transfer Case (Canyon only), GM has done a great deal to make their midsize entrants compelling choices against the competition. Powertrain options are limited to either an inline-4, or a V6. I suspect most serious buyers will opt for the V6 given its extra hundred horses, better-than-competition fuel economy, and excellent towing capacity.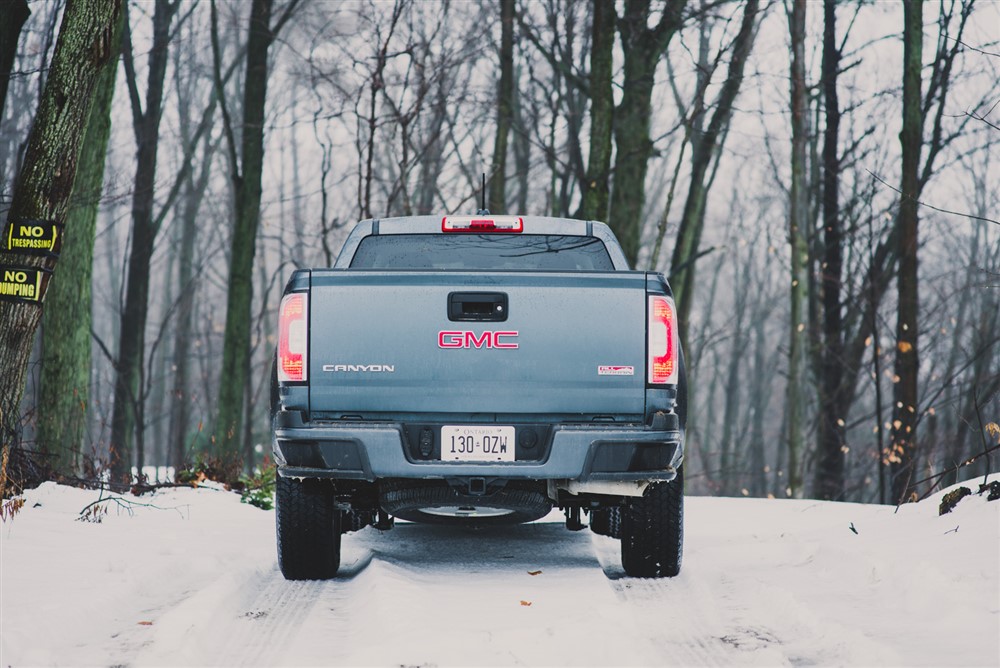 As is typical for December in Ontario, the weather was wet, cold, and awful to be outside in – the perfect scenario to test the mettle of a pickup. The combination of snow, mud, and rain really allowed the pickups to shine. If the trucks got stuck in the mud and snow in 2WD mode, all of it was rectified in a breeze by switching to low range 4WD (and that wasn't even required on the Canyon with the AutoTrac Transfer Case).
While I definitely had a blast taking the trucks offroading, the biggest surprise of the day was simply how quiet the cabin was in both of the rides. Okay, that's a lie, the biggest surprise was how comfortable the ride was on a bumpy road. Throughout the course of the day, my driving partner and I had to hustle from one shoot location to another, often cruising at speeds in excess of 70 km/h and on some pretty bumpy roads (you can thank the Canadian weather for the potholes), something the body-on-frame truck handled in stride. So much so that I had to go ahead and triple-check that the truck is in fact, body on frame.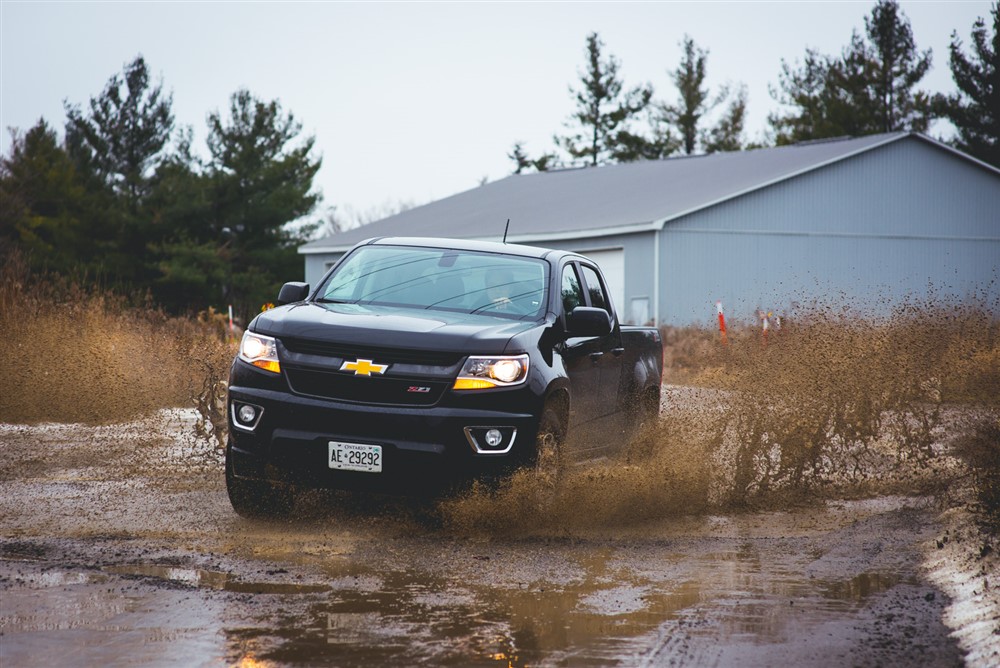 The two engines available on both trucks are fairly straightforward. The entry-level four-cylinder is a 2.5L unit that's good for 200 horsepower and 191 lb-ft of torque. This motor does wonders for fuel economy and is likely the choice for contractors with a light workload as well as those who live in the city. A midsize truck makes a ton more sense than the likes of the larger Silverado and Sierra. Of course, for those who require a beefier motor, a 3.6L V6 is also available, with 305 horsepower and 269 lb-ft of torque. This is the same V6 available in various other offerings by GM, and is an incredibly versatile unit. We recently experienced it in our road test of the Canyon.
After a full day of seat time behind both trucks and a thorough romping through the muddy hills and trails of southern Ontario, I think I've developed a slight affection towards GM's pair of entrants to the midsize pickup segment. Time will tell for certain how well they do against the market, but based on my first drive, I think the engineers at GM have developed a pair of aces up their sleeve.
First Drive: 2015 Chevrolet Colorado & GMC Canyon Gallery