If you live in North America and have just under $35,000 to spend on a new toy, there seem to be unlimited opportunities. This is a class of car that our entire team has a huge soft spot for, and every single entry here is so strong that it's incredibly difficult to determine an actual winner. We spent a few days doing this shootout, and factored in everything from fun-to-drive factor to the ability to haul pint-sized family members in car seats.
Overall, we came to the conclusion that even though we have favourites, there's no wrong choice in this segment. The two wild card entries are cars that, despite being amazing in their own respective ways, are just a bit different from the others. Here's the thing; each of these hot little numbers are exceptionally livable, very reliable, and incredibly cheap to own and maintain.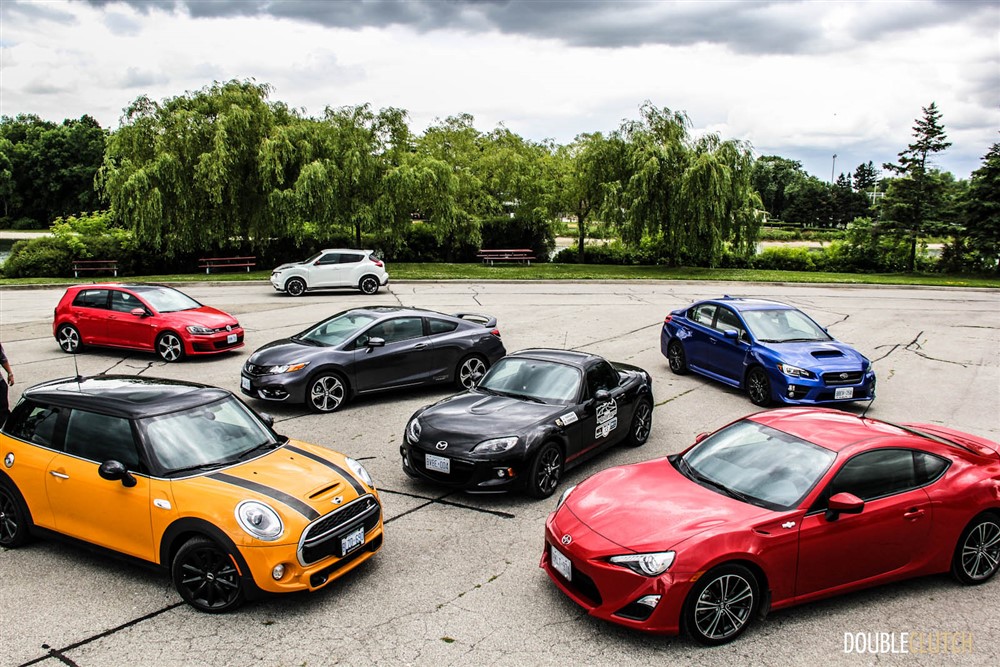 1. Subaru WRX Sport
All-new for 2015, the hot Subaru was easily one of our most anticipated cars of the year. Based on the popular Impreza, the WRX packs a turbocharged flat-four engine good for 268 horsepower. Noteworthy for this year is the addition of a CVT two-pedal transmission. For our test, we picked a 6-speed manual Sport model, the sweet spot in the lineup.
With regards to practicality, the WRX is one of the best here. Though previous models have been available in hatchback or station wagon form, the latest WRX is sedan-only. It has standard all-wheel-drive, and the ability to comfortably fit four adults for short trips. The ride quality is on the harsher side but still exceptional when you consider just how much fun to drive this car is. Interior materials are infinitely better than WRXs of the past, but it's still not as elegant as, say, the Volkswagen in this test.
The 2015 Subaru WRX is a huge smile-inducer in this class; enough for multiple staff members here to consider it the best car they've driven all year. When you factor in its standard all-wheel-drive, the new WRX is one of the best bang-for-buck cars available for year-round use in Canada.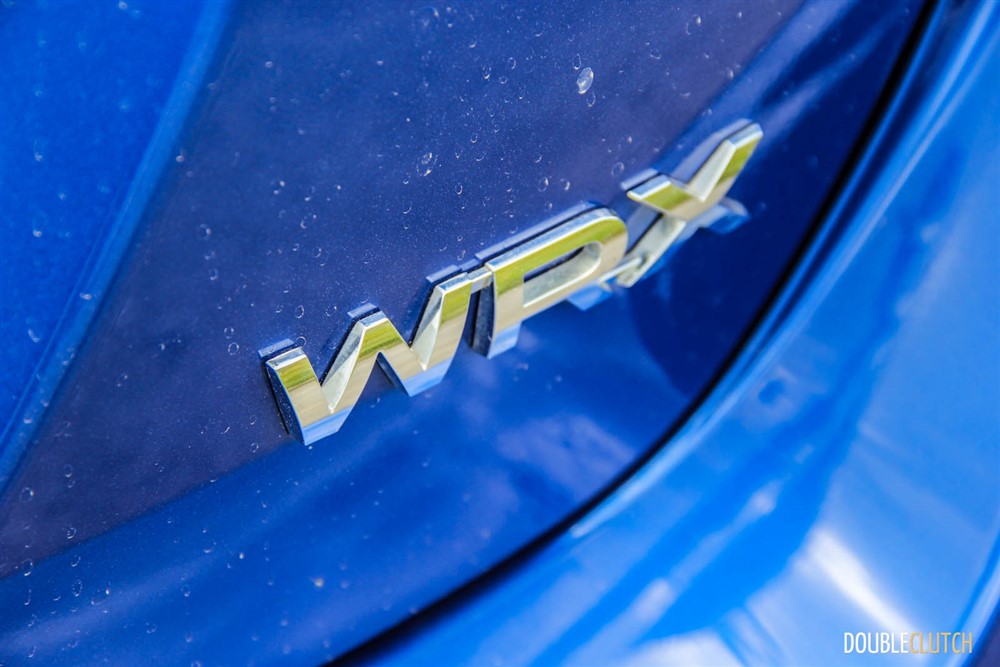 Body Style:                            4-door sedan
Transmission of Choice:   6-speed manual
Horsepower/Torque:        268 hp / 258 lb.ft
Observed Fuel Economy:   9.1L/100km (Premium)
As-tested Price:                   $32,495
Smile Factor (of 5):                        5
2. Volkswagen GTI
Volkswagen's Golf-based GTI has been the quintessential hot hatch for decades now. In fact, it's the one that started the revolution that led to this segment being as crowded as it is. It's all-new for 2015, and it's hotter than ever. It's based off the new MQB platform and is quite possibly the VW group's best chassis ever.
Under the hood is a 2.0L turbocharged four-cylinder, and it puts out a lot more torque than before. The GTI is available with both a 6-speed manual (equipped here) and a dual-clutch transmission. It's the only car in its class available with a DCT and it's easily one of the best transmissions available for the price. Even still, we prefer the good old three-pedal model. The shifter is awesome, and the clutch travel is just about perfect.
The GTI is a bit more refined than others in its class, and feels considerably more premium. The interior is lined with the traditional plaid seats that have become a signature GTI item. Though leather is optional, who can say no to heritage? Priced on the higher side of the cars tested here, the GTI is still among the best. It's the most practical and comfortable car here, all while remaining one of the most fun to drive.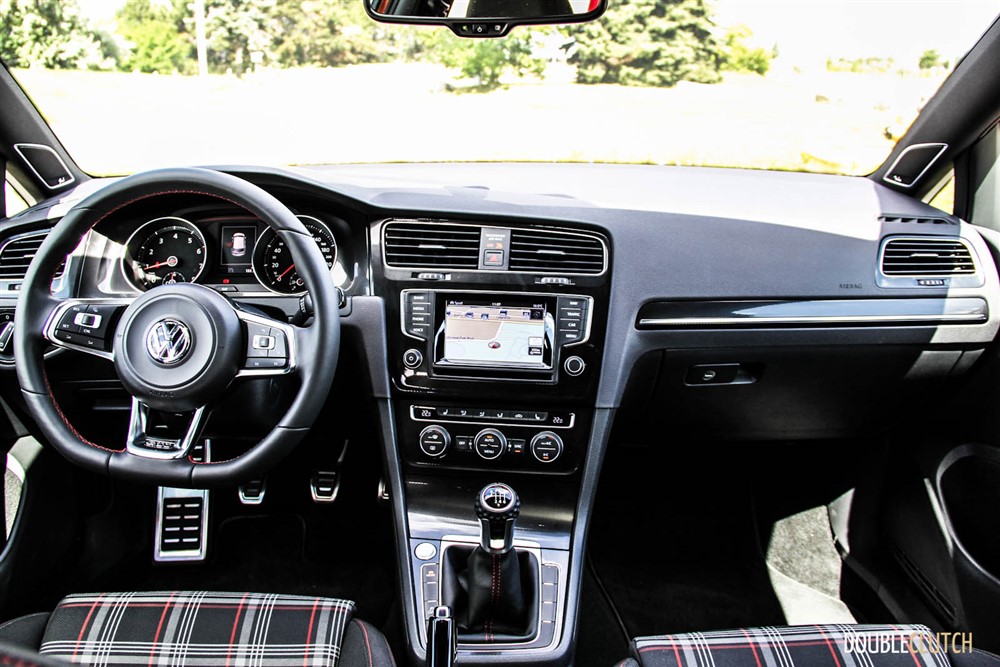 Body Style:                            5-door hatchback
Transmission of Choice:   6-speed manual
Horsepower/Torque:        210 hp / 258 lb.ft
Observed Fuel Economy:   8.7L/100km (Premium)
As-tested Price:                   $33,590
Smile Factor (of 5):                        4.5
3. Mini Cooper S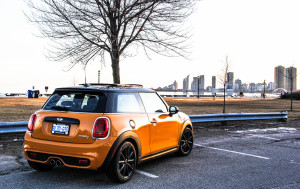 Everybody who sees the Mini Cooper S in Volcano Orange smiles at it. It may not be as small as the original Mini (far from it), but it still has the same charisma and unique character that has surrounded the brand even after its marriage with the BMW group. This latest one is larger than ever, but it's still quirky as ever.
The old 1.6L motor has been replaced by a new 2.0L turbocharged 4-cylinder, shared with the likes of the BMW 228i and 328i. It's sharper and has much less turbo lag than the old unit. Personally, I liked the old 2002-2006 supercharged unit, but the current turbo motor is more efficient, more powerful, and better in every way except for the nostalgia factor.
The styling of the new Cooper S is controversial at best. We don't mind it, but the front end looks to have a bit of an underbite. The overall profile, lights, shape, and interior are all very obviously Mini, but the details are all refreshed. New lighting all around incorporates LED accents; this Mini has some of the sharpest headlights in the industry. It's not exactly a cheap alternative, and rear accommodations are less than ideal. However, for those who are attracted to the retro appeal and the uniqueness of this sporty little hatchback, the 2015 Cooper S is an excellent pick.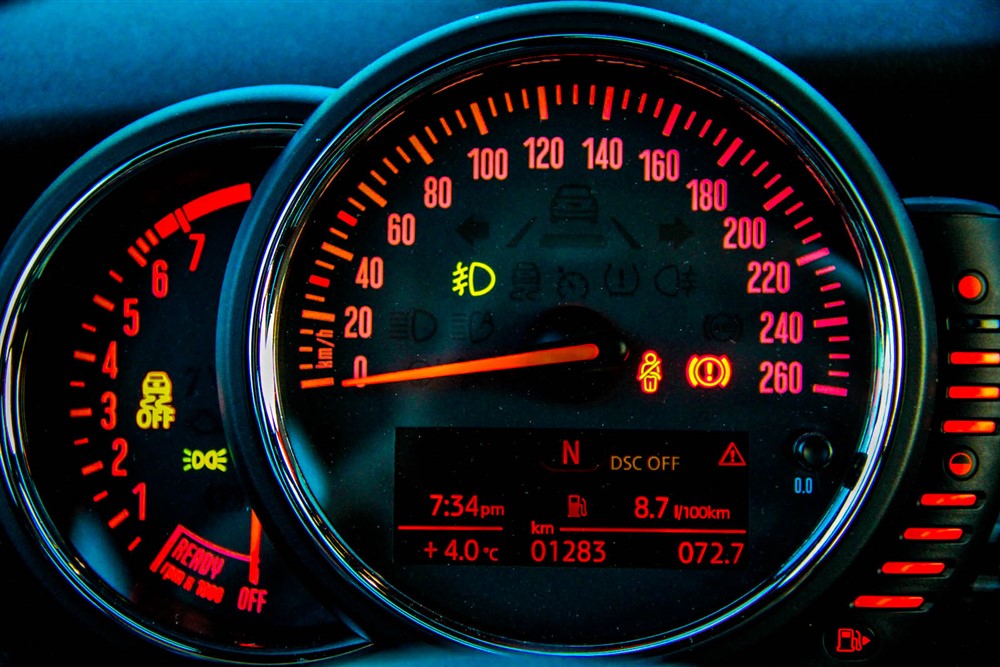 Body Style:                            3-door hatchback
Transmission of Choice:   6-speed manual
Horsepower/Torque:        189 hp / 207 lb.ft
Observed Fuel Economy:   7.6L/100km (Premium)
As-tested Price:                   $31,000
Smile Factor (of 5):                        4.5
4. Honda Civic Si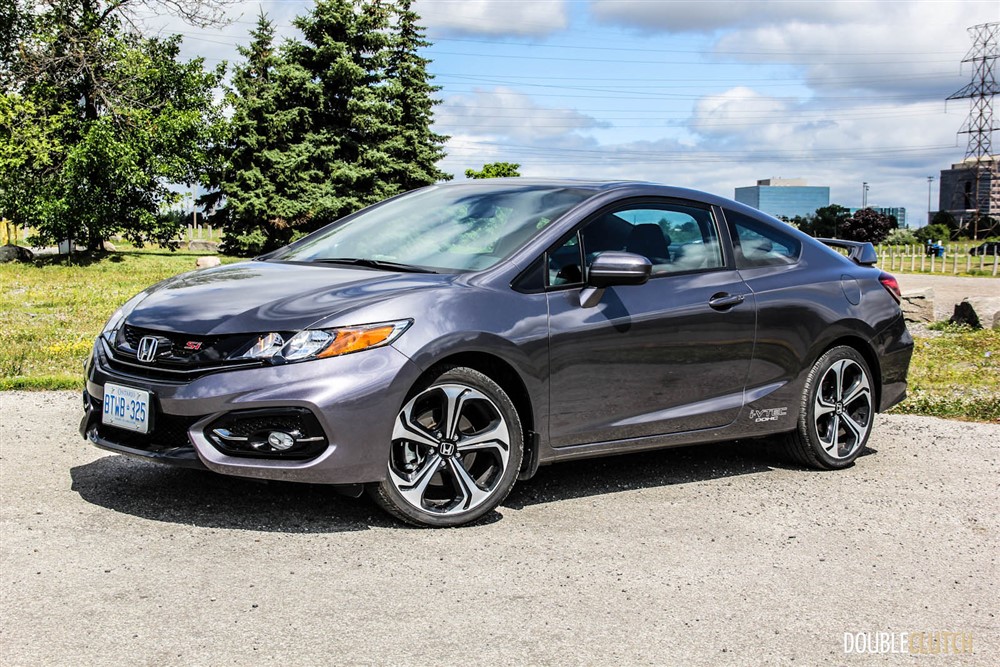 A few members of our team just got back from a coastal road trip, and the Honda Civic Si was one of our cars of choice. We spent about 2500km driving one of these things, and couldn't get over just how good it is. The current Civic Si is one of the most underrated cars available today. Its i-VTEC 4-cylinder revs happily right into the redline, and the 6-speed manual is the only transmission available.
It's not the fastest thing around, but the Si is one of the most livable cars out there for the enthusiast. The Civic's more-premium twin, the Acura ILX, is going automatic-only next year, but for the time being is available in "Dynamic" form with the same manual transmission. However, one important point to remember is that the Civic is available with the limited-slip differential, while the Acura is not. It's one of the sharpest-handling front-wheel-drive cars out there, and the steering wheel is perfectly sized and shaped for quick maneuvers.
The Si only comes one way in Canada; no options are available. Things like a sunroof, rear spoiler, navigation system, Bluetooth, and USB are all standard features. Leather seats aren't available, but that's not even the slightest concern when this car is available fully loaded in the mid-$20,000 range. It's not exactly a wildcard entry here, but it's one of the best cars on the road bar none.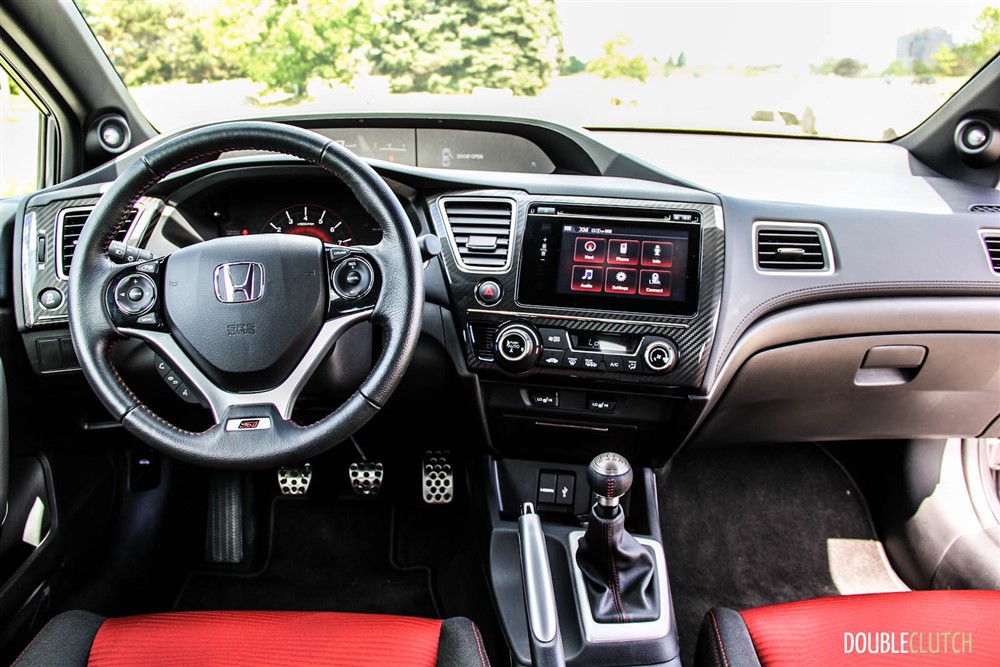 Body Style:                            2-door coupé
Transmission of Choice:   6-speed manual
Horsepower/Torque:        205 hp / 174 lb.ft (Premium)
Observed Fuel Economy:   8.0L/100km (Premium)
As-tested Price:                   $26,750
Smile Factor (of 5):                        4
5. Scion FR-S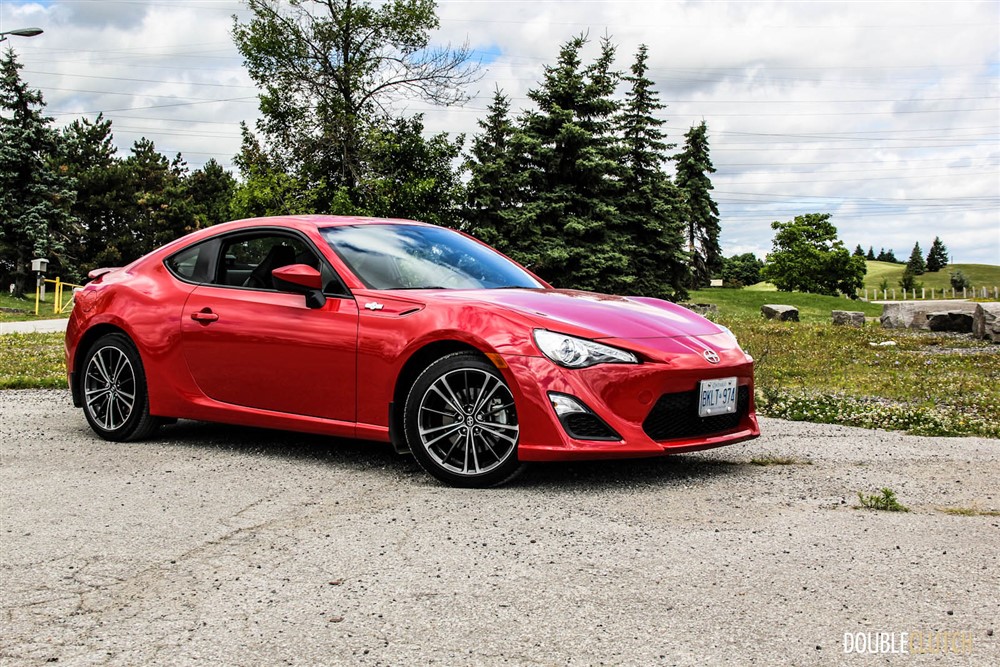 There's been some exciting controversy around the FR-S (and its sister, the Subaru BRZ) in the Canadian enthusiast market. Most are excited that for once, there's an extremely fun, rear-wheel-drive, manual transmission car that's readily available for under $30,000. With high fuel costs and the influx of forced-induction into our market, cars like the Mazda RX-7 and the legendary Toyota Supra have all but vanished. Others are concerned that the FR-S "only" has 200 horsepower. We aren't those people.
The Scion may not have insane straight-line power like other cars in the $30,000 range (read: Ford Mustang), but what it lacks in torque it makes up for with brilliant steering feel, a slick 6-speed manual transmission, and a twitchy rear end that makes controlled slides exceptionally easy. The rear seats don't really fit full-sized people, but kids would fit for the occasional weekend jaunt. The target demographic for this car seems to be younger folks though; it's just so affordable and appealing that young entrepreneurs and recent graduates are all over the FR-S/BRZ twins.
Styling is a key point of the FR-S. If anything, it looks like a baby Lexus LF-A. The interior is youthful and interesting; toggle-type switches control major commands and there's a retro-style head unit for the infotainment. This car is very good, and best of all, it brings hope. It brings hope to enthusiasts that the affordable toy isn't extinct anymore; in fact, we're far from that fate.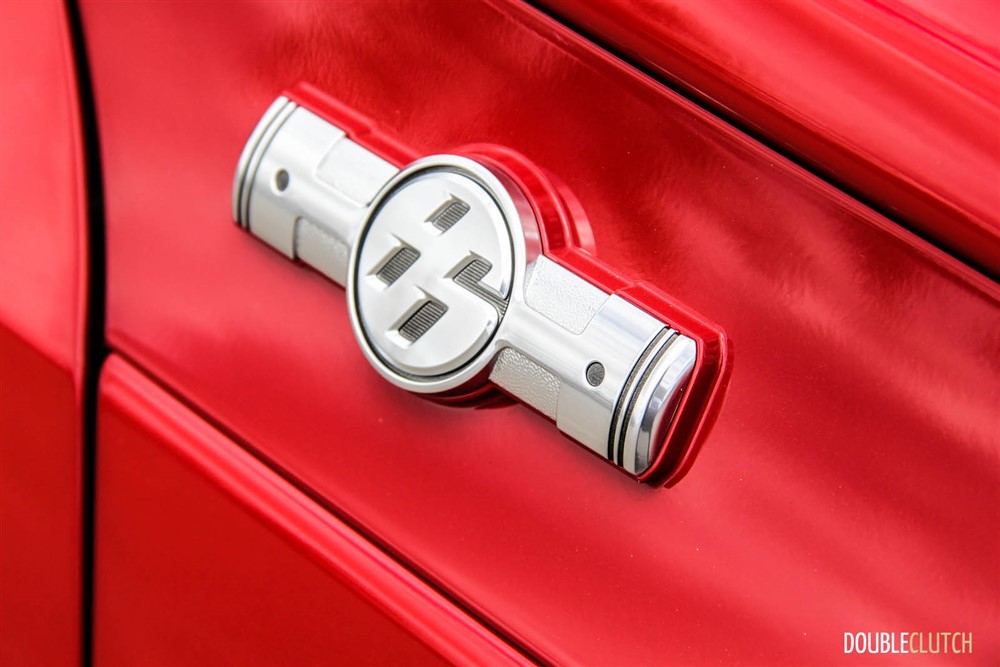 Body Style:                            2-door coupé
Transmission of Choice:   6-speed manual
Horsepower/Torque:        200 hp / 151 lb.ft
Observed Fuel Economy:   8.0L/100km (Premium)
As-tested Price:                  $27,000
Smile Factor (of 5):                        4
Wild Card 1: Mazda MX-5 Miata
The Mazda MX-5 is a wildcard outlier in this comparison for a few reasons. Firstly, it lacks a rear seat of any sort, and it's a convertible. Despite these things, it's just such an amazing car that everybody evaluating fell right back in love with it. Its rear-wheel-drive, 6-speed manual, and simplicity when compared to everything else just can't be beaten.
Since its last redesign for the 2006 model year, the MX-5 Miata has packed the same 2.0L 4-cylinder, good for 167 horsepower and 140 lb-ft of torque. It's not particularly quick, but as we've discovered in numerous prior tests, the MX-5 isn't about speed. It's about being one of the best-handling cars available. The steering is incredibly precise, and things like Bilstein shocks and a limited-slip differential help it remain one of the most balanced cars on the road.
The fact of the matter is though, the MX-5 is due for an update. We've already seen what the upcoming 2016 MX-5 (ND) will look like, and it's incredibly promising. After all, this current generation remains competitive and superb after nearly a decade in production. This car is so good, we can't wait to see what the next one drives like.
Body Style:                            2-door convertible
Transmission of Choice:   6-speed manual
Horsepower/Torque:        200 hp / 151 lb.ft
Observed Fuel Economy:   8.0L/100km (Premium)
As-tested Price:                  
Smile Factor (of 5):                        5
Wild Card 2:             Nissan Juke Nismo RS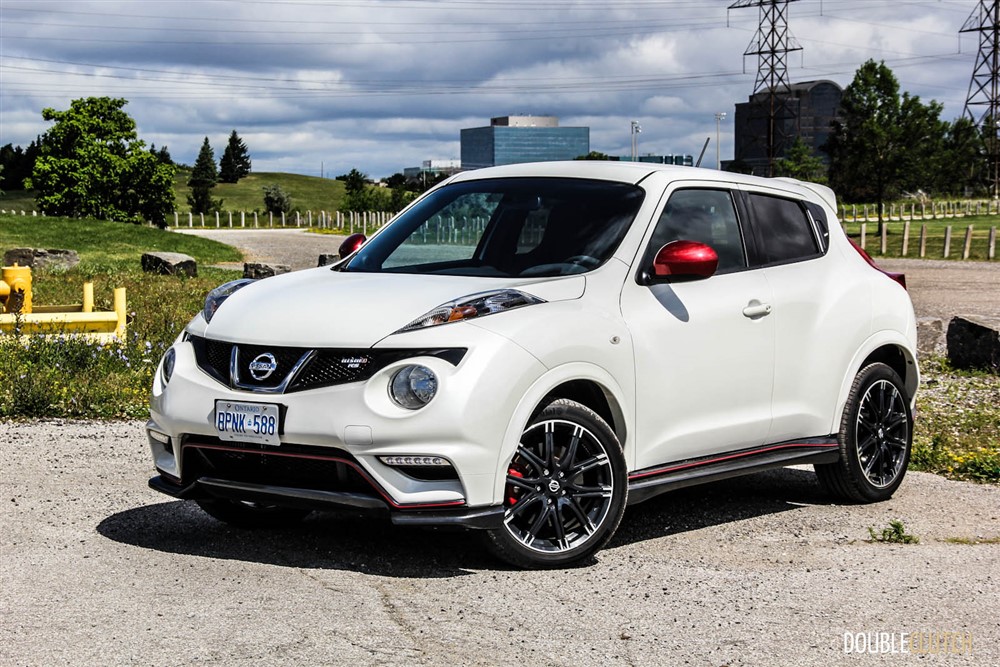 If the Nismo Juke wasn't a "wild card" entry, we don't really think it would have done very well. That wouldn't be fair to it though, because it's actually a very surprising little car. It's taller than the others and definitely a little bit less nimble than the likes of the FR-S and the MX-5, but this little bugger is confidently fun in its own way. The regular Juke's slightly awkward looks are sharpened with accents like red mirrors and Nismo accents throughout the car. We all found it pretty attractive in a modern and fresh sort of way.
The Nismo shares the same 1.6L turbocharged 4-cylinder engine as the regular Juke, modified to the tune of 215 horsepower and 210 lb-ft of torque in RS trim. It's pretty quick, and our tester came with the 6-speed manual to top it off. Clutch travel is ideal and the The Nismo seats on board here are also some of the best seats in the industry. Seriously, they're approaching S60 Polestar levels of good. They provide an excellent amount of support and the perfect amount of bolstering.
Rear seat occupants will find some difficulty getting in and out, but once in, rear accommodations are reasonably roomy for a vehicle in this class. This isn't a vehicle that will sell in high numbers in this trim, nor is it projected to. However, the Nismo Juke RS is a one-off crossover that does provide some level of utility and practicality while being a blast to drive year-round.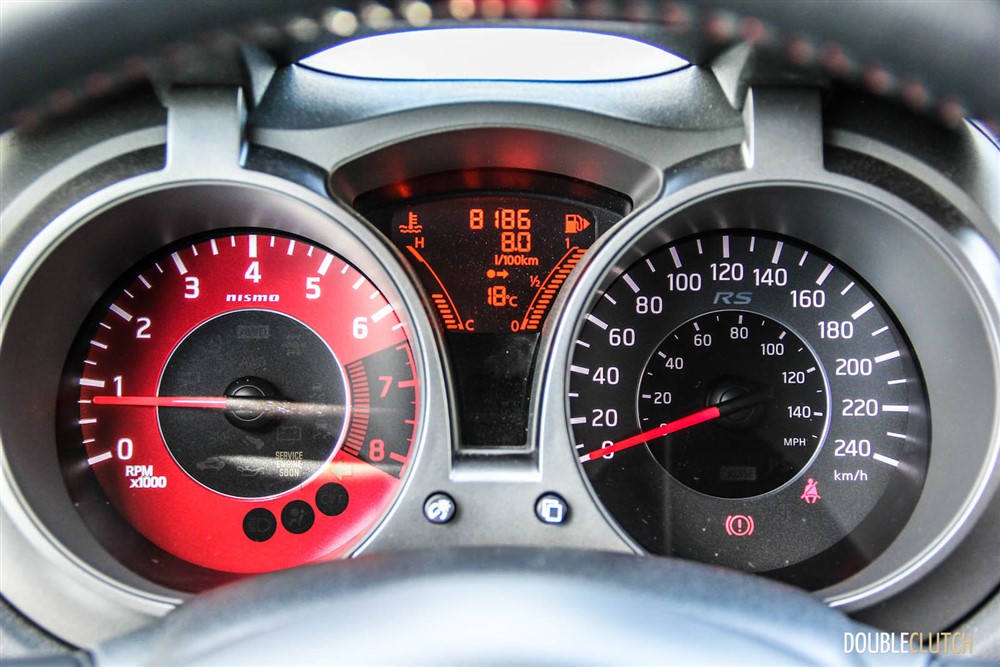 Body Style:                            5-door hatchback/crossover
Transmission of Choice:   6-speed manual
Horsepower/Torque:        215 hp / 210 lb.ft
Observed Fuel Economy:   9.0L/100km (Premium)
As-tested Price:                   $30,293
Smile Factor (of 5):                        3.5
Comparison: Hot Imports