With the majority of the market shifting towards very car-like crossovers, it's a pleasant change to drive an SUV that feels like a real SUV. Nearly a decade ago, some family friends had a first-generation Pilot, and I couldn't help but notice that it was great in nearly every way. After spending a week with the 2014 Honda Pilot Touring, near the end of its generation, I came away happy to see that it still carries forward the same character traits that I liked about the first-generation model.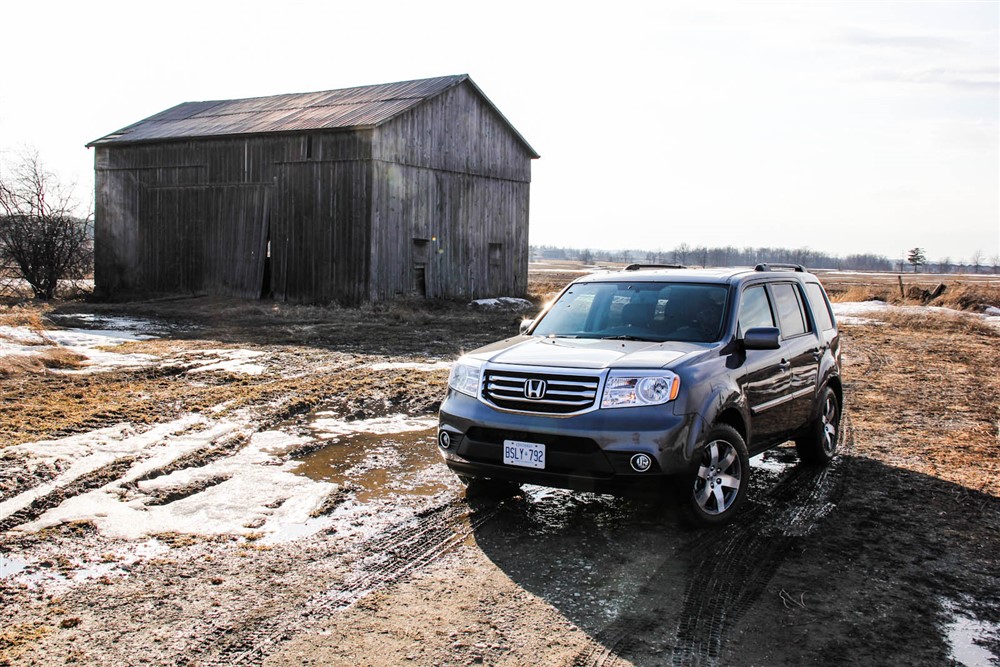 One of the ways Honda manages to keep their reliability ratings as well as their prices down is to share engines throughout the lineup. The 2014 Pilot is powered by the same 3.5L SOHC V6 with i-VTEC as a few other vehicles in the Honda/Acura range. It puts out 250 horsepower at 5700 rpm  and 253 lb-ft of torque at 4800 rpm. While it's not quick by any means, the Pilot gets out of its own way nicely enough. I predict the next-generation model will replace the aging 5-speed automatic with a 6 or 7-speed unit. It actually feels like a softer version of the Toyota 4Runner we have come to love. Other than the base LX model, all Pilots come with a four-wheel-drive system with Variable Torque Management (VTM-4), so it's definitely a vehicle that's capable year-round.
This large SUV is catered specifically for the family that likes actually going places. It feels just as good in the school carpool line as it would towing a boat (yes, it has a towing capacity of 2045 kg). Plus, the three-rows of seating mean the whole family can go on a road trip in reasonable comfort. I will stress however that the third row is only tolerable for children. The 4-wheel-drive and weight do take a toll on fuel economy; I averaged 12.5L/100km in combined driving.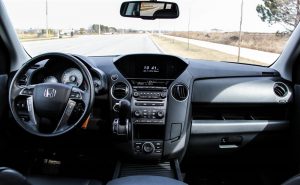 My Touring 4WD model is essentially the highest trim level available in the Pilot range. Slotted above the EX-L RES model, the Touring comes equipped with a navigation system, a rear entertainment system with DVD, a multi-view rear camera, and the corporate Honda infotainment unit. Leather interior and a sunroof are also standard. While the equipment list on the Pilot is already pretty well-stocked, I did notice the lack of an intelligent key system. For an as-tested price of just under $50,000, I'd expect it as standard equipment. Both the Nissan Pathfinder and the Toyota Highlander are available with this.
While the Pilot does excel in long and short-distance highway comfort, it needs a solid update in the infotainment department. The in-dash unit is capable of Bluetooth audio, iPod, USB, Satellite radio, and of course, navigation, but the overall implementation is a bit dated. Aside from a few additional features, this system has been unchanged for nearly a decade. With new flagship models in the Acura lineup this year (both the new RLX and the MDX), it's only a matter of time before the updated units trickle down into other models.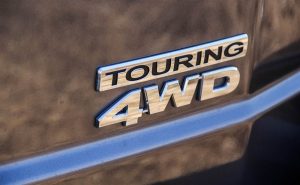 The Nissan Pathfinder was redesigned last year and isn't as "macho" as it once was. Out of all the three-row SUVs and crossovers available on the North American market today, there are very few that have retained the true appeal of actually being an SUV. Toyota's 4Runner is definitely one of those, but it lacks a third row. The GMC Yukon and Chevrolet Tahoe still have this appeal, and I like them a lot. The Mazda CX-9 is probably the only competitor out of Japan that is actually SUV-like enough to compete with the Pilot. Despite its age and lack of modern technology, the Honda Pilot continues to be a strong seller. It only goes to show how effective a good combination of simplicity and reliability is.
2014 Honda Pilot Touring Gallery