Following the debut of the Lamborghini Huracan, Audi is not waiting long to continue work on its other V10 flagship, which of course is the next-generation Audi R8. The R8 has been around since 2006 and for a design that has been around for eight years, a major updated is much obliged.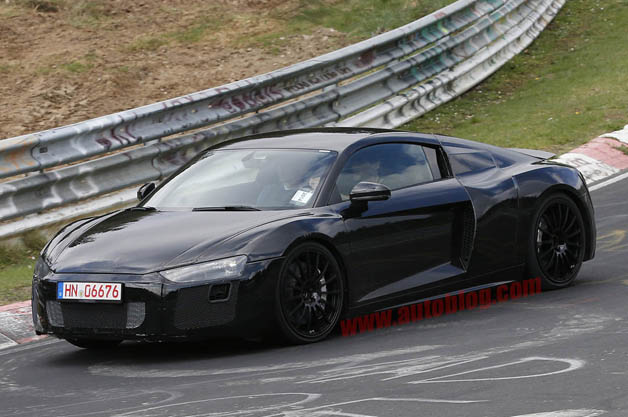 Fortunately, Audi has taken note of this and we have seen prototypes of the new R8 lapping the Nürburgring a couple of times over the past month. However, it has now been snapped nearly completely naked, with largely bare black bodywork on the vehicle giving us an even better look at what to expect.
But what is updated? A sharper-looking exterior but nothing that says this is not an R8—just a newer one. It seems to take some design cues from the new TT, particularly around the once again newly updated headlights. The wing and side-blade intakes are now more pronounced.
Until the final touches are made it is still too early to say whether or not we should pass final judgement, but it certainly looks like the best is still yet to come.
Source: AutoBlog