In a turn of much needed good publicity for General Motors, the Insurance Institute for Highway Safety (IIHS) has praised GM for constructing the only two midsize SUVs—the Chevrolet Equinox and GMC Terrain—to pass the highly demanding small-overlap test with a 'good' rating.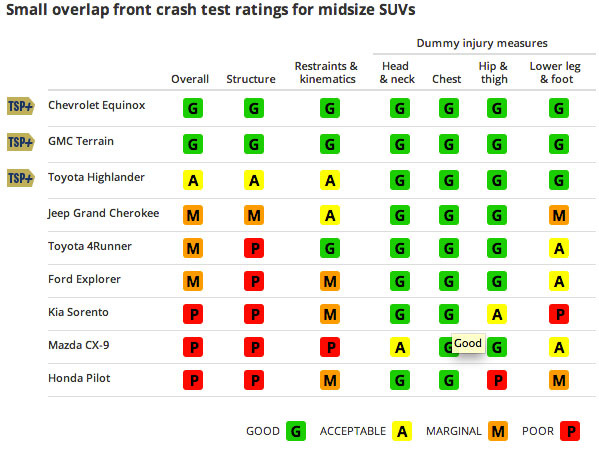 The organization evaluated nine midsize SUVs in the small-overlap test, essentially a collision replicating an impact between the corner of a vehicle and a pole or other solid object at around 65 Km/h. The small-overlap test was only added in 2012, encouraging many automakers to make structural design changes for their latest models. IIHS executive VP and research chief David Zuby stated that, "SUVs have gotten much safer over the past few generations, but some are better than others at providing comprehensive front crash protection," further adding "when it comes to midsize SUVs, General Motors is showing the way forward. The Equinox and Terrain score well in all components of the small overlap test –structure, restraints and kinematics, and injury measures for four body regions."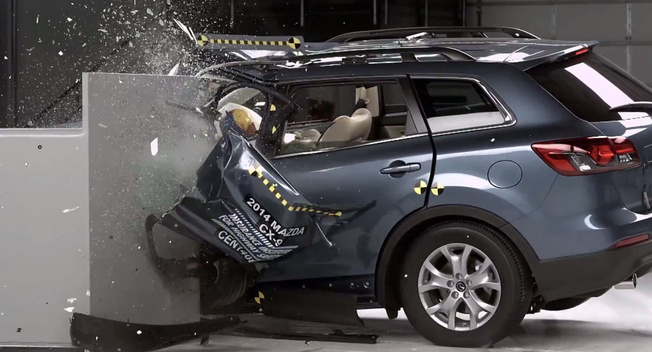 In comparison, the Honda Pilot, Mazda CX-9 and Toyota 4Runner among others performed only 'poor' or 'marginal' in the small-overlap test. It was further added that GM's midsize SUVs earned the IIHS' highest honour of 'Top Safety Pick Plus'. Below is a video depicting the crash tests of vehicles in the midsized SUV category.
[youtube=https://www.youtube.com/watch?v=EjynD0ZW420]
Source: LeftLane