New XC90's to Come Finally!We'll soon finally get to see a refreshed XC90!
To say that the Volvo XC90 is getting a bit long in the tooth would be quite the understatement. The flagship SUV from Volvo has barely evolved with the rest of the family since its release over a decade ago. While models like the S80, S60 have all adopted Volvo's new design language, the XC90 still clearly sports the look of Volvo's past.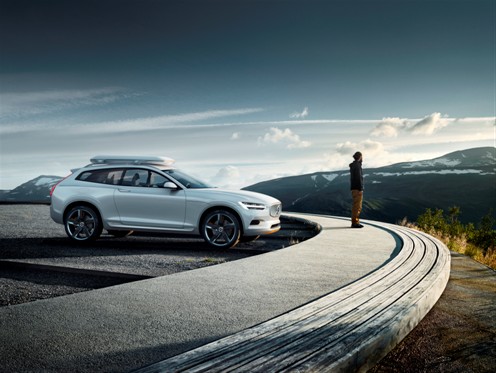 That however, might all change with Volvo's new XC Coupe Concept set to be announced next week at the Detroit Autoshow. The concept clearly drops big hints at where the XC lineup of cars might be going in the near future. Volvo claims the new concept will embody "sophisticated capability and contemporary safety, inspired by modern sports equipment". The XC coupe concept features elements traditional to an SUV like skid plates and side mouldings that sit flush with surrounding areas of the car, allowing for a modern take of the traditional SUV image.
With the premier of the Concept XC along with two other concepts, Volvo aims to show off a new modern design language that the company wants to inspire in future models of their cars. For example, the four seater SUV will feature T-shaped daytime running lights, a feature that adds "calm, confident beauty that is the hallmark of Scandinavian design" says Thomas Ingenlath, Vice President of design at Volvo.
Since the company parted ways with Ford, Volvo has gone through a revamping that has seen the company go back to its roots with a rejuvenated focus on safety, and now, Scandinavian design.
Source: Volvo