VW Recalls 160k Passat Sedans.Issue consists of disconnecting headlights.
Volkswagen released a statement regarding a recall for more than 160,000 Passat sedans sold in the United States and Canada. It includes certain Passat sedans between 2012 and 2013, including 150,000 in the US and just over 10,000 here at home.
'VDub' (Volkswagen) found that the electrical connector for the low-beam headlight will sometimes disconnect itself from strong vibrations, such as slamming the hood closed. Passat owners will be notified when to bring in their car to a dealer for a free installation of a new headlight bulb fitting, as well the hood rubber dampers will be inspected and adjusted to eliminate all hood-to-headlight contact.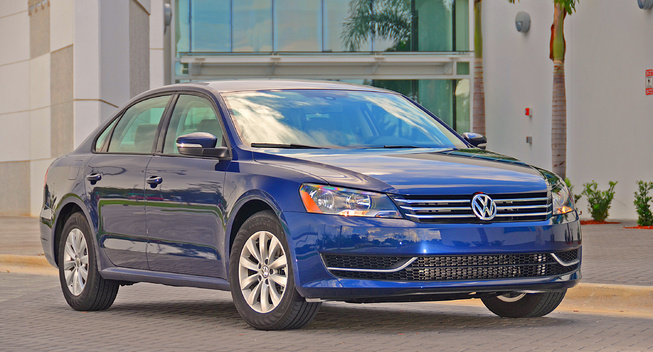 The issue obviously has raised concerns of reduced visibility if a headlight becomes disconnected, however the company claims it has thankfully received no reports of accidents or injuries due to the manufacturing defect.
Source: LeftLane