Toyota haunted by another recall. Could affect up to 30,000 Camry's
Not too long ago, if you can remember, Toyota initiated the fourth largest recall in automotive history, affecting a vast majority of their model lineup. In 2009 it was claimed that unintended pedal acceleration due to a stuck accelerator pedal caused some major accidents that unfortunately resulted in some fatalities. Almost immediately Toyota recalled almost 7.5 Million vehicles for the stuck accelerator problem and jammed floor-mats. Included in the recall was 2007 and 2008 Camry Hybrids. However, almost 5 years after the fact, the 2007 and 2008 Camry models are once again under investigation by the National Highway Traffic Safety Administration (NHTSA). About 30,000 Camry Hybrids could be recalled after 59 complaints were submitted alleging that drivers experienced a loss of assisted braking. This resulted in greater than expected stopping distances. Consequently, two accidents have been reported as a direct result of this issue. Thankfully, no injuries have been reported.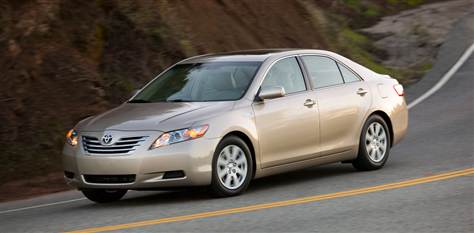 The majority of these complaints have been directed at Toyota over the last 8 months. Oddly enough most of them allege that the automobile experiences a delayed brake operation, or increased pedal effort. Can Toyota ever get their pedal situation under control? Also noted was that about 40 percent of the problems occur when the vehicles were travelling over 40 mph (~65 Km/h). Some food for thought.
The NHTSA will use this investigation to gauge whether or not a recall will be necessary.
Source:Autoguide