A great value for winter tires The Sunitrac Focus Win1 is an affordable entry-level tire that will get you through 90% of what the Canadian winter forces you to endure.
When shopping for tires, there are a ton of different variables to analyze. Factors to consider include speed ratings, longevity, and most importantly, value. That's where Sunitrac comes in. New to the Canadian market, this Chinese brand of tires is easily tossed by the wayside when cross-shopping the competitive entries from other manufacturers. While their reputation isn't exactly bad on Canadian soil, it's simply drowned out by the stellar long-standing reputations of other companies. We were handed a set of Sunitrac Focus Win1 winter tires (size 225/45R17) to test over a season to see how they stack up.
The car we picked to test these tires on would be very important. It's not only a car that the mainstream buyer would choose, it is one of the cars we rely on to ensure that the day-to-day operations of DoubleClutch.ca run smoothly. The tires were mounted onto the factory 17" wheels on our beloved 2002 Nissan Maxima. Not only is this car driven through incredible amounts of snow on a regular basis, it also occasionally sits for weeks on end at various manufacturers' parking lots as we test the latest and greatest. We affectionately refer to the Maxima as our "leave-behind".
A front-wheel-drive setup coupled to a slightly-modified 3.5L V6 engine and a 6-speed manual transmission, our Maxima is prone to torque steer and a lot of suspension travel. It's also seen over 240,000km – we've tried and tested quite a few different types of tires on it. One thing is consistent though; the Maxima eats front tires. Some say it's because the car is tracked and driven hard, others comment on the reliability of the various tires.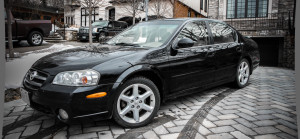 Sunitrac's new Focus Win1 winter tires are an interesting set to add to the mix; their winter rigidity was truly put to the test this winter. The Maxima was put through multiple winter storms including the infamous ice storm just before Christmas. After cleaning the snow off the car, the tires literally barreled the car out of the snow drift it was surrounded with. There was no hesitation whatsoever; the tires never lost grip on what appeared to be a solid sheet of ice.
On one occasion, the car had to be driven across Toronto in the midst of a blizzard; the snowplows had yet to come out and we decided that it was the perfect time to put the set of Focus Win1s to the test. While I've experienced tires (Ahem, the Bridgestone Blizzaks I've loyally purchased for my own vehicles for years) that are truly unstoppable, they cost significantly more. Again, the value aspect of the Sunitracs begins to shine, because it's important to note that if this car had all-season tires on it, I would have been stranded. A good winter tire with its performance in bitter cold temperatures and structural rigidity simply cannot be matched by an all-season tire.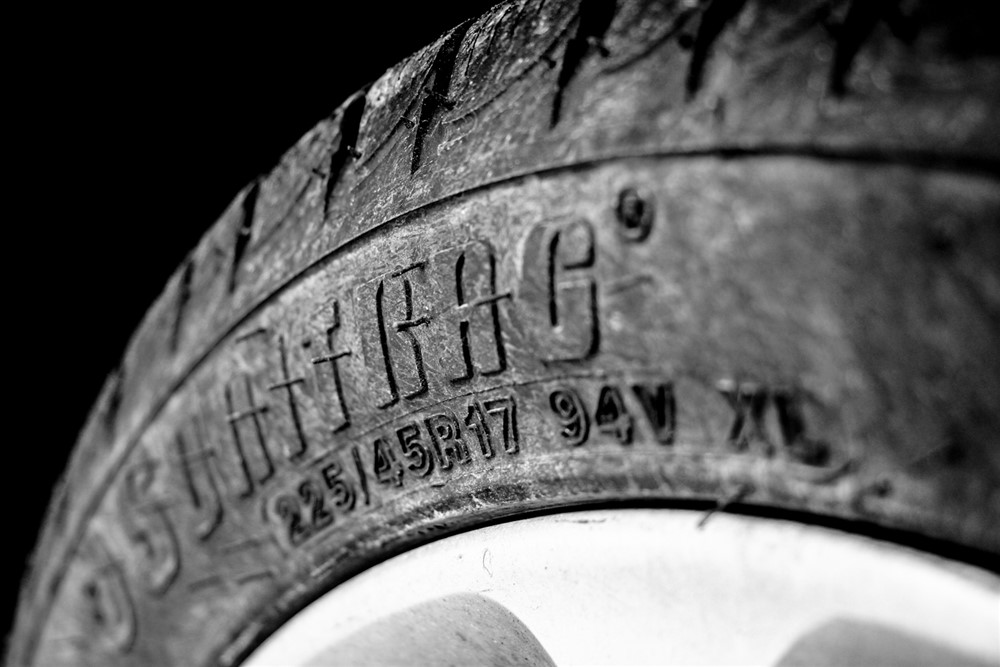 Automotive media outlets as well as mainstream newspapers have been stressing the fact that winter tires are necessary. However, what they have been taking for granted is the average consumer's budget. Typically, a solid set of winter tires from a known brand (and purchased from a car dealership) costs a significant amount of money. I personally remember a family friend spending well over $1300 for a set of winter tires, no rims, for a Toyota Camry. The Sunitrac Focus Win1 is an affordable entry-level tire that will get you through 90% of what the Canadian winter forces you to endure.