Technology lies at the foundation of the Model 3, which comes in at only $35,000!
Tesla has just unveiled the latest "Model" to its lineup. A press conference by Elon Musk began with a mission statement and brief recap of the built up success Tesla had achieved with its previous vehicles. Musk then went on to describe the following key aspects of the model 3.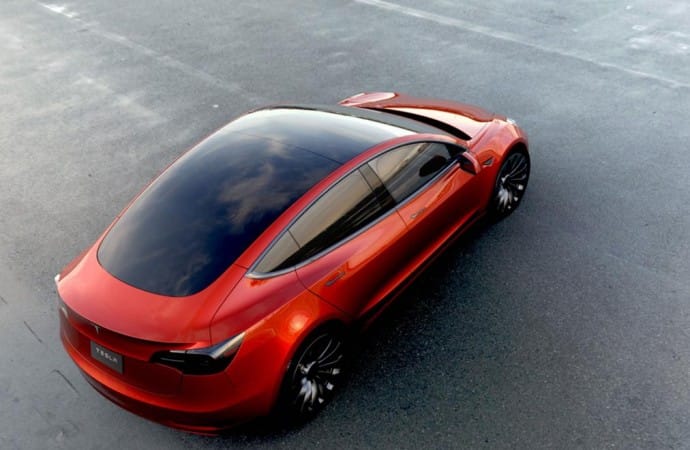 Tesla has always put an emphasis on safety. With the Model S receiving a number of accolades for safety, in part due to the added rigidity by the batteries and improved crumple zone, it is without a doubt that the Model 3 will follow. Tesla finds safety paramount and will adapt similar safety features from its Model S into the Model 3 to make it an overall 5 star performer, meaning that Tesla aims to make the Model 3 a 5 star performer, not only in safety, but in every category.
Performance is claimed to launch the Model 3, 0 – 60 mph in less than 6 seconds, with versions of the model 3 "that will go much faster". An EPA rating of 250 miles can be expected from the lithium-ion batteries in the 3. Tesla claims these values are minimum and they hope to exceed them.
Technology lies at the foundation of the Model 3. It is said to come standard with autopilot hardware in every Model 3. This makes Tesla one of the first to lead the industry's first large step into fully autonomous cars. A large issue with electric cars is the fact that the driver is very limited as to where they can go and if they have enough "range" left. Tesla is constantly making improvements with a desire to improve accessibility by integrating "Supercharging" in every Model 3. It aims to give consumers more freedom to go wherever they want and restore piece-of-mind with 3600, and growing, Supercharging stations world-wide.
The issue with many small cars is that they have limited passenger space which makes fitting 5 adults in a compact car a very tight ordeal. The Model 3 has the ability to address this issue largely due to the fact that there is no combustion engine in the front. This gives engineers the ability to move the firwall a few inches forward and give more cabin space and legroom. Additionally, the Model 3 comes with "more interior room than any combustion engine car".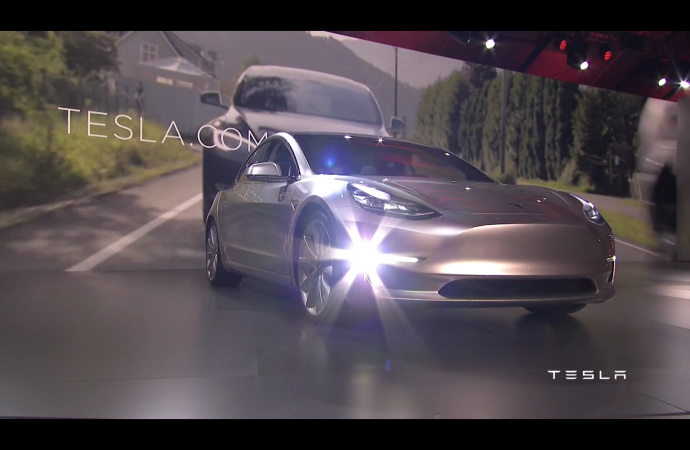 The design of the Model 3, like most of the cars in Tesla's vehicle line-up, is modern and progressive. It takes a whole new, streamline approach to design and serves more than just being eye-candy. The design of the body is noticeably Tesla and most likely achieves a very small drag coefficient to help with efficiency.
Production will take place at Tesla's new "gigafactory" with deliveries starting to take place next year in 2017 and a starting price of $35,000.