With rear-wheel drive, a twin turbo V6 and a sleek design, the Kia Stinger is aiming to take on its German counterparts.
The 2018 Kia Stinger is a hot new performance sedan ready to take on the "sportback" offerings by European manufacturers. To be exact, the Stinger is a fastback sedan with seating capacity for five. It features bold styling, strong performance figures and a persona never before seen in any Kia.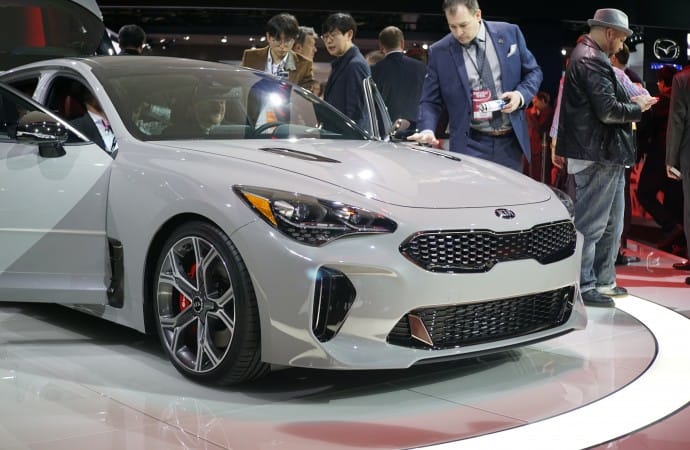 The most notable feature of the Stinger is how it differentiates itself through its design. This does not look like any ordinary Kia. With sleek, strong flowing lines and an aggressive stance, the Stinger establishes itself as Kia's top dog. Other exterior styling cues include a long hood with a short overhang and an extended wheelbase increases cabin room. Functional elements include the front air dams, wheel arch grilles, smooth underbody, and integrated rear diffuser all increasing the aerodynamic efficiency of the body.  Around back, oval exhaust pipes add to the aggressiveness of the styling.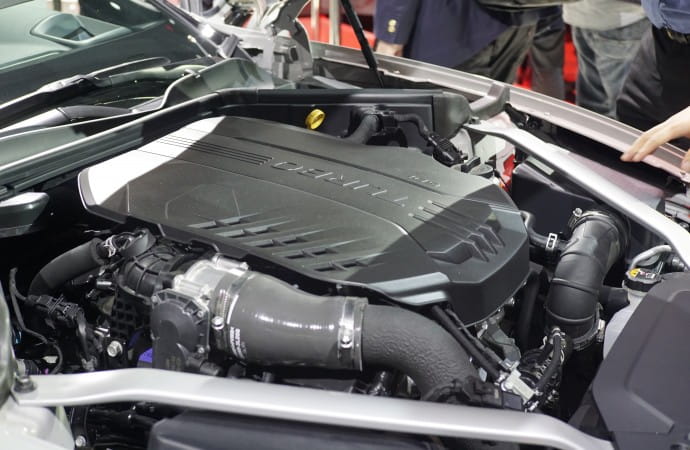 Under the hood, this Kia packs either a 255HP Turbo 4 Cylinder or a more thrilling, 365 HP Twin Turbo V6. Each power plant will be paired to a rear-wheel drive platform to provide the highest level of driving enjoyment or an all-wheel drive one for practicality. As found in the K900, an 8-speed automatic transmission will be paired to ensure shifts are precise and fuel efficiency is maximized. Depending on engine choice, 18 inch or 19 inch wheels will come standard as well as vented Brembo brakes.
The interior looks simple, but features an array of luxurious amenities.  The center console is intuitively split into an infotainment control stack, positioned below a large color touchscreen, with climate and ventilation controls beneath.  A color display screen within the gauges relays performance data such as cornering G-forces, lap times and engine-oil temperature, along with other basic information. The long wheelbase provides generous legroom for all occupants. The Stinger also comes loaded with Kia's latest safety and driver assistance technology with similar features such as other competitors. A notable feature, however, includes Driver Attention Alert which combats distracted and drowsy driving.