The 2017 Audi A5/S5 is "revolutionary", but that isn't always a good thing.
Audi released its original two-door luxury, sports-coupe, the A5, back in 2007 as a way to diversify its model line-up and stand out from the competition. It made a bold entry with a pleasing shape and strong architecture, shared with the A4. A mid-cycle facelift introduced a more appealing and aggressive fascia with sharper headlights and new performance options. For the second generation of the A5/S5, Audi has taken a big leap in terms of design and performance.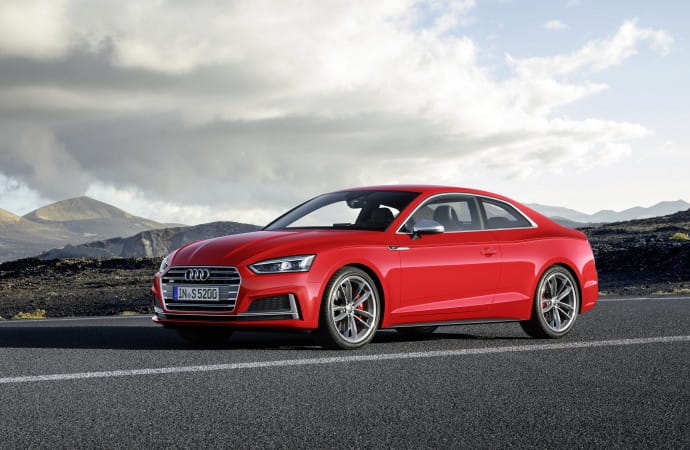 The design of the all-new Audi A5/S5 is highly controversial for many enthusiasts. Where the last generation found a majority of its success in (the design), Audi's latest rendition of the luxury, sports-coupe may fall short. The new design may be progressive, modern, sporty or elegant to some, but it surely lacks the flare of the first generations facelift. It is revolutionary, but that is not always a good thing when it comes to sales. Key elements to digest include the redesigned fascia with a long, scultped hood, a flatter and wider Singleframe grille, and redesigned headlights. The wheelbase is longer but the body has a similar flow with lines like its predecessor. Around back, the coupe maintains similar styling to the 2017 A4, with LED tail lights and dynamic turn signals being the center of attention.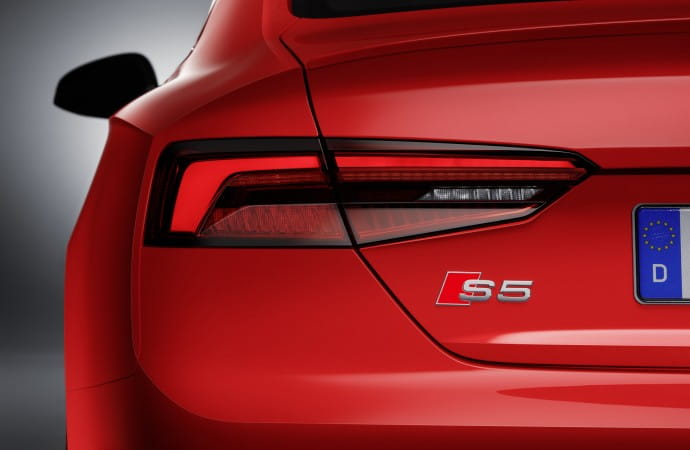 Audi will offer 5 engine options in Germany and the rest of Europe with 3 TDI and 2 TFSI engines. North America will likely receive the the 2 TFSI platforms, with a possible TDI squeezed in. Audi states that the new engine options will increase performance by 17 percent while reduce fuel consumption by up to 22 percent. The S5 becomes a lot more interesting. While it maintains a V6 platform, its choice of forced induction is now from a turbocharger as opposed to a supercharger. This helps the S5 achieve 21 HP more than the last generation V6, overall producing 354 HP and launching the vehicle to 100km/h in 4.7 seconds, with a claimed fuel economy of 7.3L/100km. These advancements are largely due to refined aerodynamics (0.25 drag coefficient) and a lighter body which saves 60kg of weight.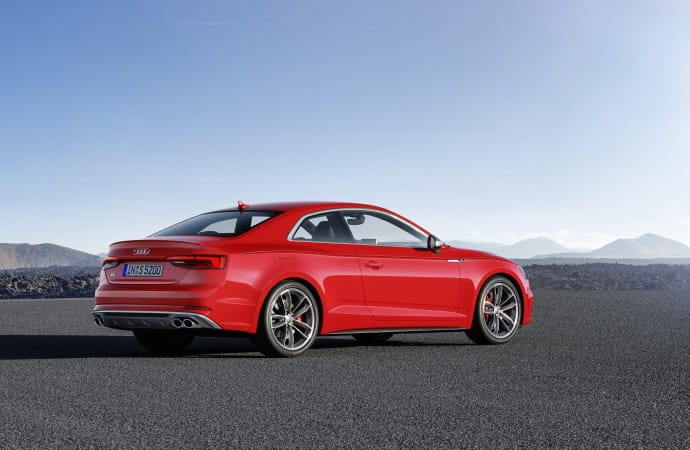 Two transmission options include a 6 speed manual or the 7 speed S Tronic which can be paired to Front Wheel Drive or Quattro. A feature to take note of is Quattro with "ultra technology" which helps save fuel by decoupling the front from the rear wheels. Audi's sport differential will also be an available option for the S5. Audi's electromechanical steering will help relay feedback from the road based on speed and driving characteristics. Dynamic steering which will provide a more performance-oriented feedback is also an option.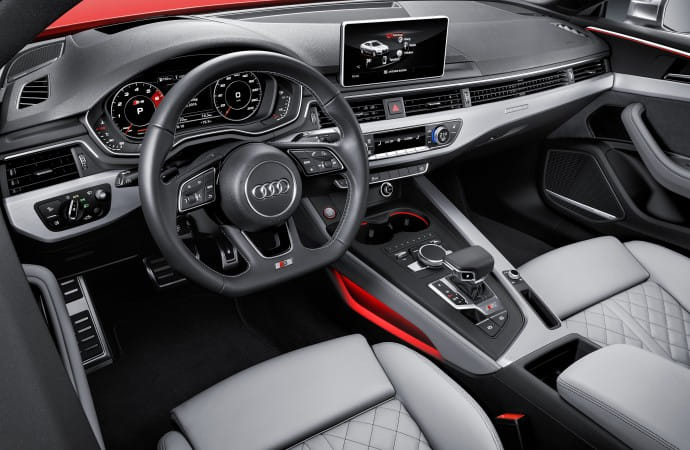 Inside, the Audi A5/S5 will experience all benefits from a longer wheelbase whilst maintaining the highest standard of build quality. It will receive the same array of updated gadgets found in the 2017 A4 as well, including the optional Audi Virtual Cockpit with an updated 8.3″ center console MMI system.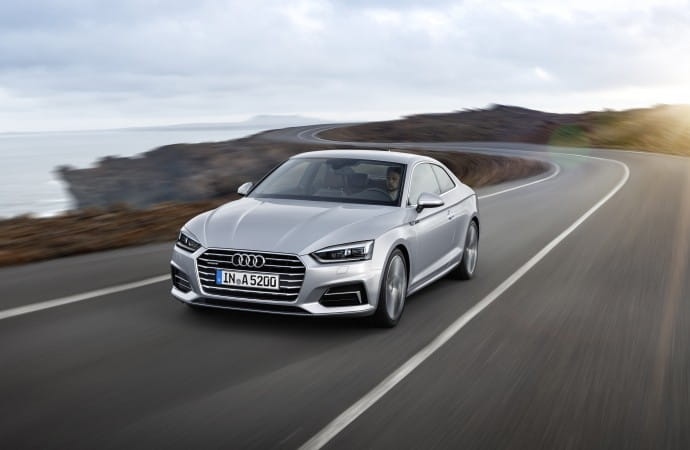 Driver assistance systems also get an upgrade with new features including predictive efficiency assist to help save fuel, Audi active lane assist, park assist, cross traffic assist rear, exit warning, collision avoidance assist and turn assist as well as the Audi pre sense systems with camera-based traffic sign recognition. This generation also comes packed with more standard features and customization options which will vary by market.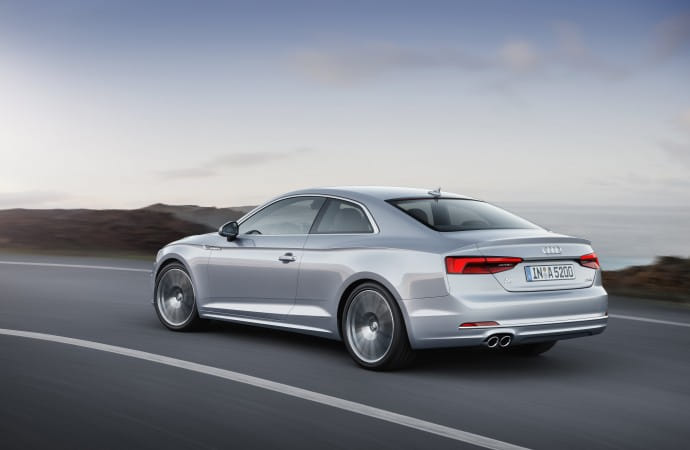 The 2017 vehicles will arrive in fall of 2016 with the sales figures acting as a concrete measure of success/popularity for the latest generation of the Audi A5/S5.