You're a new parent, but your car isn't. The top 10 cars for those who have a new addition to the family.
Having a new member of the family on the way, or having one that has already made his or her arrival can be a daunting situation if you do not have a vehicle that will fit your needs. Here we have some of the best cars for those who plan to fit the bill of being a new parent.
10) BMW E39 M5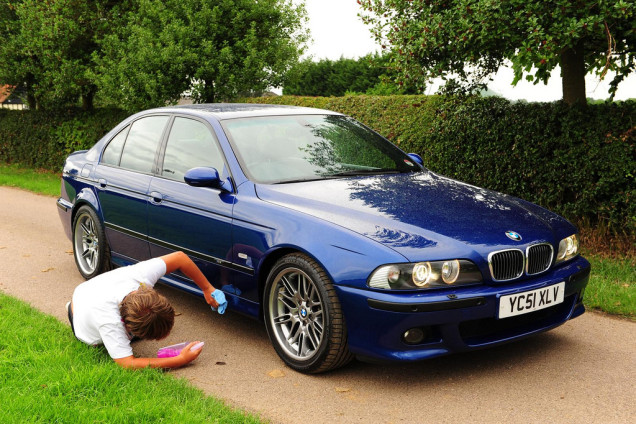 The E39 M5 is a beast that will get your family where it needs to go very quickly when you need to, plus you can tell the wife it's a practical sedan with a large trunk, and built in window-shades for the kids in the back.
9) Jeep Wrangler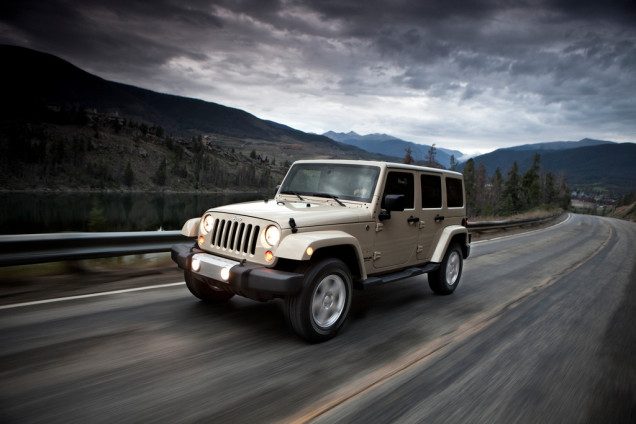 It looks just like a toy car, but can go much further, adventures are guaranteed. With adequate space for everyone in the family and your stuff, the Jeep Wrangler is ideal for the growing family who still likes to go off-roading on the weekends. Another plus: your kids will love you for owning a Jeep because let's face it, they're just damn cool—and the doors come off!
8) Honda Element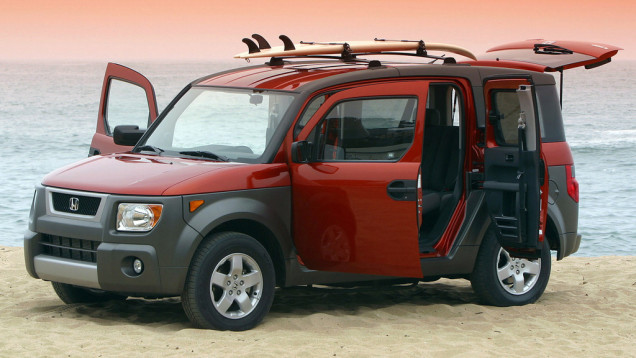 Suicide doors, plastic covers and an interior you could clean with a quick spray of a power washer. The Element is the ideal choice for large families with messy eaters.
7) Mitsubish EVO IX (9)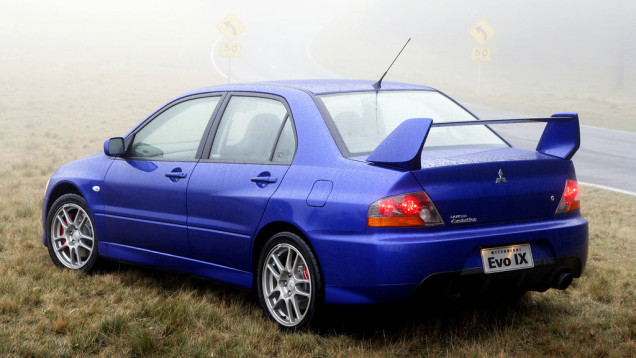 It's a four-wheel drive sedan with a useable trunk and an interior you do not need to worry about. It does not have to be used as a rally car all the time, but it's great knowing you can use it as one when you want it to be. On another note: If your child can sleep in an EVO, they can sleep ANYWHERE.
6) Toyota Sienna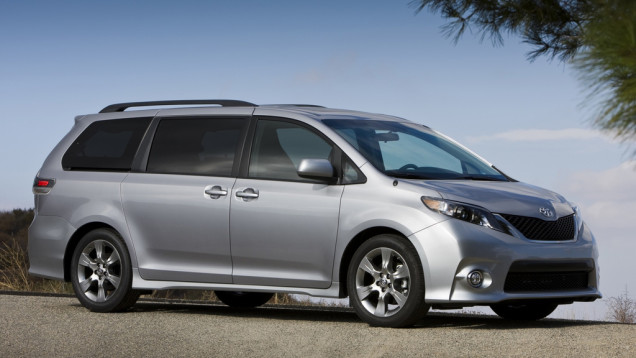 It will work as a family car. The challenge is finding a way to make it cool. With adequate build quality and roominess, you still have something that's relatively 'sporty' looking. For new parents, the Sienna excels at not being flashy or fast, because that is not what it's all about. It's about having a comfortable ride and not having to worry about trunk space or fuel economy.
5) Buick Roadmaster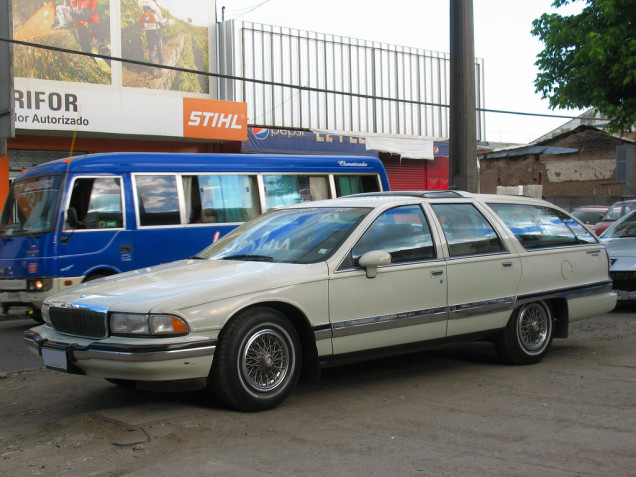 It costs next to nothing, has plenty of room and you can give your kids the experience of the rearward-facing third row seats, providing timeless amounts of distractions that will keep them occupied during lengthy road trips.
4) Scion xB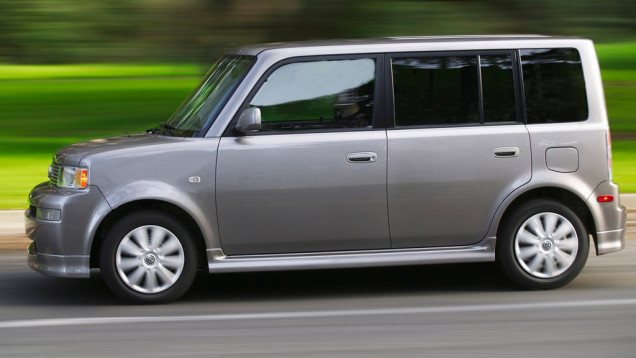 It's a cube on wheels that's still funky. Ridiculously reliable, great gas mileage, bumped with tons of room. It isn't a total non-looker so the parent's won't feel bad. Plus it will last until the kid's 16 and then they can use it.
3) BMW 3 Series Wagon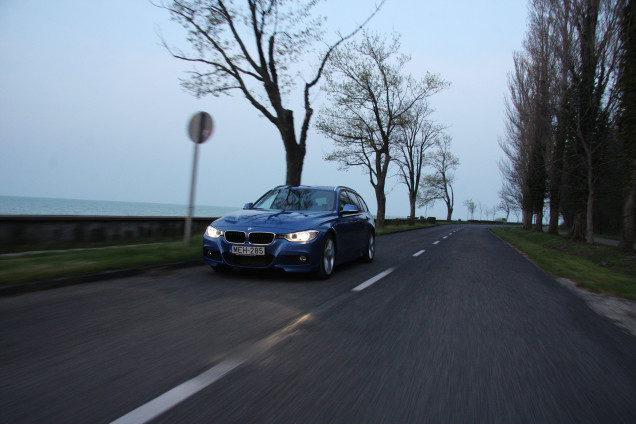 Get it with the leather, that's easy to clean. Having kids shouldn't mean you can't have nice things anymore. Easily the best choice for those still wanting comfort without giving up looks or roominess.
2) Mazda 5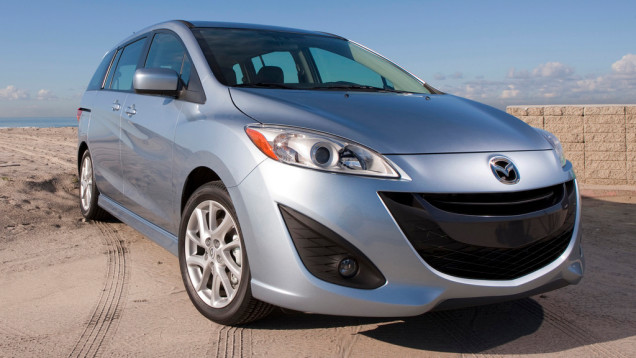 A minivan with the biggest smile you will ever see. But it will keep you smiling along with it. Sliding doors for ease of car seats and stuff in and out, small and sporty, good one gas so you can spend the savings on baby food and diapers. Plus no one calls it a mini-van, so you avoid that stigma.
1) Volvo V60 R-Design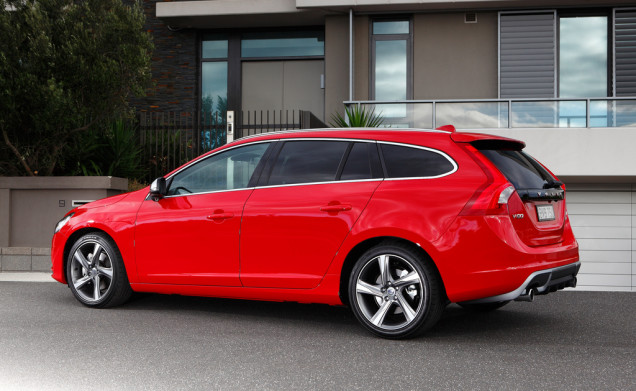 Before the French invented minivans, humanity had these Volvo wagons, and we all grew up just fine. These new ones are also pretty fast. Hands down the best choice for new parents interested in keeping all the plus' of owning a family-oriented vehicle.
Source: Jalopnik