Teen gets sentenced to life in prison after stealing car and attempted murder.
If you plan on stealing a car, you may want to rethink that decision. If it is a Lamborghini, and belongs to a popular chef, you could get sentenced to life in prison. 19-year-old Max Wade made off with Guy Fieri's Lamborghini and now has to spend the better part of his life in jail, not just for stealing the car, but the attempted murder charge for a drive by shooting didn't help him any.Wade allegedly stole the car to impress a girl, and later on while on his motorcycle, shot at her and another male when he saw them together and became jealous.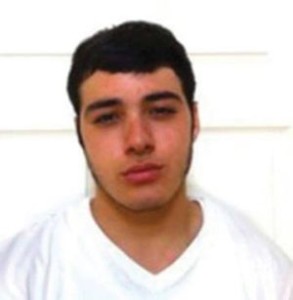 Fieri's missing Gallardo Spyder was recovered from a storage container that also held a motorcycle that, then 17-year-old, Wade drove. Wade originally stole the car from a dealership in San Francisco in 2011. Wade was charged as an adult for the crimes, even though he was a minor when he committed them. He could be eligible for parole in later years, but there has been no specified date. That goes to show, no matter how much you love a car, if it isn't yours – you could be helping yourself by leaving it be!
Source: Autoblog