Diehard Acura fans will remember cars like the TL Type-S.
NEW YORK, NEW YORK – A lot more than just a mid-cycle refresh, the new 2018 Acura TLX performance luxury sedan has just debuted at the New York International Auto Show. The biggest news here is the introduction of the A-Spec package, which adds sporty body kitting, stylish 19" alloy wheels, and of course, the new fascia that carries forth throughout the TLX lineup.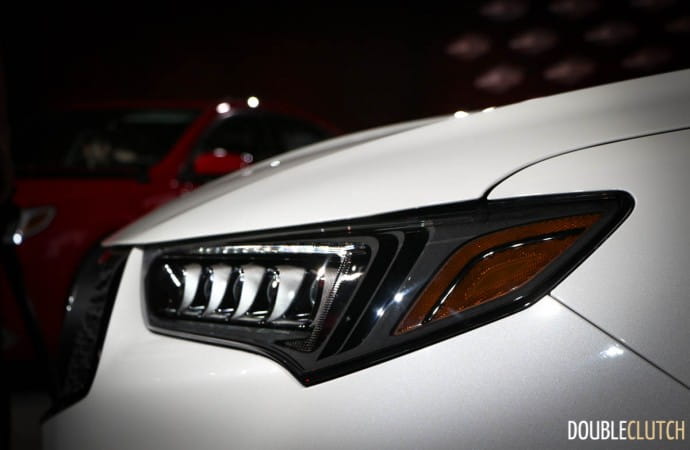 The refreshed TLX reflects the front-end treatment that we saw on the 2017 MDX (reviewed here), what Acura calls their Precision Crafted Performance design. Looks are purely subjective, but the LED headlights, taillights, and overall profile appear far more grown-up and mature than the outgoing model. The TLX now looks ready to play ball with the likes of the new Audi A4 (reviewed here) and BMW 3-series, the kings of the compact luxury segment.
Not just a cosmetic package, TLX models equipped with the A-Spec kit tweaks the suspension for stiffened dampers and an electrically assisted power steering system that has been tuned to be sportier and more responsive. This package is available on both four and six-cylinder models, but V6 models get a larger rear sway bar as well as firmer springs. It must be noted that no actual power upgrades are included, here.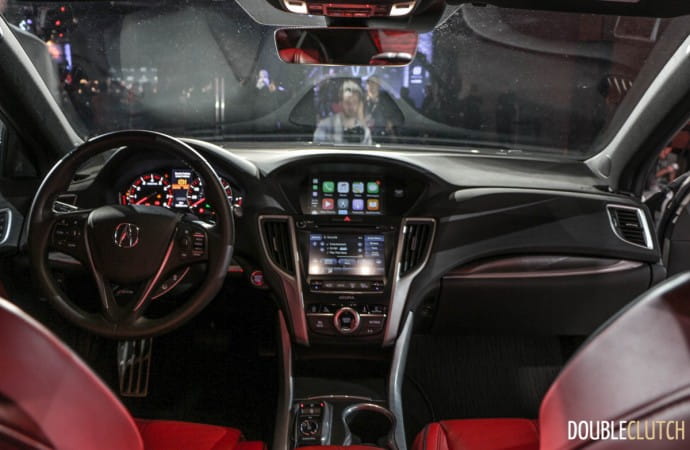 The 2018 TLX is available with the 2.4L i-VTEC inline four-cylinder mated to a dual-clutch automatic, or the 3.5L V6 boasting nearly 300 horsepower. The V6 front-drive version has been axed, and the more powerful model is available with Acura's signature Super-Handling-All-Wheel-Drive (SH-AWD). New wheel designs with tire sizes up to a 245-width means grip will be reinforced ever so slightly. We've driven TLX models with both engines, and found them to be extremely competitive in the fun-to-drive department.
Interior updates to the new car include significant technology upgrades, which the outgoing TLX (reviewed here) was in dire need of. Connectivity including Apple CarPlay and Android Auto is standard, including AcuraWatch tech. For those not in the know, AcuraWatch is the premium equivalent of Honda Sensing tech, providing driver assist gadgets including but not limited to adaptive cruise control, forward collision warning, autonomous braking, and much more.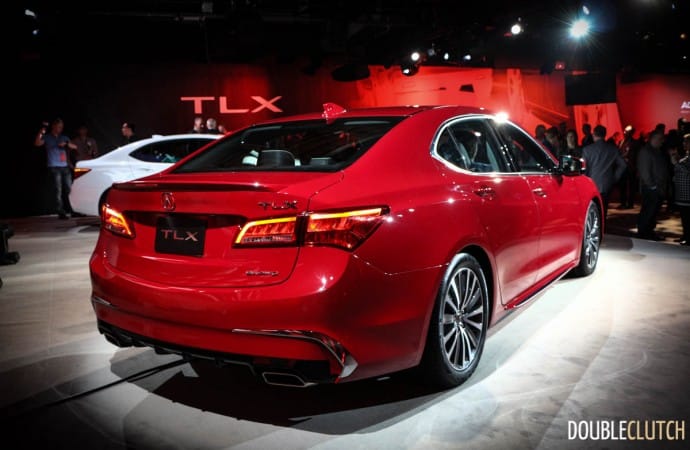 A-Spec models also get a meatier steering wheel that feels great in your hand, a unique instrument gauge cluster, and some trim strategically placed throughout the car that's brushed aluminum. The seats are also more aggressive than standard variants of the TLX, and can be had in black or a racy red. The infotainment has been improved with a more enhanced 7" touchscreen that's far more responsive and faster, too. Overall, this interior should be a very nice place to spend time.
Diehard Acura fans will remember cars like the TL Type-S. No, not the 3.2TL – the 2004-2008 model that has aged beautifully and is widely accepted as a very pretty car. It also drove well, and could be had with a six-speed manual transmission. Acura has been accused of forgetting their roots and dedication to passion over the past decade or so. Perhaps it's the focus towards new technology, driver assist systems, and optimizing fuel economy that has steered many automakers away from what the enthusiast wants. The 2018 TLX is a step in the right direction for Acura, and it's a car we can't wait to spend more time with to evaluate closely. This car is expected to be in Canadian showrooms sometime this coming summer.
Revealed: 2018 Acura TLX