A combination of semi-autonomous defensive driving systems that aid in overall safety.
MISSISSAUGA, ON – Toyota invited us to a special presentation featuring some of the new technology they are implementing into their new vehicles, focusing on arguably the most important factor of any car – safety. These days it's literally unheard of for emergency departments to go a day without some kind of traffic collision, whether it be a minor fender-bump or something drastically worse.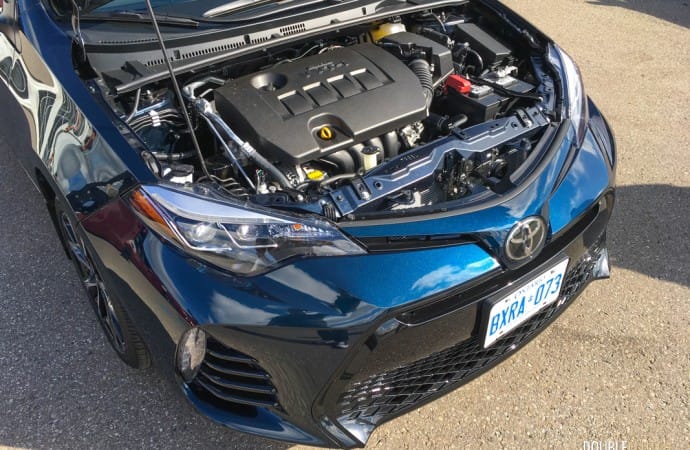 We all want to be safe when we're on the road, even more so we want the people we love to be safe. Toyota Safety Sense grasps that understanding and offers a multitude of systems that enhance the defensive driving experience. Note the wording in that last sentence… "enhance defensive driving" …it is important to understand that these systems do not replace the driver, nor will they, as control of the vehicle relies on human input. These safety measures are put in place to aid in driver awareness as well as collision prevention.
The day started off with an informative presentation by Dave Nichols, National Manager, External Affairs of Toyota Canada. He starts off by pointing out some quick numbers based off a Traffic Injury Research Foundation Study on automated safety. As it turns out, 40% of individuals included in the study were apprehensive about relying on these kinds of advanced safety systems, whereas 20% find that they need more information before coming to a conclusion. Here's where it becomes a little frightening… the other remaining 40% believe that these systems can support fully autonomous driving without driver interaction. As Dave puts it – "Education and awareness is needed.".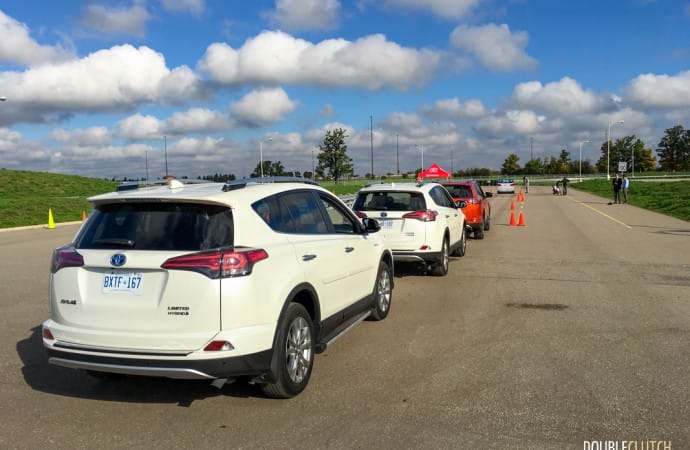 So what exactly is Toyota Safety Sense (TSS)? This is a combination of semi-autonomous defensive driving systems that aid in the overall safety of the vehicle's occupants. Included in this package is the Pre-Collision System (PCS), Lane Departure Alert (LDA), Automatic High Beams (AHB), and Dynamic Radar Cruise Control (DRCC). Essentially these systems mitigate forward collisions, they help the drivers stay in their respective lanes, and improve night-time driving safety. We cannot stress enough that these are not fully autonomous driving systems, they require the drivers complete and undivided attention when the vehicle is in motion.
To take us into more detail on how these systems work, we spoke with Terrance Chu of Toyota University. Did you know that accident rates have actually gone up since 2013? A study conducted in 2015 shows that these rates have gone up 7.3%, with rear-end impacts being most prominent at over 25% of the total recorded incidents. TSS focuses on the three most common causes of collisions; Collision Avoidance, Lane Deviation Prevention, and Night Visibility.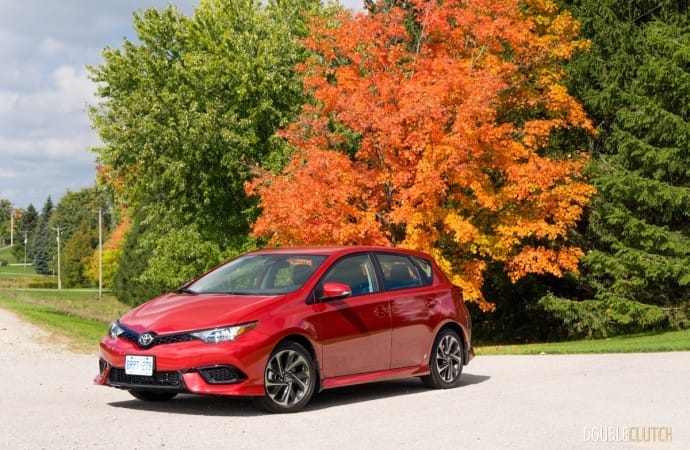 We should note that there are two TSS systems currently in existence; TSS-C (detects cars) and TSS-P (detects cars and pedestrians). Both systems include the same basic technologies of PCS, LDA, and AHB – however TSS-P includes exclusive components otherwise not available on TSS-C. For instance, the Lane Departure Assist on TSS-P comes with a Steering Assist function (*Electric Power Steering models only) that briefly directs the car back into its driving lane. Also included, is the advanced Pre-Collision System with Pedestrian Detection, which searches for human figures in-front of the car. Dynamic Radar Cruise control is also Included with TSS-P, whereas this feature is not included in TSS-C.
As with most pieces of technology, there are limitations. The automated low/high switching of AHB has requires the vehicle to be moving at a minimum speed of 35 km/h, though it does not have an upper limit. The LDA system requires the vehicles to be moving even faster, with a minimum functionality speed of 50km/h, and it also does not have an upper speed limit.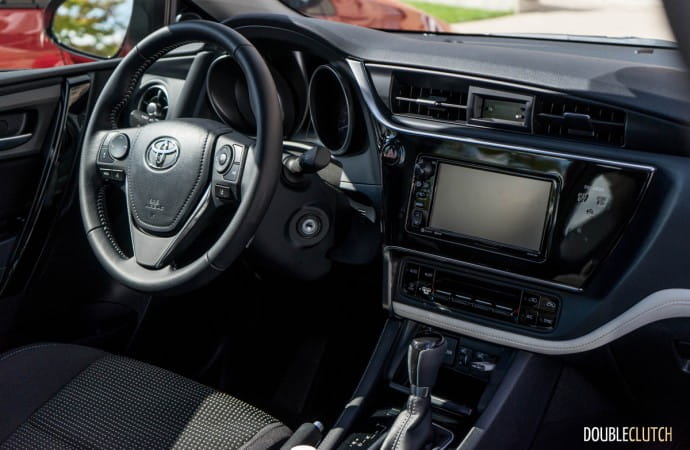 The TSS-C Pre-Collision System works in three stages. Stage one is the Pre-Collision Warning; a number of audio and visual warnings on dashboard cluster will be triggered; the vehicle must be going at least 15km/h and no more than 140km/h. Stage two is the Pre-Collision Brake Assist; at this point the vehicle must be travelling at a minimum of 30km/h and a maximum speed of 80km/h. The third and final stage is the Automated Emergency Braking. This brings the vehicle to an immediate stop if it senses a front-end collision is imminent. A minimum speed of 10km/h is required with a maximum operating speed of 80km/h. TSS-C may reduce the vehicles speed by up to 30km/h for potential collisions with another vehicle.
TSS-P on the other hand operates with the same three-stage structure, with similar minimum speeds for all three of the stages, with the greatest difference being an increased maximum operating speed of 180km/h across all three stages. When it comes to the pedestrian detection, the Pre-Collision Warning and Automated Emergency Braking require a minimum speed of 10km/h, but the Pre-Collision Brake Assist requires a minimum speed of 30km/h. All three stages for the Pedestrian detection have a maximum functionality speed of 80km/h. The TSS-P may reduce the vehicles speed by 40km/h for potential collisions with a vehicle, or by 30km/h for potential collisions with a pedestrian.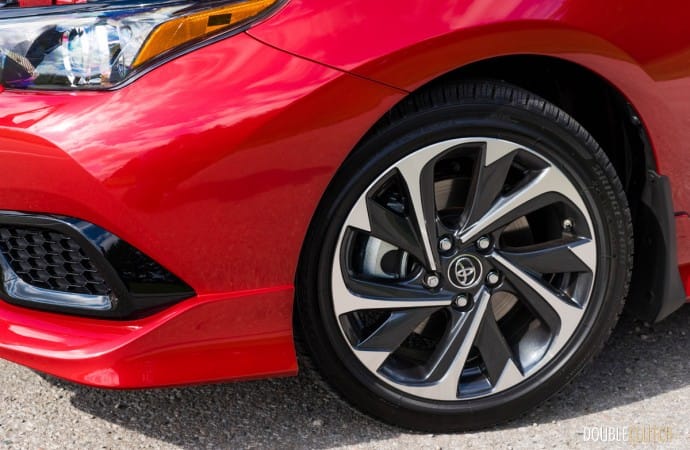 We were invited to the testing grounds to give these systems a quick run on a closed course. I will admit, at first I was a little skeptical when the instructor advised me to let off the gas, and to not interact with the brake pedal whatsoever, until after the vehicle came to a complete stop on its own. To my bewilderment, the car came to a complete emergency stop just a few feet behind the simulated vehicle. Granted, this was a controlled environment; I'd be weary to test the systems in a real-world environment. But that's exactly what these systems are – safety nets for [hopefully] rare situations in which they are needed. Drivers shouldn't be utilizing these systems on a daily basis, and if they are, perhaps there's a bigger issue at hand.
I think it's a fantastic initiative that Toyota is implementing these kind of safety technologies into their vehicle lineup as standard features. They will certainly help with the prevention of unnecessary collisions down the road, but it is very important that drivers do not become dependent on systems like these to keep them safe. Proper training, concentration and experience will help keep all of us safe out there… tech like this is not meant to replace the driver, it was created with the intention of enhancing the driver.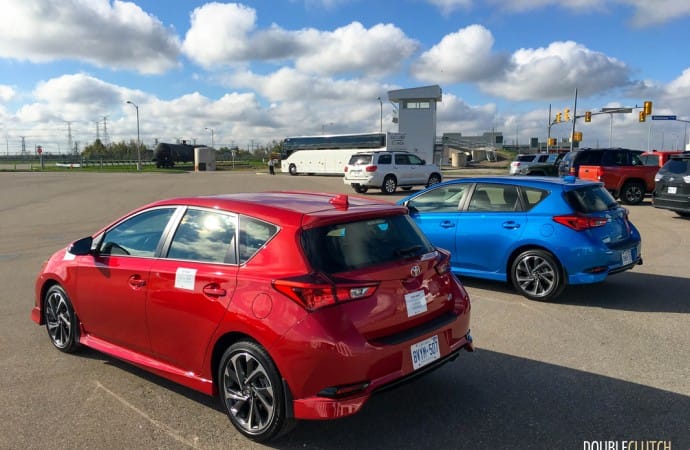 Toyota will begin to include the Lexus Safety System+ and Toyota Safety Sense packages on almost every new vehicle by the end of 2017. As of September 2016 TSS packages and LSS+ systems will come standard on the following 2017 Toyota and Lexus models. TSS-P will be available on Corolla, Avalon, RAV4/Hybrid, and Prius. TSS-C on Corolla iM and Yaris Hatchback, and LSS+ on RX, ES, GS, LX, and IS models.
Preview: Toyota Safety Sense Gallery
See Also: