The 2017 Porsche Macan GTS is both stylish and innovative.
The 2017 Porsche Macan takes practicality and performance to a whole new level. The GTS, in the Macan's model hierarchy, comes after the Macan S, but below the Turbo. Despite this, the GTS still provides a great power advantage over the generic Macan S and embodies more sporty driving characteristics than the Turbo.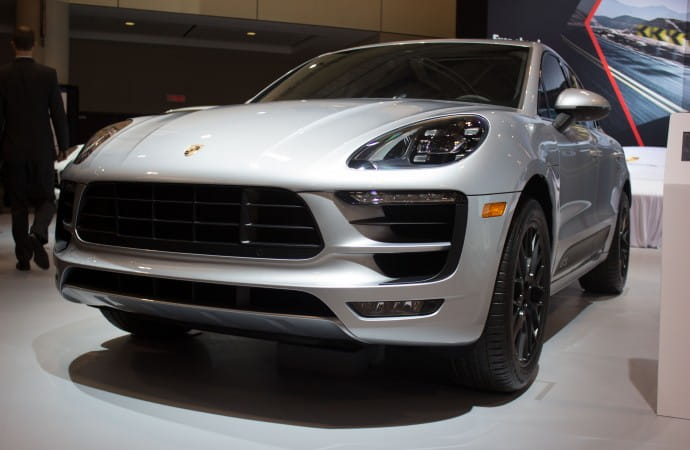 The GTS pushes 360HP and 369lb.-ft. of Torque out of the same twin-turbo V6 engine found in the Macan S. These figures come in 40HP less than the Turbo, however, 0-100km/h times are not far off. The quick shifting 7 Speed PDK, paired with all-wheel drive, brings the GTS to 100km/h in (claimed by Porsche) 5.2seconds.  This number can be shaved down by 0.2 seconds by adding on the optional Sport Chrono package. Top speed of the GTS is 256km/h, around 10km/h lower than the Turbo.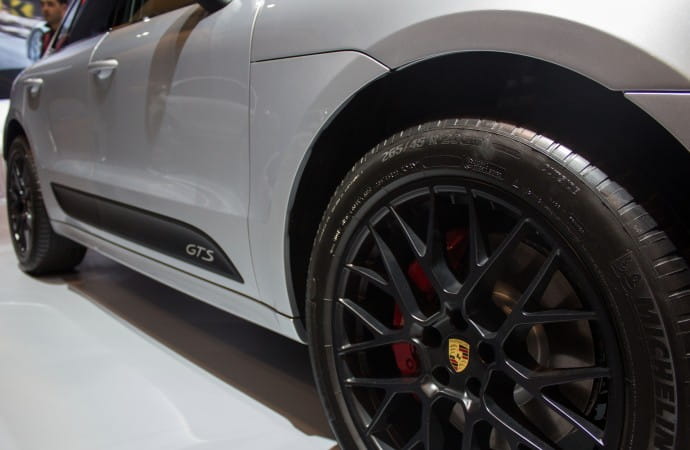 In terms of handling, the GTS uses a sportier version of Porsche's Active Suspension Management (PASM) chassis which lowers the vehicle by 40mm  and torque vectoring (TVM) to create race car like handling dynamics. Bringing the GTS to a stop are large 360mm front rotors, coupled with 330mm rear rotors.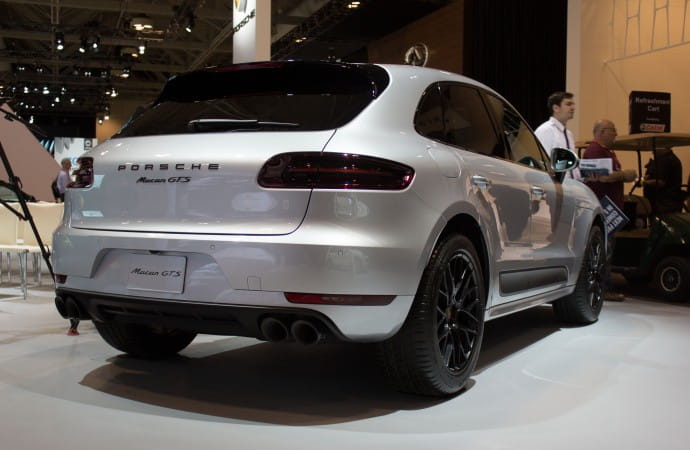 The exterior carries on the basic design elements of the original Macan, however, key things distinguishing the GTS are black exterior accents including window trim finished in high gloss black, a matte finish on the lower body and the Porsche Macan GTS designation on the rear hatch and side blades. 20″ RS Spyder Design wheels comes standard and are finished in Satin Black.  The Macan GTS will come optional with LED headlight that feature Porsche's daytime running lights, and cornering light function. Interior design remains consistent with the two other models, besides the Alcantara GTS sport seats.
The Macan GTS is set to go on sale in March 2016!