Singer Vehicle Designs turns 1990s Porsches into swanky, whimsical whips.
Pfaff Automotive Partners has recently announced the addition of another automotive enthusiast brand, Singer Vehicle Design, becoming the Canadian representative for the Porsche restoration specialist.
"Our company's heritage is based on utilizing the ultimate in automotive design, engineering and industry standards to meet and exceed the vision of our fine clientele," said Rob Dickinson, creator and founder of Singer, in a press release. "We're looking forward to partnering with Pfaff Automotive to extend our passion throughout the Canadian market and share our love for the 911 with their own clientele."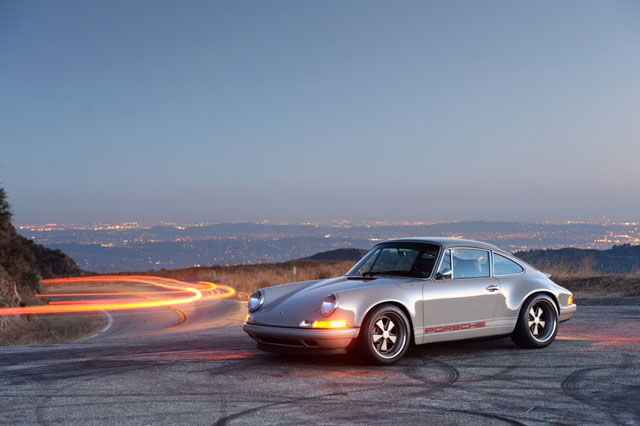 Founded in 2009, Singer's philosophy includes blending tradition with modernity to re-create one-of-a-kind masterpieces. Its vision involves taking a customer's existing 964 model Porsche 911 (from 1990-1994) in order to restore and modify it to update the vehicle's aesthetic, performance and optimize its strength whilst preserving that feel of the original.
Once the customer volunteers their car, the restoration begins by repatriating the 911 chassis of the early 1990's with Ferdinand "Butzi" Porsche coachwork from 1964. The entire restoration process takes over 4,000 hours to complete.
Pfaff Automotive Partners was founded in 1964 and is one of the largest dealer groups in the Canadian automotive market. They offer brands such as Volkswagen, Audi, BMW, Porsche, McLaren, Pagani, and Toyota/Scion.