You could own Paul Walker's carDrive around fast and furious style
Other than materials and technology, what makes a car worth the number on the price tag?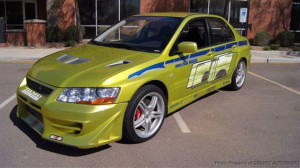 When a person sees celebrities drive cars in movies, viewers often think to themselves about how much they'd love to drive – or possibly even own  – a car like that.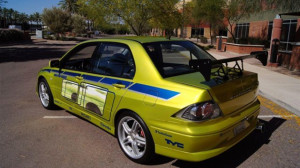 If a diehard car junkie loves a certain vehicle, and they have the fitting funds, they might just pay about anything for the car – especially if a celebrity drove it.
Barrett-Jackson is having an auction with well-known celebrities automobiles and some that were even in movies too!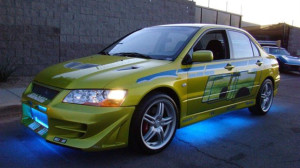 The late Paul Walker's Mitsubishi Evolution VII from 2 Fast 2 Furious will be one of the featured cars. Barrett-Jackson had it in 2011 when it was sold for $24, 200. After Walker's death, with him being a main character in the Fast and Furious films, leaves the question to be answered – how much could it sell for and what is it really worth?
Check out the video below of Walker driving the Evo in 2 Fast 2 Furious!
Source: Road and Track