Ohio Biker Buried Perched Atop MotorcycleBilly Standley of Ohio was buried placed inside his casket perched on his favourite '67 Harley motorcycle as per his wishes.
After passing away, Billy Standley, a die hard Ohio biker was mounted on his favourite 1967 Harley inside a Plexiglass casket. Described to be "gurff, but his heart was as big as all outdoors," Standley was much loved by his family. So much so, that they were more than willing to go out of their way to cater to his final wishes. Billy Standley had wished for such a burial for as long as his family could remember and for the last 18 years had been working towards the same. He'd prepared for such an unorthodox burial by purchasing three extra burial plots at the Fairview Cemetery in Mutual, Ohio, located next to his wife, Lorna. Standley was perched up on his beloved 1967 Harley Davidson Electra Glide and placed in a massive 9 foot by 11 foot container lined with plexiglass on the sides. Along with this, Standley's body was secured to the bike via a metal brace.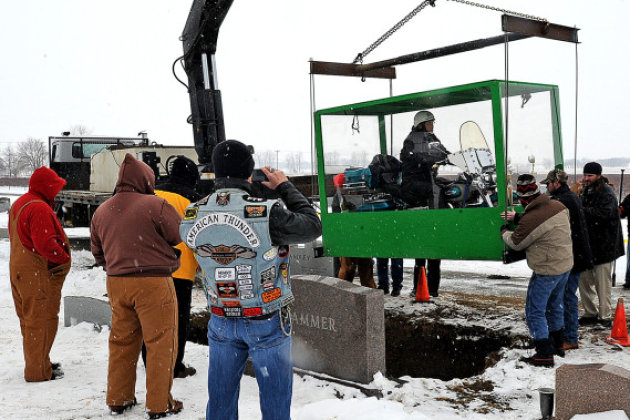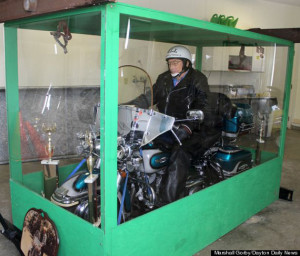 Along with that, Standley had done all the preparations for everything to be in order for his grand burial by working with the owners of one local; Vernon Funeral Homes. A year before his passing at age 82 last Sunday, Standley had developed deep Alzheimer's but still relentlessly worked towards making his dream come true. Some may call this bizarre or absurd, however, from Billy Standley's fellow petrol heads here at Double Clutch, we commend this man's passion.
Source: Autoblog.com