Nissan's Answer to the BRZRWD, Turbo, and hopefully a 6 speed manual!
Last week, among the many concept reveals from different manufacturers at the Detroit Autoshow, Nissan let loose two concepts, the IDx FreeFlow and the IDx Nismo. Recently, Executive Vice President Andy Palmer told media that of the two concepts, one of them will go into production. While the company hasn't confirmed which one, we certainly hope that the latter of the two will be the choice.
With the Toyobaru BRZ/FR-S receiving rave reviews and selling like hot cakes, Nissan has realized they need an answer to the small, lightweight, RWD automotive segment. Their result? a throwback to the classic Datson 510 from days of past. If a Toyobaru fighter is what they want (and really something they need, with the market shifting towards small light weight options for enthusiasts), then Nissan will probably be producing the IDx Nismo concept which likely will be powered by a 1.6 litre turbo four mated to a CVT. However, Andy Palmer has stated that the company is considering a 6 speed manual or at least a transmission with paddle shifters as an option as well.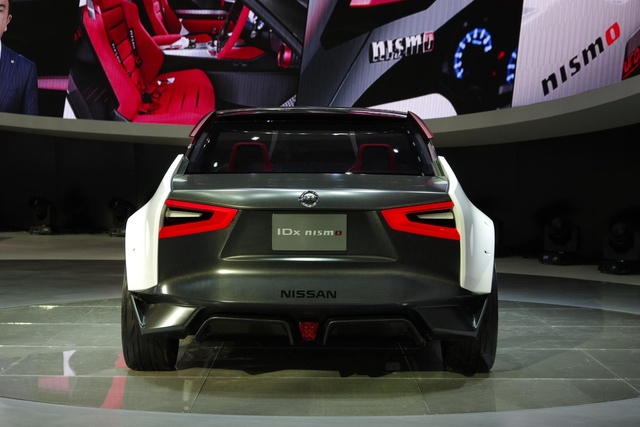 Source: Jalopnik