This is the refresh the Maxima needsFix the front end and make it happen Nissan!
The North American International Autoshow began today in Detroit and manufacturers have been unveiling concepts and new models aplenty. For 2014, Nissan launched their Sports Sedan Concept. Despite the exceptionally clear (and somewhat boring) moniker, the Sports Sedan Concept might inspire future models of the Nissan Maxima. A car that's been in dire need of an exciting makeover.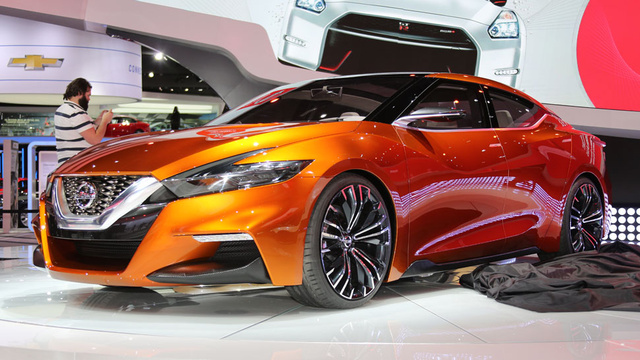 The Nissan Maxima has been Nissan's answer to the sporty four door market since the late 80's, but through a series of refreshes, the Maxima seems to have lost its way. Nissan hopes to bring the future Maxima back to its roots with the Sports Sedan Concept. The Concept however is purely speculative of what the future Maxima may look like as there have been no announcements on the power train, but based on what the designers have accomplished (and what Nissan chose to name it) there's no denying that "sport" is something that future Maxima's will feature.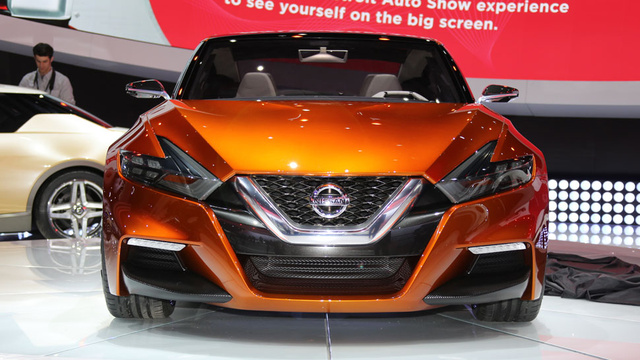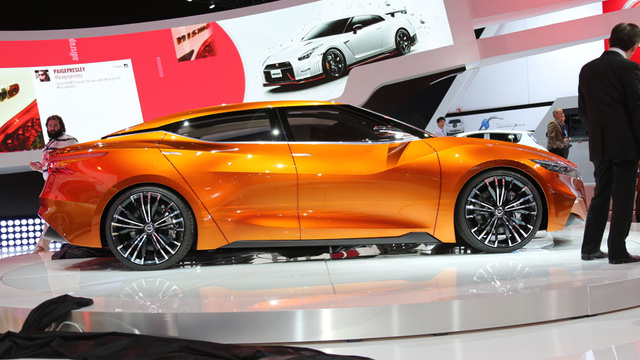 The car endorses a very aggressive (albeit a bit scrunched and messy) front end, with a prominent horseshoe grille seen in other Nissan designs as of late. The sides feature many flowing creases with heavily bolstered wheel arches. Nissan's concept also sports a C-pillar with a gap in the middle, something that is reminiscent of the BMW M1 Concept. In addition, the B-pillars have been given a more discrete treatment and appears to have been glassed over. Meanwhile, the rump of the car really emphasizes its sporty roots with aggressively styled lights which help make the car look wider.  The concept certainly points the Maxima at the right direction, we'll have to see in the coming years what Nissan plans to do with it though. Our fingers are crossed that they would fix the front fascia and make this thing a reality.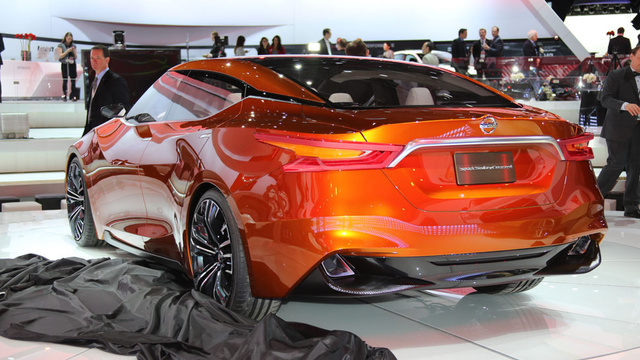 Source: Jalopnik