The Garden State considers Legalizing the Direct-Sales Model approach by Tesla. Should ease sales in the east.
Following a brazen maneuver by the New Jersey state Governor Chris Christie to essentially block Tesla Motors from directly selling its vehicles to its customers, state legislators have now responded by drafting a bill that would exempt the company from dealer-franchise laws.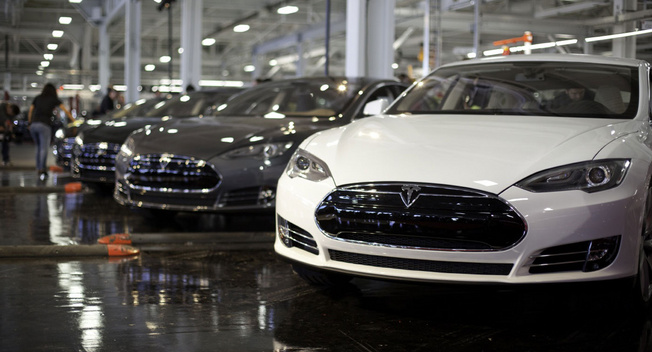 The state of New Jersey has had dealer-franchise laws for many years, however The New Jersey Motor Vehicle Commission (NJMVC) only approved retail licenses since 2012 for several Tesla showrooms. Dealer lobbyists, backed by the Christie administration, succeeded in further tightening the regulations to explicitly prohibit the company's business model. Christie said "My job is not to make the laws, its to enforce the laws," further adding "and Tesla was operating outside the law."
The automaker attempts to circumvent restrictions in some cases by establishing kisosks and other small showrooms where representative can promote the brand however buyers are essentially directed to complete the sale in California and pick up their new car on the West Coast, or have it delivered to their home. Until recently when economist Gerald R Bodisch advocated that states eliminate bans on direct sales. He believes the change would benefit consumers, reducing inventories and lowering distribution costs by "better matching production with consumer preferences." Not to mention Tesla is not selling gas guzzling trucks, it's ironic that a state that nicknames itself the 'garden state' would be like this towards an all-electric vehicle such as the Tesla.
Source: LeftLane