GM is making a comeback not just with cars, but trucks too!
General Motors is turning heads at this year's Detroit auto show. They've already unveiled the Chevrolet Corvette Z06 and if that wasn't beast enough – maybe the 2015 GMC Canyon is.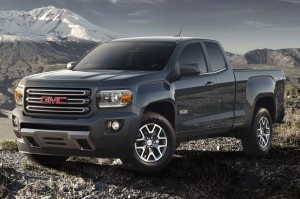 The Canyon seems to be more like it's big brother, the GMC Sierra, and more bold than its cousin, the Chevy Colorado. The Canyon will be offered with a 2.5-litre four-cylinder that puts out 193 horsepower as well as a 3.6L V6 that produces 302hp and 270 pound-feet of torque. A six-speed automatic transmission will be the primary option, but a six-speed manual will be offered as well – only for the base four-cylinder though. The promising 2.8L four-cylinder turbodiesel will arrive in 2016. It will produce 190hp and 369lb-ft of torque!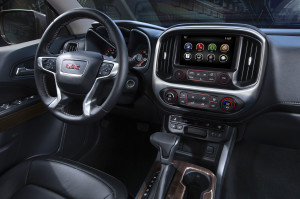 The 2015 Canyon seems to be a promising mid-sized pick-up that could be taken to the construction site for some dirty work or casual and relaxing driving.
Source: Automobile Magazine