Reggie Jackson buys a beast!Gas Monkey Garage 1991 F40 Bought for $742k
After almost 3 long years, the team at Gas Monkey Garage deep in the heart of Texas, have finally sold their amazing back from the dead, 1991 Ferrari F40. You might remember, back in 2011 a mechanic plowed this once red, $500,000 Italian Stallion, into a fence completely totaling it. To boot, the frame on the vehicle was seriously bent out of alignment and all hopes of it being restored were slim to none. However, these Texas boys were not going to take no for an answer.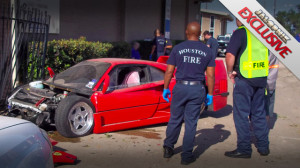 With a long road ahead of them, they decided that just restoring the F40 to its previous state would be an injustice. Gas Monkey Garage wanted to go above and beyond, they immediately painted it jet black, adding in rebuilt turbos, a Tubi exhaust, an aluminum flywheel, custom Penske racing adjustable shocks, and one of a kind HRE three-piece alloys and a Kevlar clutch pack to boot. Now, this F40 was ready to come back to life. Like mad scientists, Gas Monkey Garage have brought this F40, now the F stands for Frankenstein, back from the grave. Having 550 horsepower would definitely give Frankenstein a ride that could impress the bride.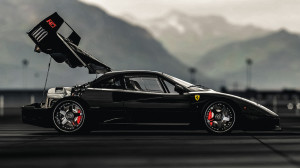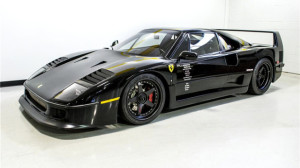 The car was bought at the Barrett-Jackson auction this past weekend by none other, but Hall of Famer Reggie Jackson. Commonly known as Mr. October for his impeccable clutch hitting. Well he was once again clutch by purchasing this beast.  Gas Monkey Garage must be happy to see this car go for $742,500, it truly deserves to live in the limelight for the rest of its years. Away from any test drives from mechanic's I'm sure. It is an incredible build and an incredible achievement for the team down in Texas. I mean, when is the last time you heard of a car selling for that much with a not-so-clean car history report?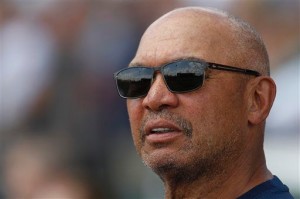 Source: Jalopnik