Mercedes Shows Off S-Class Coupe Concept in DetroitMercedes revealed it's S-Class Coupe Concept vehicle at the Detroit Motor Show, and it looks amazing!
Mercedes Benz shows off its S-Class Coupe Concept at the 2014 Detroit Motor Show, as we wait for the production-ready version to be released. Mercedes Benz describes the concept vehicle as, "[the coupe] embodies sensual clarity in a modern way." Sure it sounds like a bunch of marketing hogwash, but taking a look at this concept, I think it's fair to say, the car is very good looking!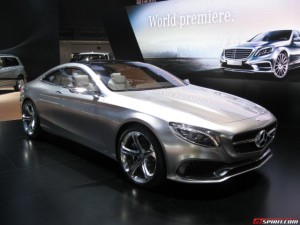 Let's hope that the production S-Class Coupe doesn't stray from from this concept.
Otherwise, it keeps to the S-Class design with it's long hood and powerful, bulging curves all around. A very dominating look indeed. Up front, the grill, decorated with the 3 pointed star, is reminiscent of the other vehicle the German automaker has been releasing in its current generation. Like past iterations of the CL-Class (the original S-Class coupe), this concept also features a massive, protruding hood. Meanwhile, in the back, the rear view window pain's curvature near the top is easily reminiscent of the CL-Class. As for lighting, Mercedes keeps with its recent trend of pure LED headlights and tail-lights.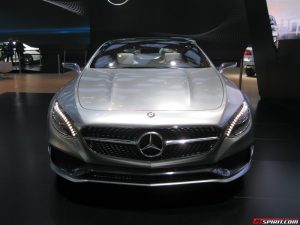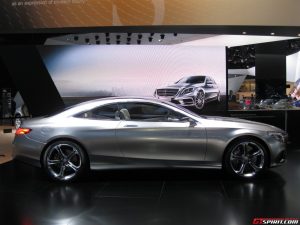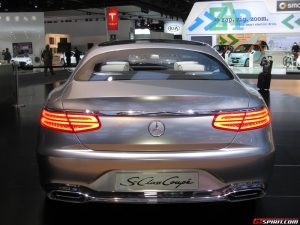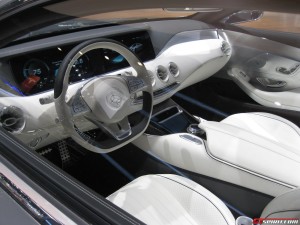 For even more pictures of the S-Class Coupe Concept, check out the original source article blow:
Source: GTSpirit.com