Mercedes-Benz puts out powerAnd aims it at a younger crowd!
 Mercedes-Benz has revealed the GLA 45 AMG right before the 2014 Detroit auto show, which starts next week.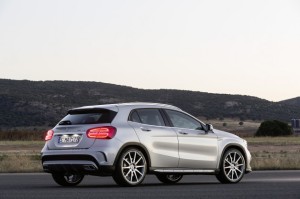 The GLA 45 AMG is a performance crossover that packs a punch under the hood, with a twin-turbocharged four-cylinder engine that puts out 335 horsepower and 332 pound-feet of torque. That makes it the most powerful series production four-cylinder in the world!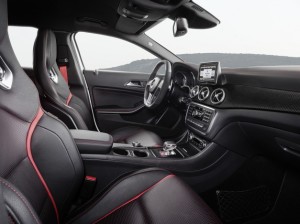 Following the CLA 45 AMG, the GLA 45 AMG is the second vehicle with a four-cylinder turbo engine to appeal to a younger group, Mercedes-Benz says.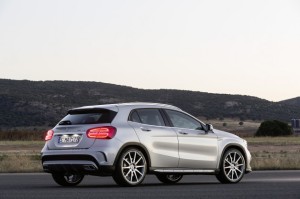 It is impressive with its equally sporty and efficient drive system because of the 4MATIC four-wheel-drive system and a seven-speed AMG Speedshift DCT transmission.
Mercedes-Benz has not listed a price for the GLA 45 AMG, but will be debuting at the Detroit auto show and will be coasting into dealerships in the fall.
Source: EGM Car Tech