McLaren releases more details on the P15. Set to be the less expensive successor to the P1.
Yes after promptly selling out 375 P1's, McLaren is not waiting for us to digest and is promptly releasing details on the next flagship model that will be scheduled to release in 2017.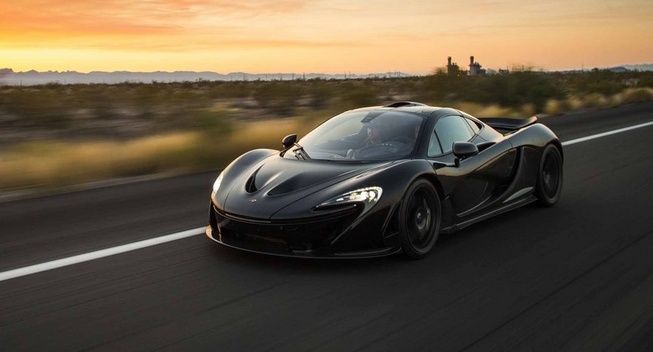 Tentatively baptized as P15, the car will be promoted as the successor to the $1.15 million P1. For those that missed their opportunity to grab a P1, there is no need to worry as the P15 will not be an exclusive release, McLaren plans on launching it as a regular-production model. Like all of McLaren's cars, it is quite obvious that the P15 will be entirely crafted out of carbon fiber and aluminum in efforts to weigh as little and go as fast as possible.
Power for the P15 is expected to come from a reiteration of the 3.8-liter eight-cylinder engine that powers the P1 and the recently-introduced McLaren 650S. The V8 mill might be linked to a fuel-saving hybrid system developed jointly with Honda, but McLaren chief executive Mike Flewitt warns technical details could change quickly because the P15's expected launch date is still quite a ways off.
The P15 could also be the first McLaren to steer clear of traditional windshield wipers in favor of an ultrasound technology inspired from the world's most advanced fighter jets. It seems fitting as the P15 and its predecessor look like a fighter jet with four wheels. Still in the early stages of development, the system uses high-frequency sound waves that bounce across the windshield and are powerful enough to instantly remove water, snow, mud and other debris including insects from glass.
McLaren has hinted that the P15 will carry a base price of $500,000, making it substantially less expensive than the P1, meaning more people will be able to get their hands on a part of history.
Source: LeftLane