Lamborghini is set to make an SUV in 2017 which will be the first since the LM002 went out of production in 1993.
Lamborghini will have an SUV for production in three years. Stephan Winkelmann, the CEO of the company has revealed that the expectation of the Urus SUV is to begin in 2017.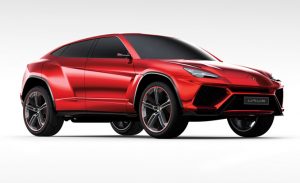 The Urus will be a combination of the supercar style with the added height of an SUV. With the extra height, it is expected to be desirable for people who love Lamborghini's and their style but can't always drive them because of how close they ride to the ground. Nothing has announced on what the powertrain will be but a gas V10 is  expected to be the frontrunner. This is a big move for Lamborghini since their first SUV, the LM002 stopped production in 1993, 21 years ago.
Source: LeftLane