Fuel economy is always a big issue for automakers but the new F-Type could be helping Jaguar's CO2 emission numbers.
Jaguar could be in the early stages of creating an entry-level F-Type car with a four-cylinder engine. It will be a 2.0-litre and have at least one turbocharger for maximum power, but the output is not currently known.
The cost will be less than the V6 model, but the four-cylinder F-Type may not be marketed as a lesser car. The new car will be lighter, which will make it more agile as well – so Jaguar can recommend it to all drivers.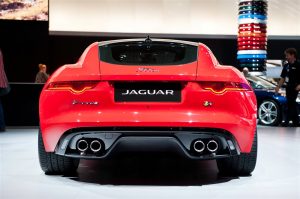 Because of the four-cylinder, the new model will be more fuel-efficient and will help lower Jaguar's CO2 emissions, becoming better with the strict fuel economy norms. If the rumor is true, and Jaguar is creating this new four-cylinder F-Type, be sure to keep your eyes open for it in 2015 and possibly in showrooms for 2016.
Source: LeftLane