Infiniti makes bold concept car with carbon fibre touches and inspiration from F1.
The Q50 Eau Rouge concept was unveiled earlier this week at the auto show in Detroit. Infiniti said the Q50 Eau Rouge embodies the design features of the Q50 premium sports sedan infused with the enticing spirit of Formula One. The car was named after an infamous corner in Belgium at the Spa-Francorchamps F1 race circuit.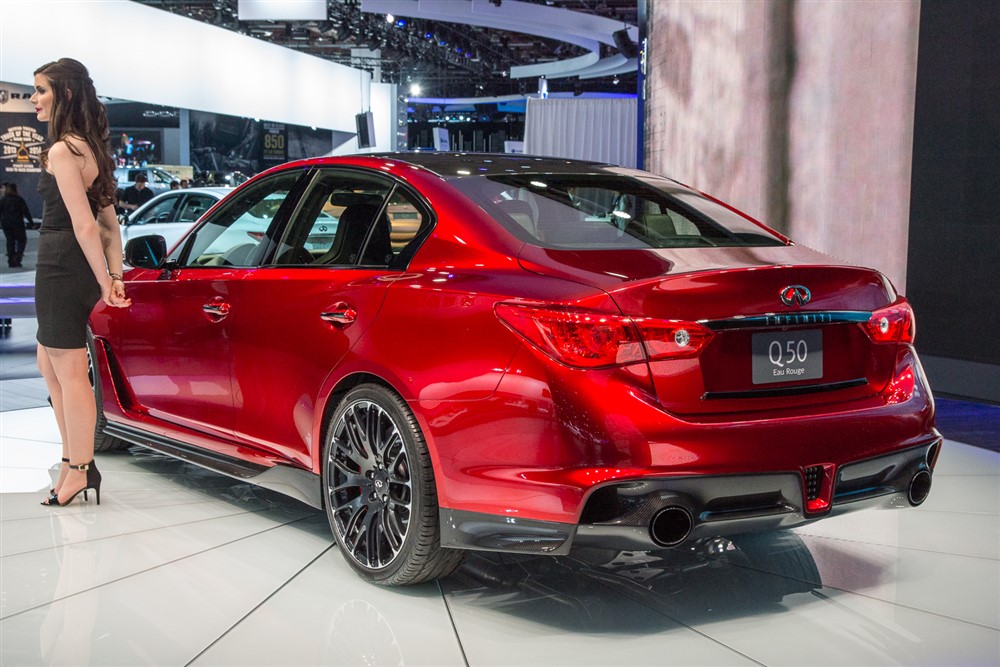 There is carbon fibre body work on the car and is lower and wider. The design is sporty with lines that compliment the body shape. The bold grille accents the very red paint colour, which makes the car more striking and appealing. Part of the exterior also includes 21-inch lightweight alloy wheels to fit the wider arches. Infiniti said if the Eau Rouge were to be built, it would be expected to have over 500 horsepower and 600 pound-feet of torque!
Source: Infiniti