Hyundai's new sports car concept set to debut in Geneva is very enticing, but could just remain a concept.
Hyundai will be debuting a new concept at the Geneva Motor Show next week known as the PassoCorto. The sports car concept was collaboration between the European Design Institute's (IED) school in Torino, and the Hyundai Design Center Europe. 16 IED students who were overseen by Luca Borgogno, a senior designer at Pininfarina, completed the project.
The PassoCorto is like Alfa Romeo's 4C, and would have a mid-engine rear-drive layout. A 1.6-litre turbocharged four-cylinder engine good for about 268 horsepower would power the car.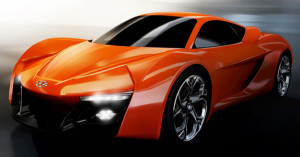 Source: CarandDriver