The G90 is Hyundai's newest high-end luxury vehicle.
Hyundai's latest addition to its luxury-brand is the Genesis G90. This Genesis is said to fall at the top of the Genesis line-up, packed with some of the newest technology and embracing the luxury image, allowing it to compete with the German and Japanese offerings.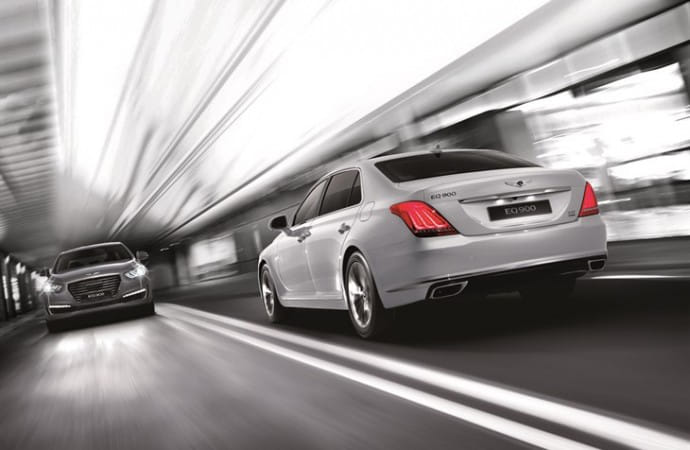 Hyundai has put a lot of emphasis on both luxury and technology in the new G90. The Genesis comes standard with "Genesis Smart Sense" which is comprised of all the driving aids seen in rival vehicles. Unfortunately, some of the cooler features such as Highway Driving Assistance- Hyundai's autonomous vehicle program- are only available in the Korean market.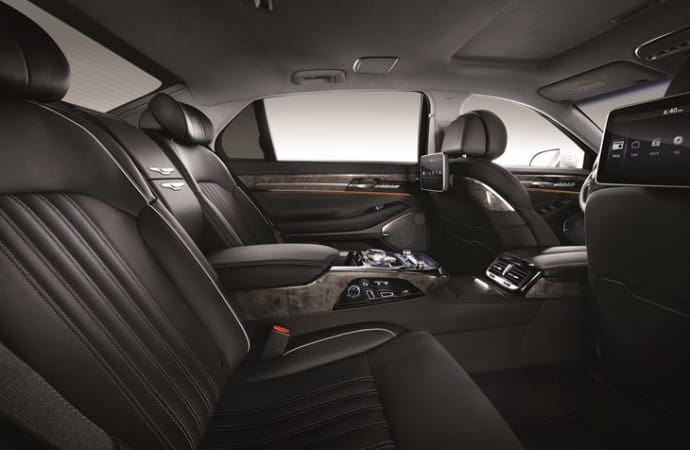 The latest Genesis has a strong focus on driver ergonomics. With this, the Hyundai Genesis G90 includes "VIP ergo passenger seats" which feature multiple ranges of electronically-controlled adjustment. Another feature available only in Korean markets, which would be an attractive feature here in North America, is the "Smart Posture Caring" system which automatically adjusts all aspects of the vehicle to the drivers height (i.e. mirrors, steering, etc.).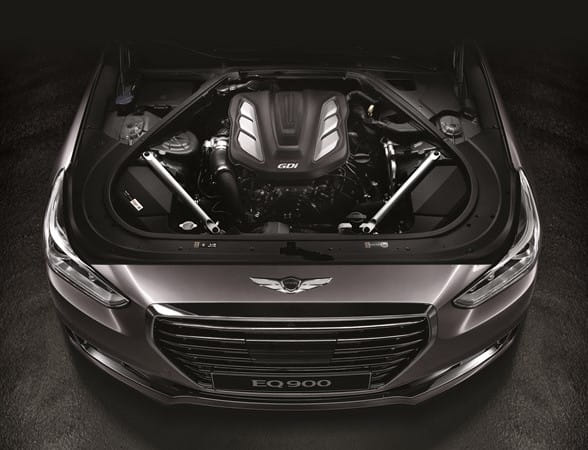 Notable performance features of the G90, which is claimed to be tested on the Nürburgring, is an option for a 5 liter V8 producing 425HP. Additional powertrain options include a 3.8 liter V6 or a 3.3 liter turboed V6. Power will be put down through either rear-wheel drive or Hyundai's HTRAC all-wheel drive system.