New Civic Type R makes its debut in Geneva. Honda's track ready pocket rocket.
Honda has unveiled the latest Civic Type R Concept at the Geneva Motor Show. Official details such as pricing are being kept under lock and key, but Honda has given us a small glimpse of what to expect.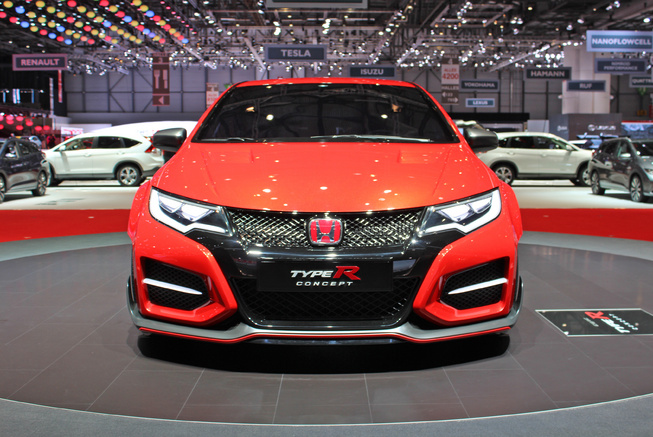 Previous to this concept, the last Civic Type R stopped production in 2010. Mainly sold in Europe and Asia, the Type R has been around since 1997. It has gone through many changes including a change from a hatchback to a sedan in 2005. Now, it is back, with a wing that looks like it could take you back to the future. Alongside this massive spoiler, the Type R boasts an aggressive body kit comprising of a front splitter, fender flares on all four corners, and quad (yes quad) exhaust pipes. The interior will feature a few extra gauges that could probably tell you the next time the moon will eclipse the sun. Included are Type R-specific trim and a decent set of bucket seats.
Honda says this lovely concept will be powered by a turbocharged 2.0-liter four-cylinder VTEC engine that will develop at least 280 horsepower, a healthy 80 horsepower increase over the last Type R. With Brembo brakes all around, low profile performance tires alongside a lowered and track tuned suspension, this car is essentially track ready. This Mugen monster already has a video up on YouTube ripping up the Nurburgring—at a very quick pace, I should add.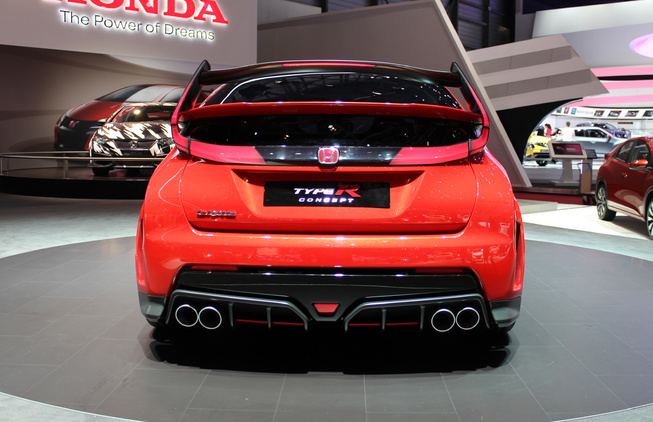 The Type R will be expecting to land (Or rather, take flight) in 2015, the production will be based on the European-spec Civic and it will not be sold in the United States—bummer. So for now, we will have to make do with the 201-horsepower Civic Si. But still, this is a good direction for Honda, and we could see Honda eventually bring the Type R over.
Source: LeftLane