GM CEO Meets with Victims' Families. Act of good faith before meeting with U.S. Congress.
In a show of good faith, General Motors CEO Mary Barra has reportedly met with family members of individuals whom unfortunately lost their lives due to faulty ignition switches. Barra is said to have been extremely apologetic and tearful at the meeting, where she listened to stories and frustrations from relatives who called the recalled vehicles as "death traps" and victims of the "cost of doing business GM style" according to quotes published by Fox News.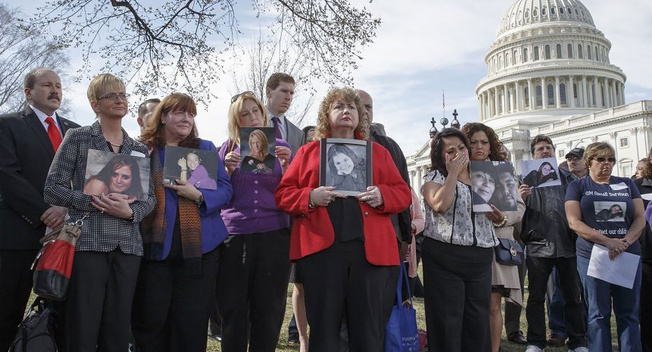 The ignition switches were mostly installed in small, inexpensive cars that appeared to have been popular choices among young drivers, meaning many of the people at the gathering were parents that have had to go through the pain of burying their children.
Ken Reimer, whose stepdaughter was killed in a 2006 accident in Wisconsin asked CEO Barra to "please help us in standing up for what is right" adding "GM knew it was wrong. GM hid it during their bankruptcy proceedings. GM is liable for these young deaths."
GM continues to state that as long as extra weight is removed from the ignition key, the vehicles are considered safe. Unfortunately everyone knows all to well that teenagers love to have a million-and-one things hanging from their keychains. The safest possible route would be to just use the standard issue car key with nothing attached to it. Barra also prepared remarks for her hearing yesterday before the United States Congress. She suggested the company is still investigating the situation and has already made changes to its policies, however the reason it took ten years for a recall to be issued is still left unanswered.
Source: LeftLane