With this new ownership structure, Volvo really is taking the luxury vehicle experience to the next level.
TORONTO, ON – A first for the Canadian market, Volvo has officially launched a new subscription service alongside a new line of cars. The stunning S60 sedan and equally beautiful V60 estate wagon have finally landed on our shores and come with a type of 'ownership' experience never before seen in this country. We were invited into Toronto to learn more about Care by Volvo and take a test drive in the fully redesigned 2019 Volvo S60.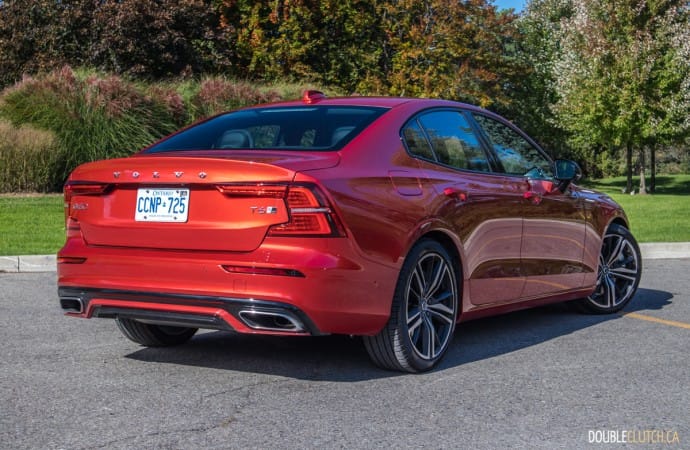 A more comprehensive review on this new luxury sedan will follow in the coming weeks, but the new S60 is easily one of the most gorgeous sedans on the road today. It's not the biggest variation on the traditional three-box sedan shape, but the Swedes have a way with details that just works. Upper trim levels come with their new signature Thor's Hammer headlights to complete the look, and our R-Design test vehicle came shod in premium 19" wheels. Visibility is becoming more of a luxury with the swooped designs of many new vehicles, but a usable greenhouse and good sightlines are a priority for Volvo.
The new S60 is the first Volvo to be built in North America, built at their Charleston, South Carolina plant. It's based on the SPA (Scalable Product Architecture) platform that underpins the majority of the brand's current lineup, and this is a very good thing. At the time of its launch, two powertrains are offered; both based on Volvo's forced-induction 2.0L inline four-cylinder. T5 models get a turbocharged variant with 250 horsepower and 258 lb-ft. of torque, while T6s get all-wheel-drive, a turbocharger, and a supercharger. The T6 pushes 316 horsepower and 295 lb-ft. of torque.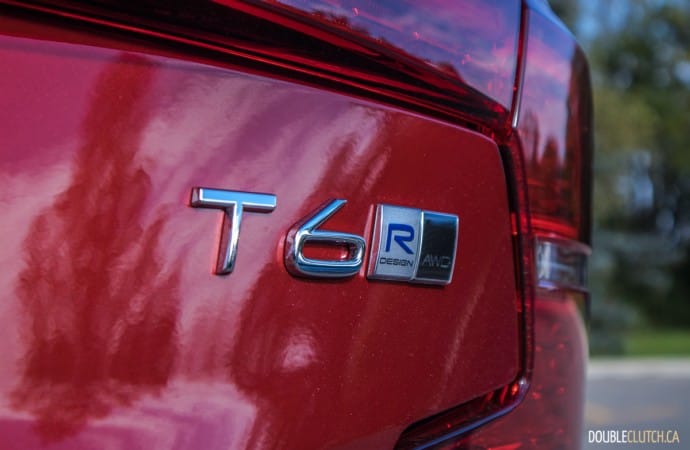 Our drive was brief, but it was enough to learn that the new S60 drives exceptionally well. In a segment where the C-Class (reviewed here), 3-series, and A4 are kings, the S60 is the underdog. It rides impressively even with the up-sized R-Design wheels, and the SPA chassis and suspension do a sublime job of communicating minimal fuss from the road to the driver's body. The steering is a little bit too light for our liking, and a downside to SPA's isolation is a complete lack of analog feel, but that's not what most buyers really want.
Power delivery from the supercharged and turbocharged T6 is bang-on. The supercharger does a great job helping on the low end, and the turbocharger helps higher up. This thing feels a lot quicker than it is, and I've argued for a while now that the 316-hp number from Volvo's T6 configuration is underrated. An eight-speed automatic transmission changes gear imperceptibly, and when the drive mode is set into more dynamic settings, shifts feel firmer and the car's athletic potential comes out.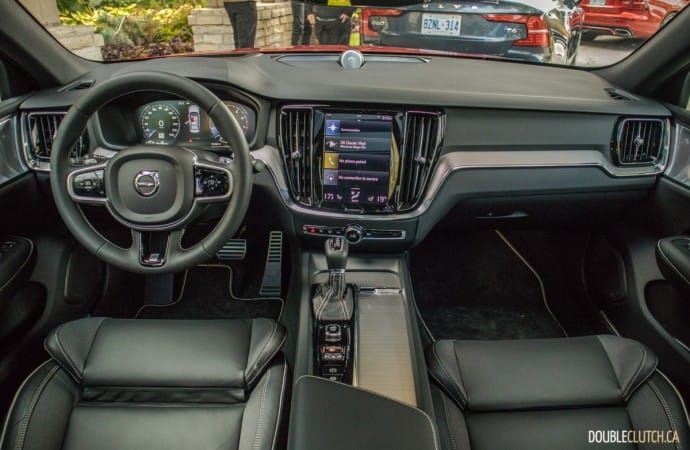 The interior is the best part of any new Volvo. Even in the dark colour pictured, it's a great place to spend time and of course, has some of the most comfortable seats in the business. These Scandinavian seats punch far above their weight class, and offer heating as well. The rest of the cabin is very minimalist, with most controls based around the Sensus touchscreen infotainment system. We would like to see some hard buttons for things like the heated seats and temperature control, but the system is very easy to use. The optional Bowers & Wilkins sound system sounds incredible, and is also one of the better systems available today. Legroom and headroom for all four outboard passengers is more than sufficient for this segment, and the large windows help add to the airy feeling this interior gives off.
The 2019 S60 Momentum in T5 guise starts at $42,400. Keep in mind; T5 models are front-drive only in our market. The T6 AWD Momentum starts at $47,400 and can be had with a series of packages including the essential Momentum Plus Package and Climate Package. The sporty R-Design starts at $52,400 and only comes in T6, and topping out the lineup is the luscious Inscription, which is just as premium as the name would lead you to believe. The Inscription starts at $53,900 and tops out around $60,000.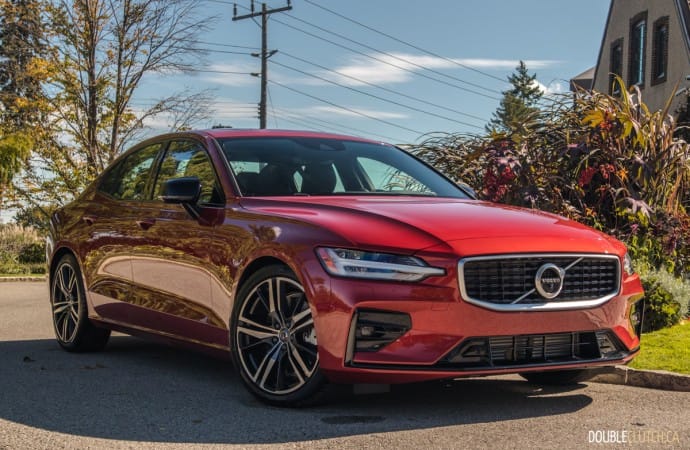 The car is great and all, but Care by Volvo is the real conversation piece here. For one monthly fee ($949 for S60/V60 Momentum Plus and $1,049 for R-Design models), Volvo Canada will give buyers a no-hassle experience. The vehicles only come in set configurations; all clients have to choose is the model (sedan or wagon) and colour. Think of it as a simplified lease with a concierge service – everything from maintenance, winter wheels/tires with storage, wear and tear protection, and road hazard protection is covered.
Buyers are still responsible for paying for their own insurance coverage, but the main difference between this service and a traditional lease is the simplified experience. You can order your vehicle online in less than ten minutes, and there is no negotiation, down payments, or term confusion. The car is leased on a 24-month contract with the option to upgrade to a new Volvo every year, and clients get a 24,000km mileage allowance per year ($0.16/km for any additional kilometers).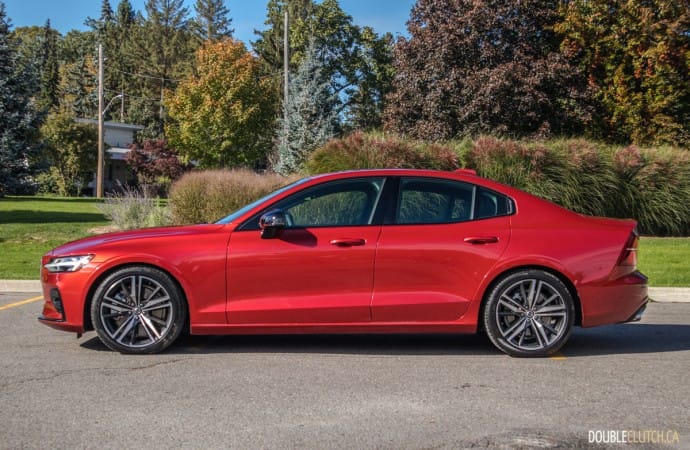 With this new ownership structure, Volvo really is taking the luxury vehicle experience to the next level. Competitors like Genesis (reviewed here) have brought in similar concierge services such as Genesis at Home, but that's not exactly a subscription model. The 2019 Volvo S60 is one of the best vehicles in the compact luxury segment whether you choose to buy it outright, lease it in a traditional manner, or try Care by Volvo. At the end of the day, if your time is valuable or you want a new car every year, this new movement just might be for you.
See Also: