One of the most obvious benefits to the diesel powertrain is fuel economy.
Despite the predominance of plug-in hybrid technology spreading like wildfire throughout North America, General Motors is on a mission to preserve the diesel engine. Available in a series of their vehicles starting with the compact Cruze (reviewed here), GM offers diesel powertrains in sedans, hatchbacks, crossovers, a variety of pickup trucks, and of course, commercial vans. GM offers a total of 11 vehicles in diesel form at this time in North America, and they offer 34 vehicles globally. We were invited to partake in a GM Diesel Briefing in Toronto, ON to discuss the future of GM's global propulsion options.
The reputation of the diesel has traditionally been an oil burning, smelly and clattery motor, often associated with beat-up pickup trucks and old European vehicles. The reality is, electric vehicles such as the Bolt EV (reviewed here) don't fit the lifestyles of all North Americans, specifically those who live in rural parts of the continent or have longer highway commutes where the limited range simply doesn't last. The diesel is still alive and kicking, and with the latest in technology, is very relevant to many buyers.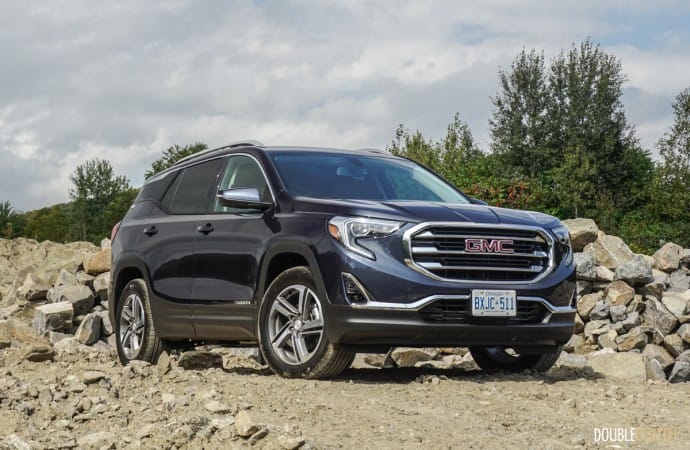 One of the most obvious benefits to the diesel powertrain is fuel economy. These motors get adequate economy at city speeds, but where they really shine is out on the highway, where efficiency is simply unbeatable by a comparable gasoline motor. The Cruze Diesel has been able to achieve 4.6L/100km on the highway in real-world testing, which is better than virtually any other non-electric or non-hybrid vehicle out there. Diesel fuel in the Greater Toronto area is currently more affordable than regular-grade gasoline, which means that not only is the technology more efficient, savings at the pump are immediate.
GM's history with the diesel powertrain dates back to the 1930s, when military applications were given this tech for longevity and durability. Despite the Volkswagen diesel scandal, United States diesel sales are currently up 16.5 percent this year over 2016. That 16% number is also reflected in the potential of compact crossover buyers who, when surveyed, are willing to consider diesel options, which brings a potential of 480,000 sales in this segment. The new GMC Terrain (reviewed here) and Chevrolet Equinox are both offered with an efficient 1.6L Ecotec turbodiesel that we have now tested and can vouch for in terms of great low-end torque and fuel economy (6.0L/100km highway in the Equinox).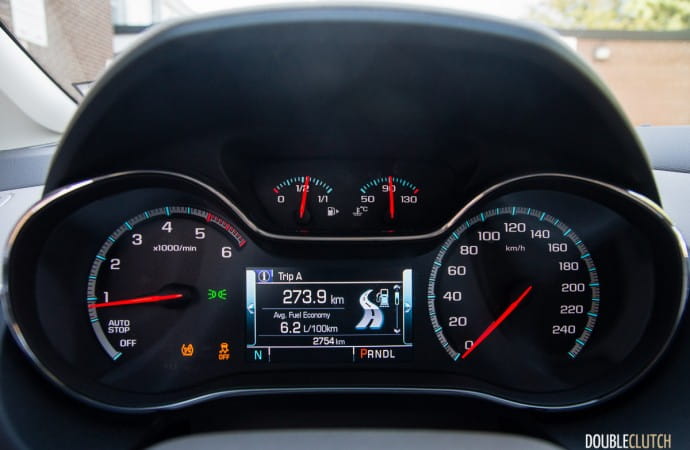 Millions of dollars have been invested over the years to ensure that the modern diesel engine doesn't have any of the same characteristics as their predecessors did. One of the biggest goals here was to minimize noise, vibration and harshness. The GM diesel benchmarked the Jaguar diesel engine (reviewed here) and did their best to build a quieter motor for the Equinox and Terrain. The aluminum block on the 1.6L turbodiesel weighs 20kg. less than if it were cast iron, bringing overall weight down significantly. The motor is quiet, smooth, and has a torquey power band in real world driving.
General Motors has one of the most diverse lineups in the North American automotive landscape, and this means there are plenty of options out there regardless of your needs. If you want a compact with a diesel, your only real choice is the Cruze Diesel. Until Mazda's diesel CX-5 (reviewed here) arrives, the Equinox and Terrain are the only mainstream crossovers that can be had with diesels. The compact/mid-size pickup truck market itself is scarce, but the Colorado and Canyon are the only alternatives to traditional gasoline. Despite GM's focus on electric with their Bolt EV and Volt offerings, their commitment to offering something for every single consumer need is commendable.
See Also: