Fifteen couples returned home to Canada having seen some of the most breathtaking places in the world.
Munich, Germany – BMW is held to the highest standard worldwide with regards to the perfect combination of performance and luxury. Dating back over 100 years, the brand represents some of the finest automobiles in the world, whether it's the plush 7-series (reviewed here) or something as sporty as the all-new M2. BMW invited us to their Welt (also known as BMW World), along with fifteen buyers,  to experience their European Delivery Program, as well as the M European Tour. This would involve taking in some of the finest sights, the most delicious food, and stunning accommodations the continent has to offer, all while experiencing it in BMW's latest M product line.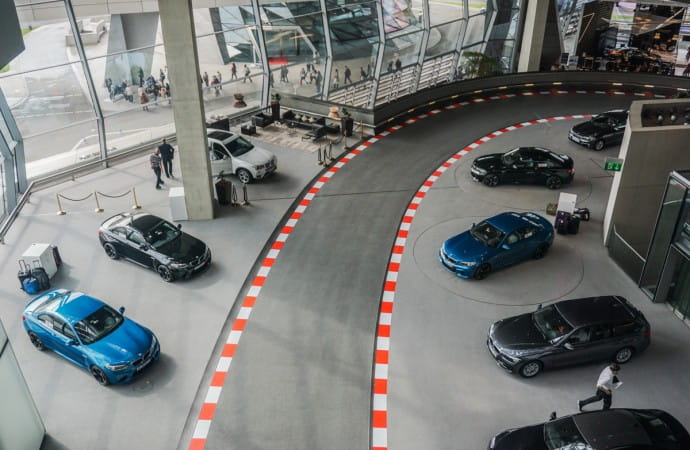 Our trip started off in Munich, where we spent a day driving the 2016 BMW M 550d xDrive (more on that in a separate review), and exploring the city. After a day of travel, we had a welcome dinner with our group. For context, our group consisted of a dozen Canadian couples, from varying parts of our nation, who were lucky enough to be selected for this tour upon their purchase of the M2 or M4 GTS. BMW's manager of product planning, Matthew Wilson, was our host for the trip, and he's a diehard M nut like the best of us. Of course, it could not have been more fitting to be immersed in such a diverse group of like-minded enthusiasts, driving some wonderful machines through Europe.
We took delivery of our vehicles at the Welt, where, following a brief reiteration about the brand's history, each individual buyer was presented with a personalized electronic demonstration of their specific vehicle. After the special features of the cars were outlined (the M2 buyers on our tour were so excited over the past few months of waiting they already had the fundamental research done), the vehicles were presented to us. BMW ensured that we were as comfortable as possible with our cars, and in this process, they go above and beyond to make buyers feel like VIPs throughout their stay at the Welt.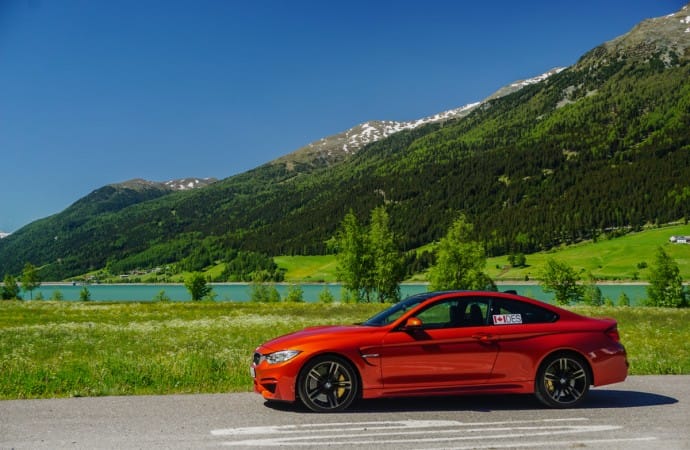 The German team, events planning company, as well as BMW Canada went above and beyond in every sense with regards to hospitality, making this feel like a true all-in-one experience. Each night, the cars were carefully detailed (using proper materials), two fresh water bottles placed in the cupholders, and the destination and specific routes for the following day's destinations were programmed into the navigation system. The tour staff was a great help answering any questions about the cars, accommodations, or anything else we may need. It's not easy to pull off an event like this, but these guys managed to do it without the slightest hiccup.
I was given a 2016 BMW M4 Competition Package, painted in a sexy Sakhir Orange and equipped with the carbon ceramic brakes. Particularly unique against the M2 and M4 GTS also on our tour (I did have the chance to put these vehicles through the ringer as well). Having had the ability to push these cars to their limits both on the road (Germany's unrestricted Autobahns are excellent) as well as a closed track setting, it was very obvious how hard BMW's M engineers work to develop what are truly some of the most involving and exhilarating drivers' cars in the world.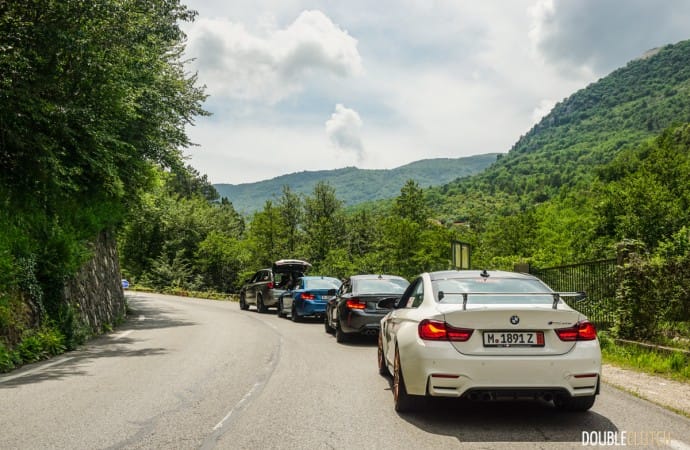 Immediately following delivery (and strict instructions regarding break-in procedures for the fresh-built engines), we set off for Salzburg, Austria. This drive involved some Autobahn-storming on Germany's speed-limit-free highways. This gave us a chance to get to know our cars a bit better as we ventured slowly into Austria for the next step of our trip. After spending a night in Salzburg (including a delicious dinner), we were taken to the infamous Salzburgring, where we had the chance to open the cars up on the track.
This included rigorous but very useful instruction from an excellent team of experienced racers/instructors, and the experience ultimately gave our group some driving skills that will stay with us for a lifetime. Unique to our track day was a serious hit of rain, which was a bit of a downer in how hard we could push the cars, but also gave buyers necessarily skills on handling in poor weather. Most of the cars hydroplaned at least once on the 'Ring, and thankfully all drivers were able to pull themselves out of the skid successfully.
Next up was a drive up the legendary Stelvio Pass. Located on the Italy-Switzerland border, this winding mountain pass has been made famous when outlets such as Top Gear television have featured it, and it was truly incredible to be able to push our cars through it. Our M4 was borderline too long and wide for this drive, and the M2s with their smaller wheelbases were able to navigate the tight roads with great ease.
Concluding our day through Switzerland and Italy was in the magnificent village of Bellagio, on Lake Como, Italy. Our hotel was located on a property marked an Italian historic site, so it was definitely interesting to explore the grounds. Along with a few friends made on the tour, we decided to check out the local village during our leisure time and sample for ourselves some of Italy's simplistic beauty. A personal highlight was a fresh-baked meringue, quite possibly the best-tasting thing available in Italy for less than a Euro.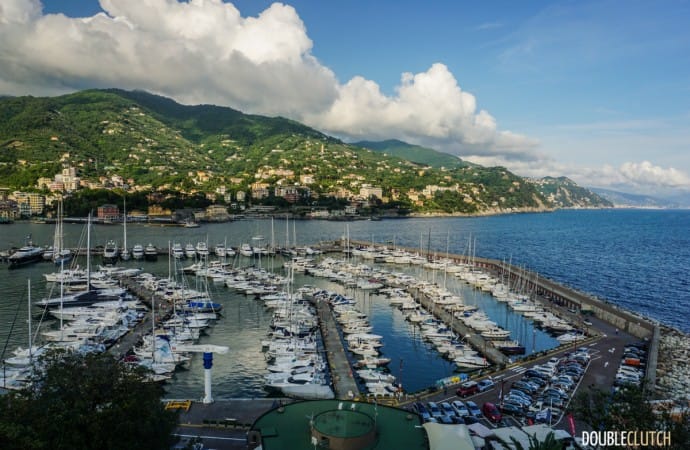 Finally, after spending a day gallivanting (quite spiritedly) through the Italian Riviera and France, our trip came to a marvelous end in Monaco, where BMW put us up at the Fairmont Monte Carlo. The diehard car enthusiasts in our group made sure to get some photos of our cars on the Formula 1 circuit, and other than a lovely farewell dinner and awards ceremony, relaxed by enjoying the scenery. Some of us were particularly enthusiastic about being in Monaco, and threw a bit of an after-party with our new little family.
Some may think it's all about the cars and the five-star travel with these automotive tours (other manufacturers offer similar experiences) – it's really not. The true takeaway from the BMW M European Tour is the friendships you make along the way, and the sharing of these unique experiences with your own partner, friend, family members, others on the trip, and of course, your car. Fifteen couples flew to Europe to take delivery of their new babies, and break them in while seeing some sights.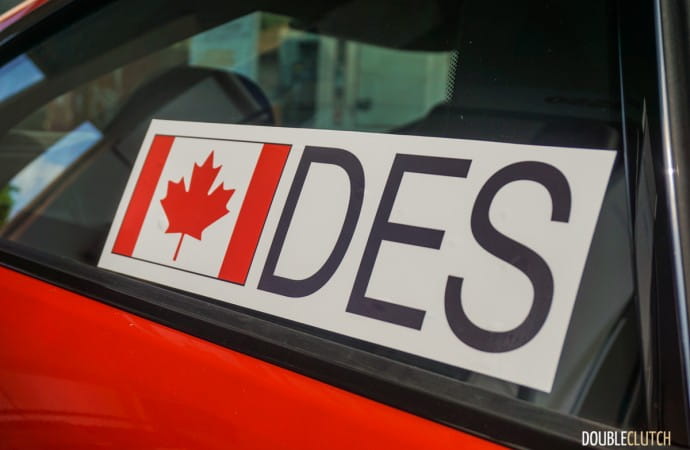 Fifteen couples returned home to Canada having seen some of the most breathtaking places in the world, driving some of the most engaging roads, and doing it all in one of the most exclusive ways possible. A unique touch on our particular trip was one buyer who actually proposed to his girlfriend on the beach in Monaco – how can anyone put a price tag on that? The BMW M European Tour is available to Canadians for $5,900 (per car, double occupancy). This option is available to buyers of certain M products, and spots fill up very quickly. More details on the tour can be found here.
BMW M European Tour Gallery
*Photos by Adi Desai and Florian Jäger*
See Also: