New Infiniti flagship sedan to be based on Essence concept. Will likely boast a 700hp turbo hybrid v6!
More particulars have emerged concerning Infiniti's development of their flagship sedan that is said to be styled after Infiniti's previous Essence Concept. Further, it has been said that it is likely to be in the same impressive class as the Porsche Panamera and Maserati Quattroporte.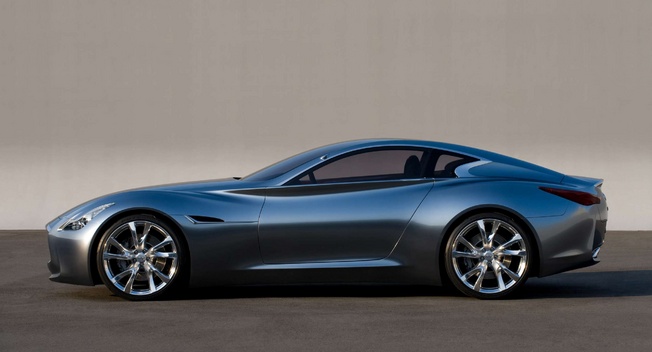 The new most premium Infiniti money can buy will likely take over where the Q70 left off. Will we see a Q80 or Q90? Both names have been trademarked by Nissan, so it is a possibility. An unnamed company insider told Motoring.com.au that the new Infiniti will likely offer a wealth of power "that could likely challenge the mighty Porsche Panamera, and beyond", just like a Nissan GT-R 'creams' a Porsche 911.
Additionally it is said that Infiniti will be working on two new power-plants for this flagship. A 3.7-litre v6 twin turbo hybrid-electric that is capable of 700 horsepower, as wells as a 3.0-liter direct-injection turbo v6 with a hybrid drivetrain that will likely generate a whopping 550 horsepower, 30 more horsepower than the current Panamera Turbo. The flagship will make use of the Nissan GT-R's ATTESA all-wheel-drive system that will provide it with excellent performance that will likely show a very quick 0-100 km/hr sprint time, with a top speed of around 300 km/hr.
Nissan execs have been noted attesting to "we won't do a Merc S-Class or that type of car. We have had that before. We want a flagship car that's appealing and different." This falls in line with Infiniti's stated goal of being the top luxury performance marque from Asia that will rival with Europe's best. Not surprisingly, Infiniti is making sure they are not just another face in the crowd, they are here to play ball. Expect to see the flagship sedan to go on sale in 2017 or 2018.
Source: LeftLane