Chevrolet threatens Fords bold Raptor with the new Reaper, and it even has a pretty sweet and fitting name!
Trucks can be awesome vehicles, depending on what use you may have for them. But they can also be a tad on the boring side sometimes as well if they do not have a certain wow factor. If you loved the Ford Raptor, but Ford vehicles are not your thing and Chevrolet's are, you are definitely in for a treat. The Chevrolet Reaper is definitely not boring in any way. The Reaper, a customized Silverado, is designed to take on almost anything. The truck made its first public debut at the 2014 Chicago auto show.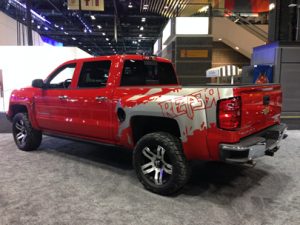 The Reaper has 20-inch wheels that are wrapped in General Grabber tires. It also sports Fox Racing shocks, which lifts the truck three inches. Both the V8 5.3-litre and 6.2-litre benefit from a Lingenfelter exhaust. A Magnuson TSV1900 supercharger is an option for the Reaper, as well as 17-inch beadlock wheels. Lingenfelter has also made some changes to the overall look. The Reaper has new bumpers, hood, fender flares, and one bold grille.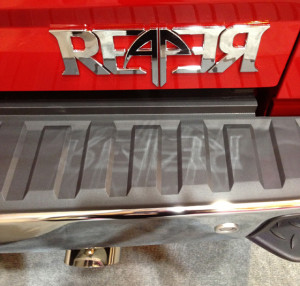 Source: Autoblog