Felino cB7 makes debut in Montreal and is created by a Canadian racecar driver.
A Canadian built car had its official debut at the Montreal auto show. The Felino cB7 supercar was unveiled recently and looks like a car that would be in a Batman movie. The cB7 took more than four years to put together and was created by Quebec racecar driver, Antoine Bessette.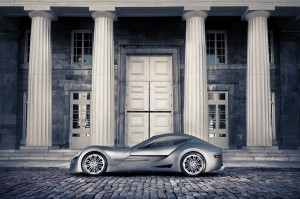 The cB7 is rear-wheel drive and has a six-speed manual transmission. No official numbers have been announced on the engine, but rumors are the Felino will have a V8 and push 500+ horsepower. The car itself looks like it means business both on and off the track and has a very bold and aggressive stance. Could this be a start to new Canadian supercars? We can only be hopeful for when official numbers are released in the summer of 2014!
Source: Autoblog