General Motors generates nearly a million dollars off of two cars from an auction for charity.
The sale of just two cars at an auction have raised nearly $1 million for charity. It is all thanks to the 2014 Chevrolet Camaro Z/28 and the new 2015 Ford Mustang. They were sold at the Barrett-Jackson Scottsdale car auction.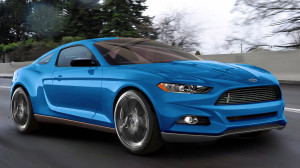 The first production 2015 Ford Mustang was auctioned off and sold for $300,000, with all the proceeds going to the Juvenile Diabetes Research Foundation. Ford says the winning bidder can choose from any Mustang configuration at the launch. The 2014 Chevrolet Camaro Z/28 with the serial number 0001 hit the home run selling for a whopping $650,000 and the list price for the car is just $75,000!  The proceeds for the Camaro are going to Detroit's Cornerstone Schools.
Source: LeftLane