Each of our personal picks for the past year!
Last week, we announced the winners of our Annual Awards. Now for something a little different, we had our editorial staff select one vehicle that stood out to them in a positive way. Winners of the Authors' Choice Awards don't necessarily have to have won any other distinction. Here are this year's unforgettable picks.
After spending some time with the new C63-S on and off the track at an American press event, it legitimately took my breath away. At first glance, I wasn't convinced that replacing the roaring 6.2L V8 with a twin-turbocharged 4.0L would do the trick, but dear god it's ferocious. The C63 makes over 500 horsepower, effectively destroying the BMW M4 and Cadillac ATS-V in the power department. The interior of the new C-Class is a segment leader too, and Mercedes-Benz hasn't skimped by making any compromises in favour of performance. Though expensive in the Canadian market, the C63 is definitely the one car that stood out to me this year as being unforgettable.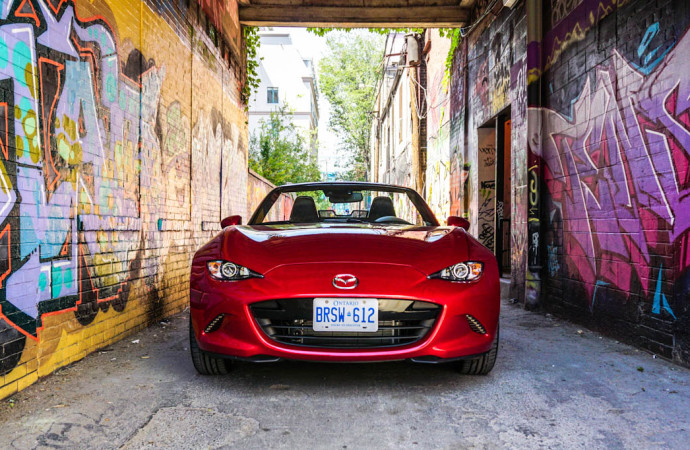 I've always loved the Mazda MX-5 Miata. I've been fortunate enough to be able to spend a lot of time behind the wheel of the outgoing "NC" generation car, and it's good enough that I would gladly pick one up as a summer car. Like many, I was so excited to see what the new "ND" MX-5 brought to the table. I like how the new design updates the car to today's standards (no more big smiley face), and how the interior creature comforts I desire don't really add a lot of weight. The updates to the powertrain are significant, but I was undecided about the steering feel. Long story short: it's one of the better electric power steering systems out there, and I like the faster ratio. The 2016 Mazda MX-5 is one of a very select few vehicles that will have me out at 3AM, just enjoying the drive on the quiet city streets of Toronto. That's a big deal, and this is a car I would absolutely love to own.
Jerry Vo (Managing Editor) – 2016 Volvo XC90 T6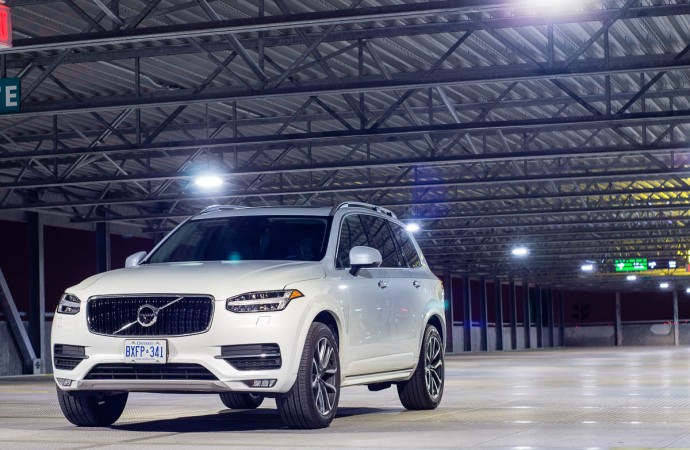 Out of everything I've driven this year, the 2016 Volvo XC90 T6 Inscription stands out to me as an overall favourite. Sure, it's not a sports car, and there are plenty of faster ones out there. Even so, Volvo has managed to put together an overall package that's very easy to fall in love with. It possesses an amazing Bowers & Wilkins audio system, as well as a bonkers 2.0-litre twin-charged inline four that's supercharged and turbocharged. I was left saying "this is fantastic" every time I got into the 316-horsepower Swedish flagship. The attention to detail, design both inside and out, and level of safety are unparalleled. As the owner of a 1990 Volvo 240 DL, I haven't been the biggest fan of the newer offerings, and the XC90 changes that. My personal theory is that Volvo hired a few laid-off Saab engineers to help create this latest XC90, and their beautiful quirkiness (or batshit insanity) was just enough to make it something very special.
Zack Zeraldo (Head Writer) – 2016 Cadillac ATS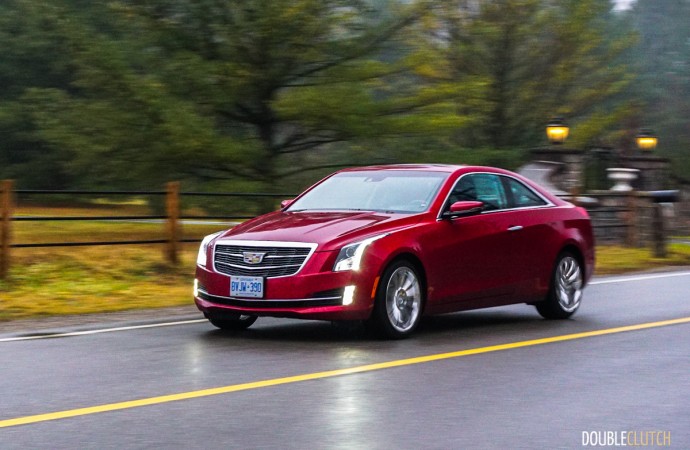 The choice for my personal annual pick was an easy one. The 2016 Cadillac ATS is a perfect fit for my current lifestyle and offers everything I could ask for in terms of performance, fun, good looks and practicality. I've logged many kilometers this year behind the wheel of various ATS testers and it is hands-down one of the few cars I am always sorry to give up the keys to. For me, the ATS Coupe's balance between style, comfort and practicality is just perfect. Moreso, the ATS's incredible chassis is perfect whether I am out carving corners on the backroads, cruising on the highway or just muddling along in city traffic. It's always engaging, always fun and never uncomfortable. My personal pick would be a black AWD Performance model with the 3.6L and excellent eight-speed automatic.
Krish Persaud (Creative Director) – 2016 Chevrolet Camaro SS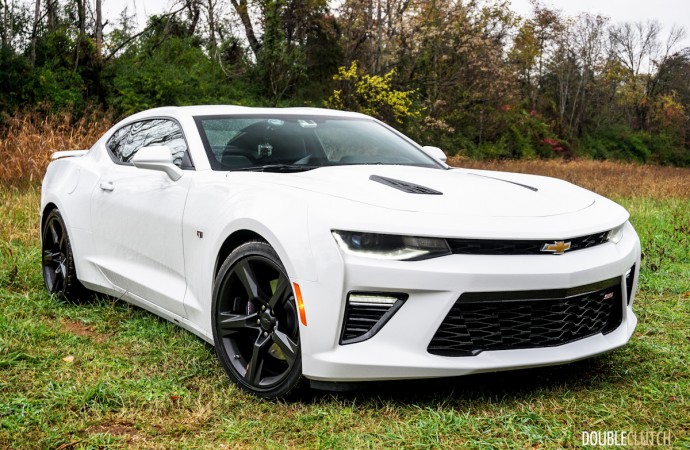 Ever since my childhood, I've been a huge Chevrolet Camaro nut. In my own garage live both a 1996 Camaro Z/28 as well as a 2010 Camaro SS. I was fortunate enough to be one of the first Canadians behind the wheel of the all-new 2016 model. Our car for that road trip, a V8-powered SS with a six-speed manual and dual-stage exhaust, was enough to give me a few sleepless nights just thinking about it. Sharing its chassis with the Cadillac ATS Coupe, the new Camaro's handling, powertrain, and noise had me gushing for weeks after the drive. Somehow, we put over 800 miles on the tester in a two-day drive, stopping only for fuel and food. I sincerely hope that when the official test cars arrive on the Canadian fleet this spring, I'll get to spend more time with what I consider to be my latest car crush.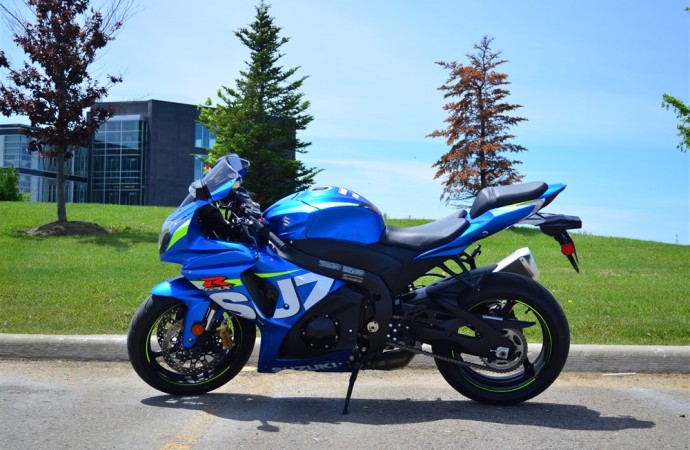 This year graced me with the opportunity to ride some great machines: the BMW S1000RR, Yamaha R1, and Suzuki GSX–R1000 being the most notable of the lot. Were all of these within my grasp, I would reach for the 2015 Suzuki GSX-R1000. You might ask why, considering the BMW S1000RR offers more horsepower, features, and overall technical perfection. The answer lies in passion and simple enjoyment. Suzuki has perpetuated the essence of motorcycling by offering a sublime balance of fun, performance, and aesthetic appeal. Both the Yamaha and BMW offer supremely advanced electronics systems, there's no doubt about that. Still, the charm of the 'Gixxer' is irresistible, making it my personal choice of the year.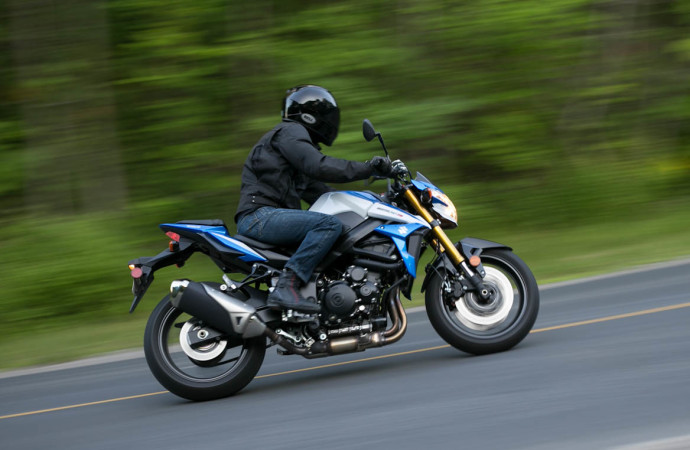 The saddle time logged on full-scale performance bikes like BMW's S1000RR or the pair of 600-class super sport bikes I rode will surely prove more popular with my younger cohorts, but it's Suzuki's comparatively more humble GSX-S750 that gets my vote. It's true, the bike that has suffered some criticism for being dated before it arrived here in North America, is the one I look back on most fondly from the past riding season. Suzuki's smooth, linear 4-cylinder, composed handling and impressive comfort made the GSX-S750 the bike I willfully logged the most kilometers on this year.  The Suzuki so brilliantly balances generous, but not overwhelming power with enough handling chops that it really encourages an average rider to press harder and become a better rider. Best of all, Suzuki's middle-weight standard is a bike that features decent looks, great reliability and a low sticker price making it a bonafide a winner in my books.