Take three for Alfa Romeo but this time we are promised to have the cars in America by the end of June.
Alfa Romeo will be returning to the United States, after an absence of twenty years. The first car to return to the U.S. will be Alfa Romeo's rear-wheel-drive 4C two-door, and that should be arriving by the end of June. The car will only be available at Maserati dealers, allowing the Fiat stores with the best performance to have a piece of the new Alfa Romeo.
The car manufacturer's comeback to America has been put on hold several times, when it was supposed to return in 2012, which never happen. They were supposed to be sold again last year, but clearly did not. So now they have promised them in June, I suppose time can only tell if it will be true or not.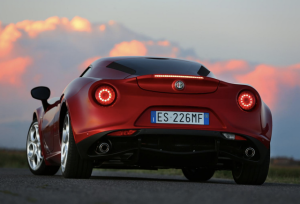 Source: Autoguide